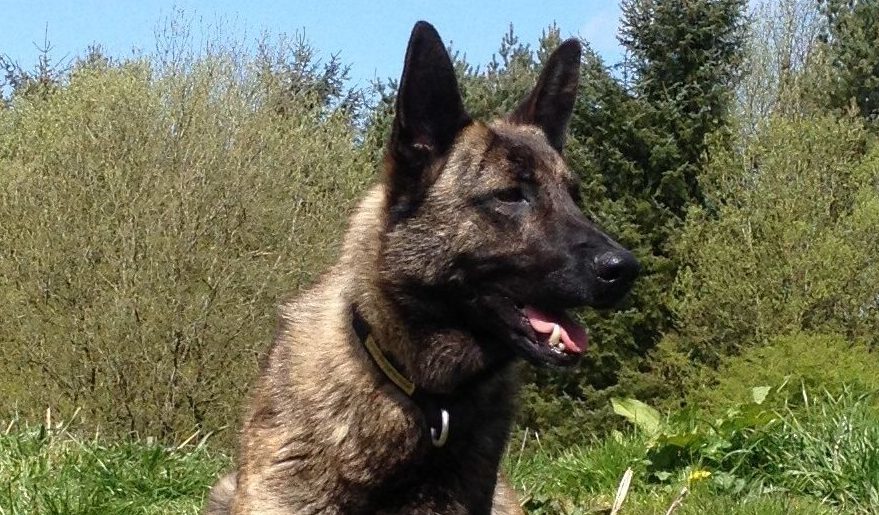 A police dog has dished out 'ruff' justice to a would-be thief in Fife.
Iggy and his handler Constable Ben Pacholek were called to Buckhaven High School in the early hours of Friday after reports of suspicious activity.
Officers spotted three men in the school grounds before they ran off.
Constable Pacholek dispatched Iggy who immediately sniffed out a suspect.
He was soon detained and required medical treatment for minor dog bite injuries.
Levenmouth Police Sergeant Craig Fyall said: "Buckhaven High School has been targeted by thieves over the past week and I am delighted that Iggy may have helped to prevent another incident."