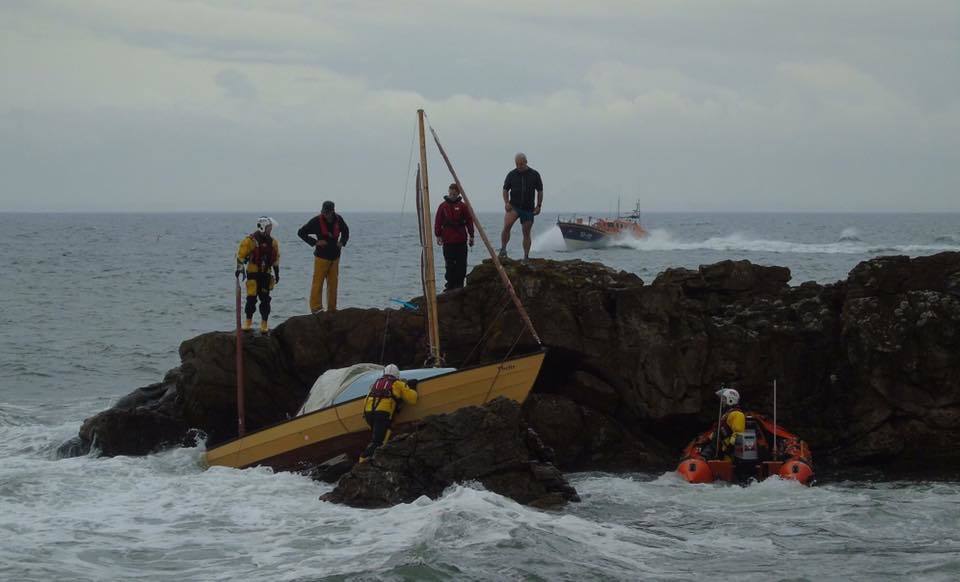 Two sailors found themselves in a hard place after striking rocks off the Fife coast.
The Anstruther lifeboats were scrambled to rescue the pair after their boat became stuck near Cellardyke.
Both were fine following the ordeal, which took place late on Saturday afternoon, and were removed by the station's RHIB boat back to land.
The vessel was deemed seaworthy following an inspection and was towed back to Cellardyke Harbour.
Meanwhile, the Kinghorn lifeboat was paged on Saturday morning following reports of a dinghy cast adrift in the Forth.
After arriving on the scene within 12 minutes, a thorough examination of the water was conducted to ensure that nobody required rescuing, however, it is believed that the inflatable was a toy that had been abandoned at a local beach.
The RNLI has requested that people destroy such toys or inform the coastguard if taken out to sea to prevent false alarms.