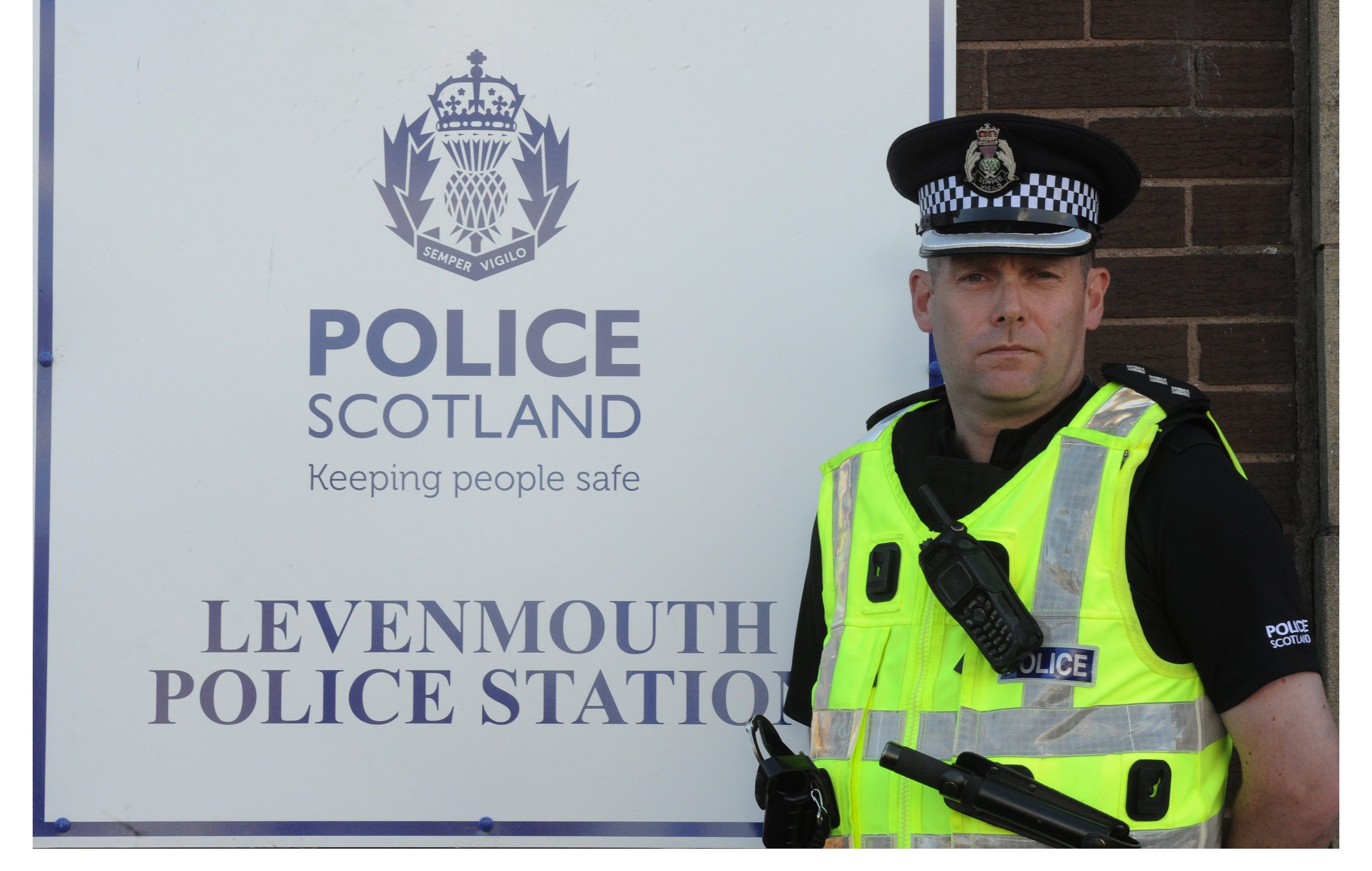 A five-year jail sentence handed to a crazed Fife man who fired a 29,000-volt taser at police has been hailed by officers.
Chief Inspector Adrian Annandale said the stiff prison term imposed on 39-year-old John Wishart would serve as a strong message to criminals that potentially deadly weapons would not be tolerated on the region's streets.
The illegal stun gun used against the two officers, who are still recovering from their ordeal, had been bought online where they are "readily available".
Since the shocking incident outside a Methil pub in May, Levenmouth police have seized two similar weapons from local homes – one in Rowan Crescent, Methil, and the other in West High Street, Buckhaven.
Mr Annandale said the problem was not confined to Levenmouth however, with tasers being recovered from criminals elsewhere in Fife.
The trend has been described as extremely worrying by councillors, who warned tasers were as dangerous as firearms in the wrong hands.
Mr Annandale said: "Two police officers were assaulted by tasers.
"It was quite a frightening and significant incident for the officers, which was all captured on CCTV.
"The officers did really well."
They had been investigating a report of drink driving when they were attacked and used CS spray in a bid to stop Wishart before they were able to detain him.
Mr Annandale added: "The male in question was sentenced on Friday and got five years.
"That is a real statement and the message sent by the court is the right one."
Levenmouth area chairman Tom Adams said: "It's important to get the message out there that tasers are treated as a firearm and not just a toy.
"Where exactly are they getting them from?"
Police said tasers were readily available to buy online but it was illegal to bring them into the UK.
Inspector Tom Brown added: "People are fascinated because they see them on TV.
"Some people buy them and keep them in the house but unfortunately others want to use it or have it as self-defence."
Mr Brown said that if Customs and Excise officers suspected a package contained an illegal taser they would alert police.
He warned however: "You can imagine the amount of packages coming into Britain.
"There are always things that will fall under the radar and with the best will in the world you're not going to catch everybody."