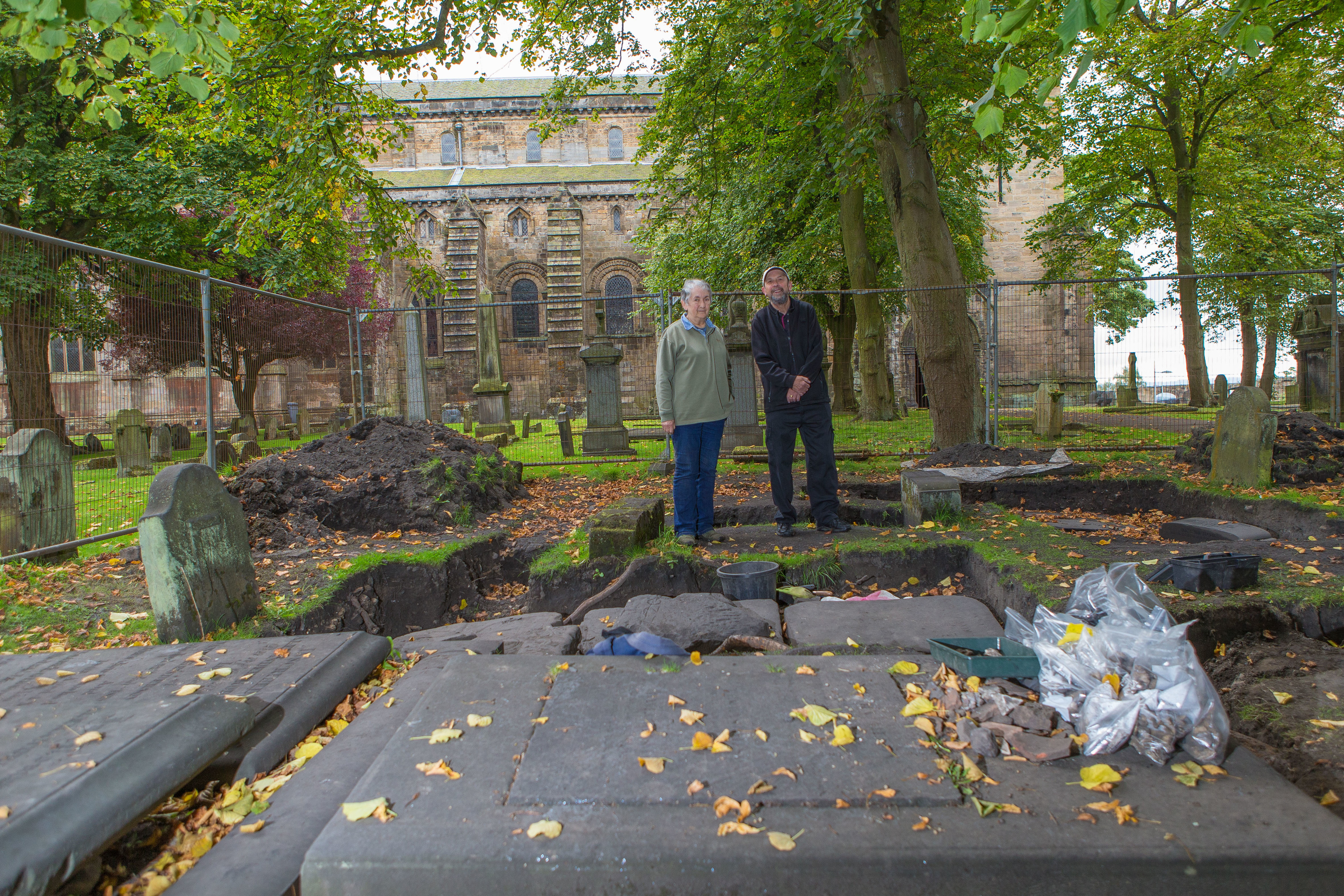 Lost graves dating back to the early 1600s have been unearthed at Dunfermline Abbey graveyard.
With permission from Historic Environment Scotland, Dunfermline Heritage Community Projects (DHCP) has been digging into the past to find headstones which have sunk underground.
Leading the graveyard survey is DHCP secretary Sue Mowat, who said the project would help shed light on the history of the town.
"It's very exciting," she said.
"We don't find graveyards spooky at all. We find them interesting.
"This adds to the town's history because we're uncovering stones with inscriptions on them, so we can identify the families involved."
Gravestones disappeared under the earth for a number of reasons.
The soft earth of the waterlogged churchyard  meant many sunk of their own accord.
In 1762, the kirk session said gravestones should be laid flat to leave the way clear for coffin bearers.
Stones were buried under rubble in 1927 when the parish council took the decision to level the uneven ground using materials from demolished buildings.
With the help of Dunfermline Young Archaeologist's Club (YAC) and Fife Council's bereavement services, more than 50 graves have been uncovered since digging started in 2013.
The oldest stone found dated back to 1605.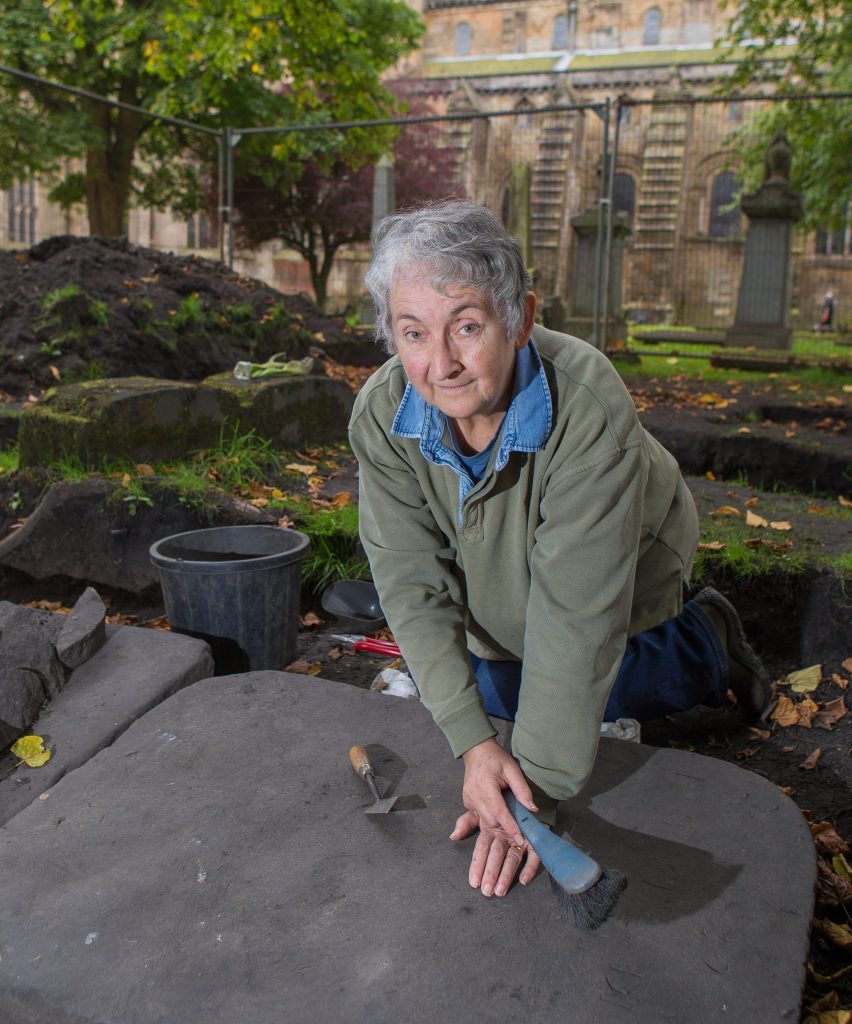 Ms Mowat said they were mostly memorials to "ordinary people" such as local tradesmen.
The most significant find was the headstone of a former Dunfermline Grammar School master.
"Any stone with an inscription is exciting to us, but the most exciting one was found last year," said Ms Mowat.
"It was a big flat stone on the grave of James Dalgleish, who was the master of the Dunfermline Grammar School and died in 1610.
"It had a Latin inscription, his coat of arms and the initials of all his children and his granddaughter.
"What made it even more interesting is that James Dalgleish's house at the top of Cross Wynd, where the Heart Foundation shop is now, was destroyed in the fire of 1624 and we have a lot of information about how it was rebuilt and about the Dalgleish family."
The DHCP graveyard group started investigating the churchyard about six years ago and at first recorded the headstones still visible.
Dunfermline Abbey graveyard is split into two sections. The north section was in use for 800 years before being closed for burials in 1896.
Burials continued in the southern section until the mid-1900s.
Results of the graveyard survey will be published online once the work is complete.