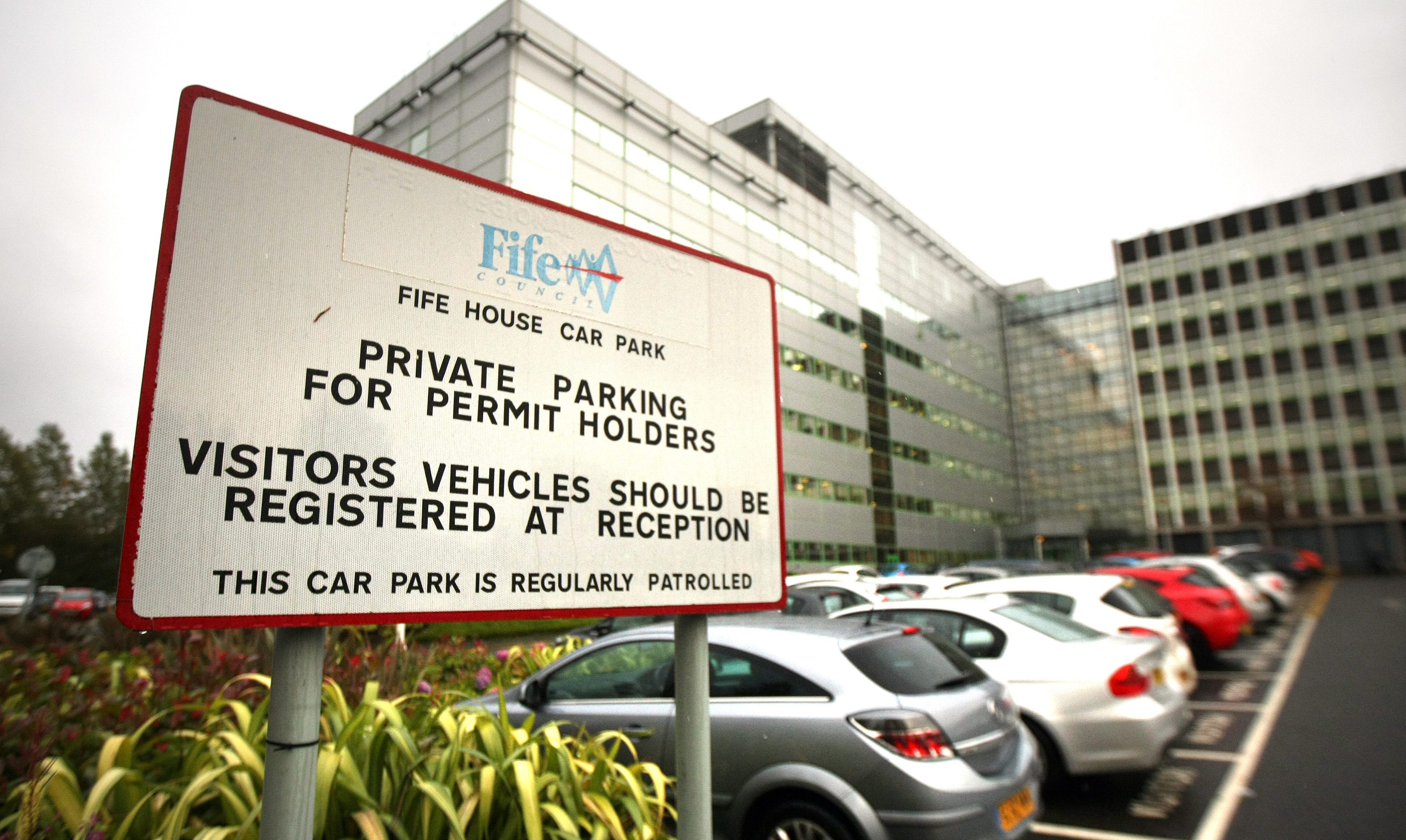 A bid to end the practice of reserving car parking spaces for Fife councillors outside local authority buildings has been knocked back.
Conservative councillor Dave Dempsey suggested he could find "no justification" whatsoever for car parking spaces to be reserved, particularly outside buildings like Fife House in Glenrothes where parking is already at a premium for staff and visitors.
However, a motion to full council calling for spaces to be freed up was voted down, with a report on parking arrangements for councillors and council meetings now expected to be considered by the end of the year.
Chief executive Steve Grimmond has been tasked with making recommendations on the issue, and these will be looked at by the council's cross-party leaders group in due course.
Mr Dempsey, whose motion was defeated 61 votes to five, said the privilege of parking near council buildings was a "small perk for those who happen to know about it", adding that reserved spaces should be open to all.
And he added: "I'm fed up with the time it takes to do simple and straightforward things.
"We've already asked the chief executive of an organisation which has a budget of around £1 billion to write a report about parking for a few dozen people – the more I think about it, the more daft it becomes."
Council leader David Ross said the matter was not just confined to Fife House but other council buildings across the region, and backed the production of Mr Grimmond's report which would make detailed recommendations.
"Without taking a view on it, the point is that this issue has been under discussion and it isn't that simple," he said.
"Issues have been raised about New City House in Dunfermline, Kirkcaldy Town House, parking in other areas, so let's do things in a sensible way."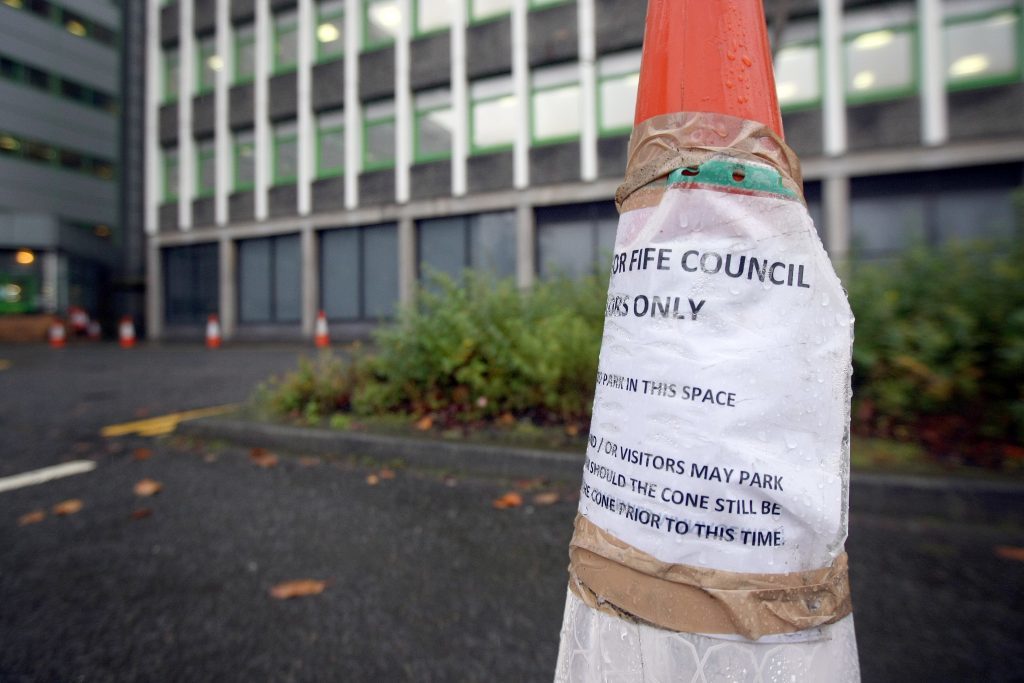 SNP group leader Brian Goodall agreed with Mr Ross and supported the report coming forward, although he dismissed Mr Dempsey's apparent bid to become a "champion of the workers".
"The simple reality is that there is political mischief at work here," he noted.
"We need something that is equitable, fair and does take into account that it is an inconvenience for workers."
Independent Bryan Poole said Mr Dempsey's motion had been "completely and utterly opportunistic", but said he felt parking spaces should not be reserved for councillors.
SNP councillor John Beare, who does not have a car, said he could see the case for why spaces should be reserved for a civic head, but added: "If we're going to make rules for staff, it should be for staff and council members."
And Independent councillor Bill Brown chipped in: "I don't feel we should be treated any differently than council workers.
"I don't feel it's right in this day and age to reserve places for councillors – why should we get special treatment?"