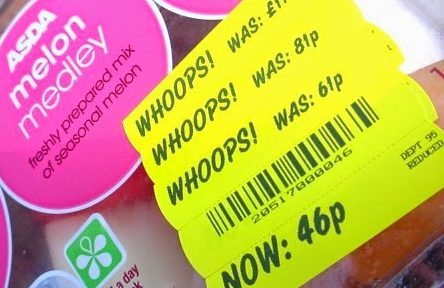 A serial bargain hunting fraudster swapped 'Whoops' stickers to bag trolley-loads of Asda goods – including a £53 shop for just £2.99.
In an unsophisticated scam,Tomasz Miksta would switch the cut-price labels from goods that were nearing their sell-by dates on to other higher value products.
The 34-year-old Lithuanian got away with the fraud at two stores before he was nabbed at a third.
He was eventually caught paying just £2.99 for a trolley-load of goods which should have cost £53.
Miksta, of Laing Gardens, Broxburn, appeared at Dunfermline Sheriff Court with a translator.
He admitted that between November 7 and December 1 last year at Asda, Queensgate, Glenrothes, he stole a quantity of groceries and household items.
He also admitted carrying out the same offence at the supermarket in Station Road, Armadale between December 11 and 13.
He was at it again at Asda, Almondvale Road, Livingston, on December 13.
Depute fiscal Dev Kapadia said: "The modus operandi was the same in all three charges.
"The accused appears to have used 'Whoops' labels which are used in Asda on items which are soon going to be past their sell-by date.
"He was using these labels when he was scanning goods which should have been full price.
"In one case, the price of the goods should have been £53 but he paid just £2.99."
Defence solicitor Michael Sweeney said his client was originally from Lithuania but had lived in Scotland for ten years.
He and his wife have two children and at the time Miksta was not working.
He had become involved in these offences "to provide for the family".
His client had now found work with a car rental firm at Edinburgh airport, he added.
"He accepts he shouldn't have done any of this and when interviewed by police he accepted his guilt at that stage," said the solicitor.
"He had decided to try this and then he had continued with that behaviour."
Sheriff Craig McSherry fined Miksta £375 and another £140 for him failing to appear in court in September.