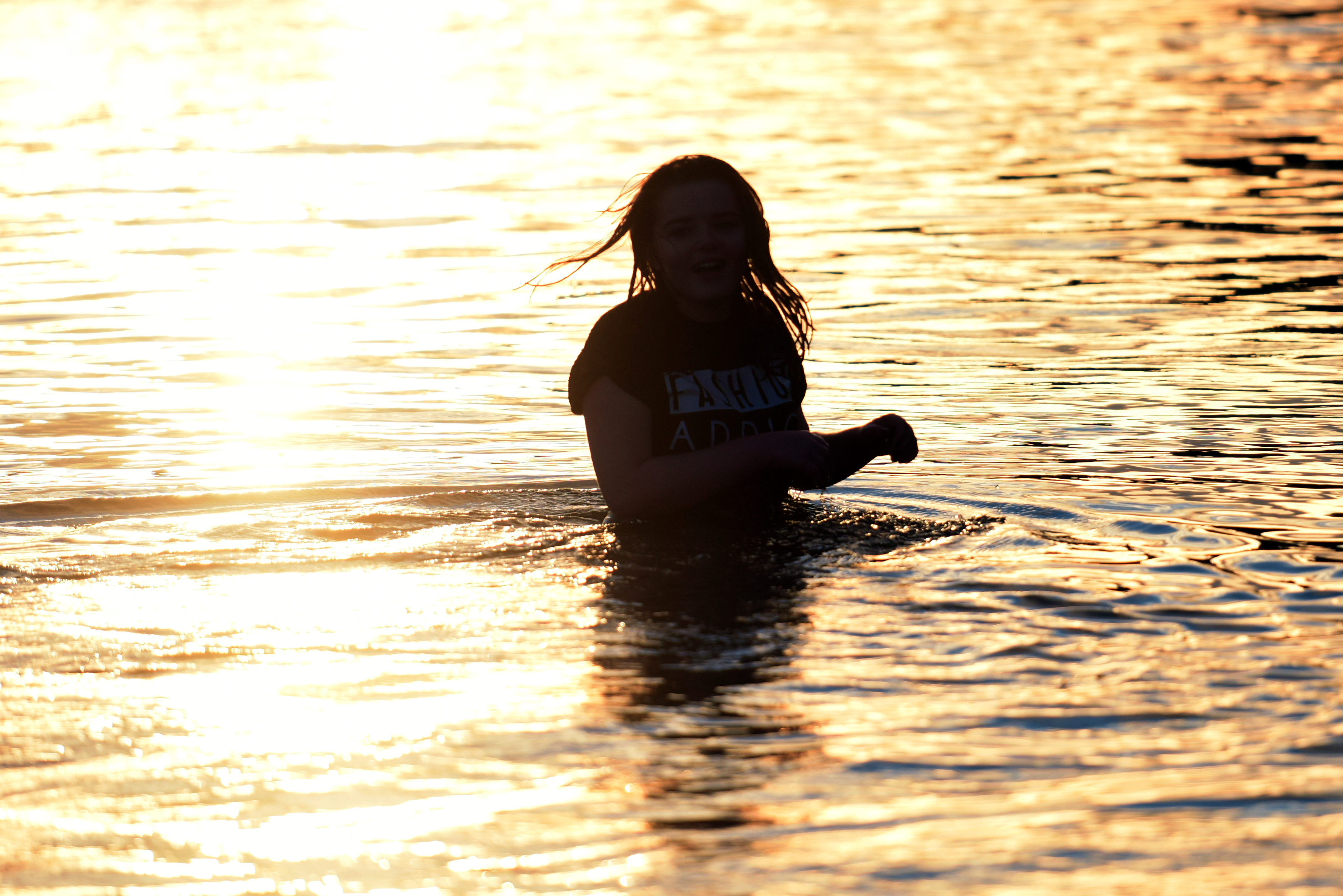 Loony dookers took to the icy waters of the Forth in traditional style on New Year's Day.
The 30-year-old tradition of shaking off the Hogmanay hangover with a bracing dip was honoured again by more than 1,000 people in South Queensferry.
Similar events were held across Fife.
On the north side of the estuary, the Limekilns Breakfast Dip was held to raise money to rebuild the village's 16th century pier.
Dookers were invited to fuel up on bacon rolls and hot drinks before taking a paddle with temperatures just above zero.
Meanwhile, the Kinghorn Loony Dook was held at the local RNLI Lifeboat station.
Organiser Mark Gowans was delighted with the turnout, and the effort made by those in fancy dress.
He said: "There was one man in a mankini. Whoever he was, he was a bit brave. It was certainly a good turnout and the weather is always kind to us. It puts Kinghorn on the map and raises awareness of what the RNLI does."
At Lochore Meadows, the Benarty Fundraisers held its Splash for Cash.
Having been launched a few years ago to raise money for the local community, the event is growing in popularity.