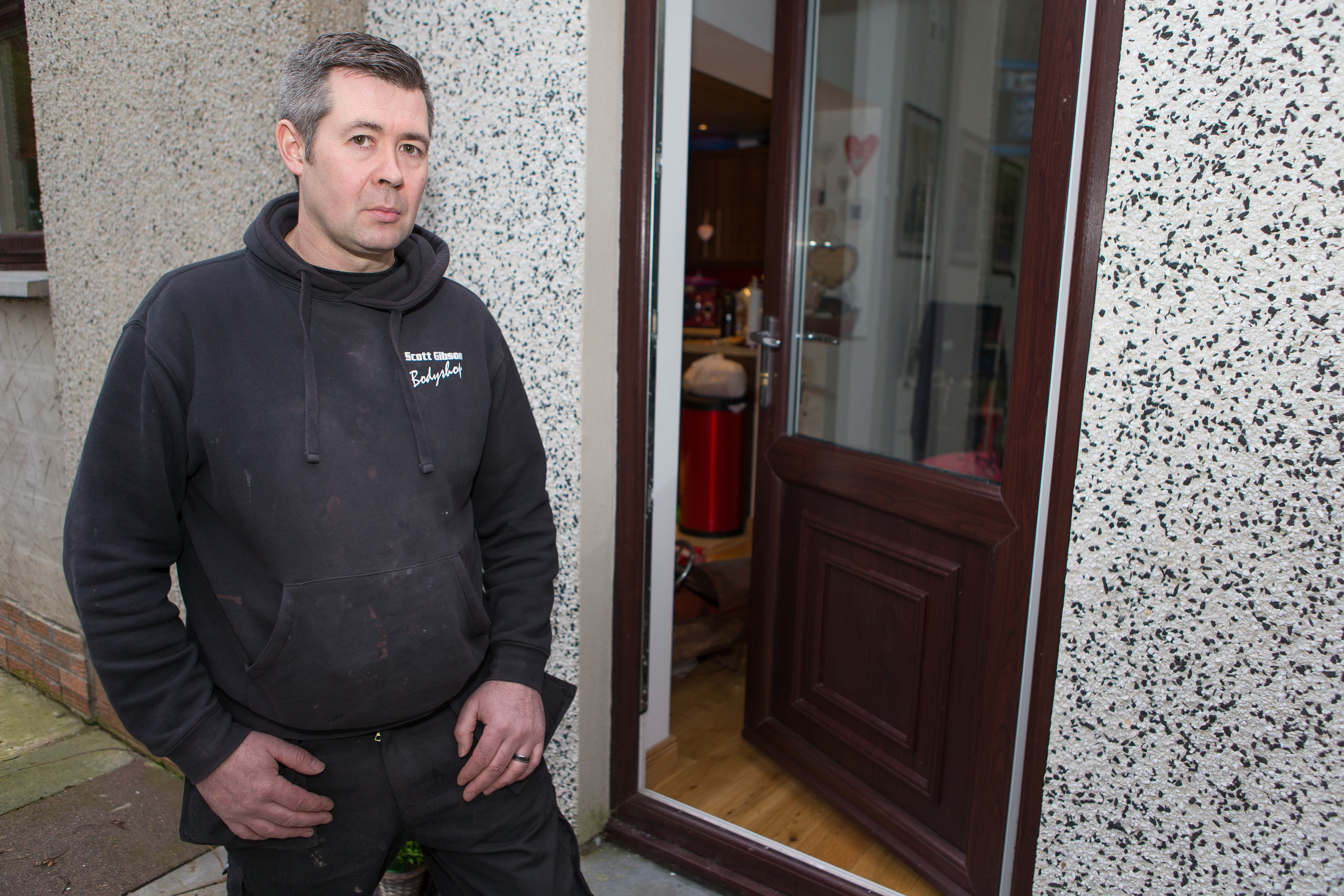 A Kirkcaldy couple have appealed for help to catch the callous thieves who ransacked their home earlier this week.
Scott Gibson and his wife Julie have offered a reward for information that leads to the conviction of the "low life scumbag" who robbed some of their most prized and personal possessions.
Their home in Dunvegan Avenue was broken into at some point on Wednesday afternoon, and Julie has taken to social media in recent days in an effort to track down the person or people responsible.
A four-figure sum of money, a four-figure sum of foreign currency, passports, a new Dyson vacumn cleaner and a safe were among the many items stolen, but held most dear to her were some items of jewellery within the safe which have been in her family for generations and are irreplaceable.
Her mother's wedding ring, pearls and watch her mother got when she was married in 1960; the couple's own wedding, engagement and eternity rings, some of which were custom-made; and an engraved 'Thank you' locket she received for nursing her late aunt were also taken in the brazen raid in Raith Estate.
"I'm not even bothered about the money really, it's the stuff that you can't replace that's the most annoying thing," Julie explained.
"I've even got my daughter's teeth wrapped in a tissue that are no good to anybody but I kept because they are hers.
"I was really upset at first, my daughter Nadia is really upset and she's been in floods of tears, but I'm more angry now."
Julie added that she has repeatedly seen a white van in the area over the last few weeks but thought little of it until now.
"I saw it at Christmas and I thought it was deliveries from Amazon or something like that, but it's quite an old van," she recalled.
"It might be nothing, but I've asked police to try and check CCTV.
"I'm not going to let this go, just because I know that somebody's been in my house."
Scott, who runs a vehicle body shop business, also reckons he has seen a similar van outside his work in Smeaton, and fears he may have been deliberately targeted.
"It's definitely been well planned," he said.
"We have to catch these people.
"We're fortunate in a sense that the financial impact should not affect us too much, but there might be other people who are targeted who might not be insured or might lose their savings.
"It's the personal things that hurt us the most."
Scott also believes he may have caught the thieves in the act when he returned home at 6.45pm, just after which he noticed the property's back door had been smashed in.
"It'll take time to get over this I think, but we're not going give up until we get them," he added.
The couple have offered a reward of £5,000, and another local business, A1 car wash, has also pledged to stump up £1,000 to find the culprit following the outcry on social media.
A spokesperson for Police Scotland said an investigation was under way.