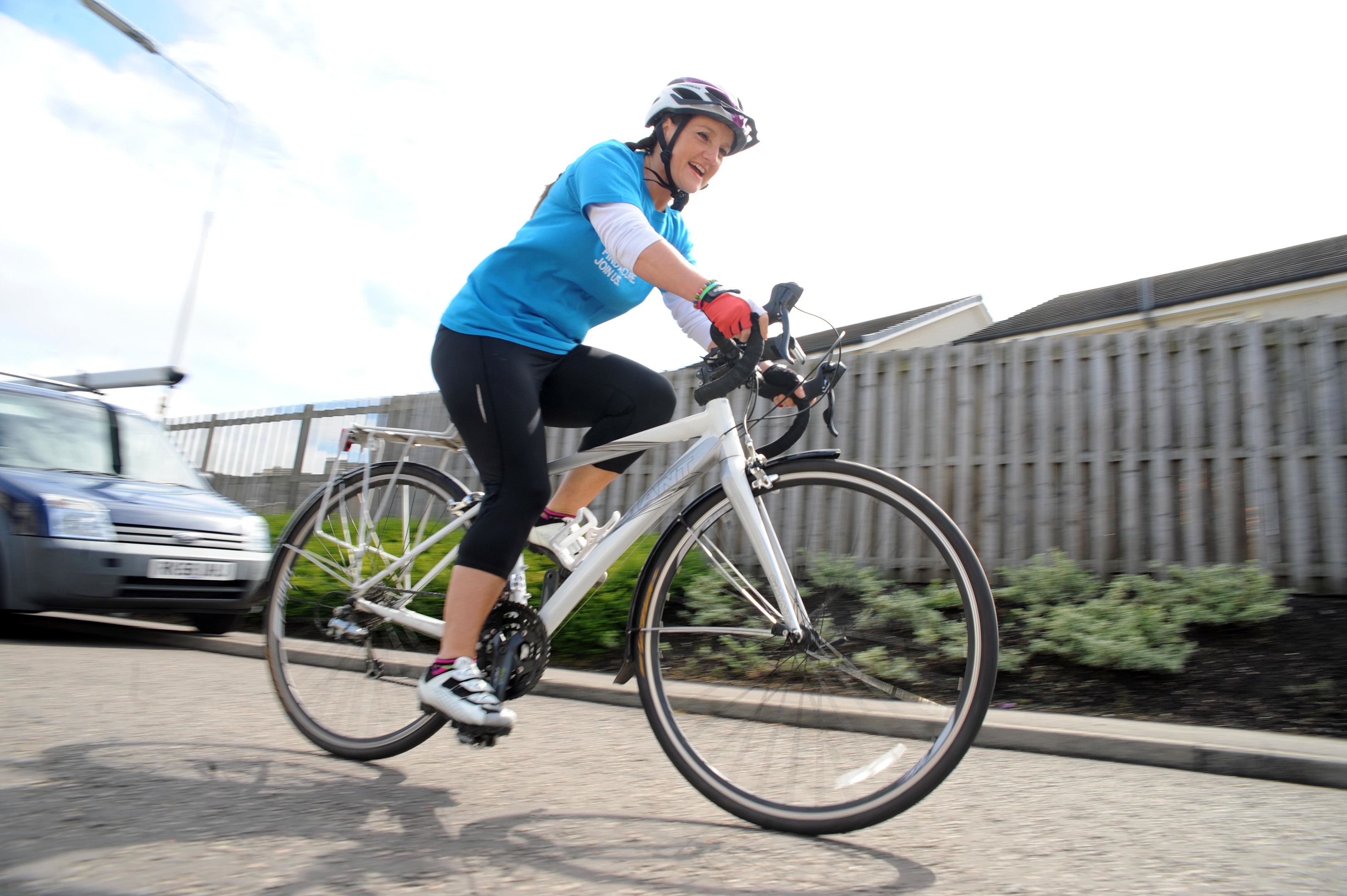 A Fife school teacher is taking on a gruelling 100 mile cycling challenge despite Parkinson's leaving her feeling "like a 90-year-old woman".
Regular exercise has helped Janet Kerr, 47, regain her mobility and the tenacious grandmother of three is now in training to cycle from her home in Lochgelly to Kingussie to raise money for the Pars Foundation's Malawi campaign.
"Being active has saved my life," she said.
"I'm on medication, which helps, but I would say keeping fit has been equivalent, or better. It's my medicine."
Mrs Kerr started having symptoms in her early forties but was not diagnosed until last June.
She recalled going to the see her doctor in 2011, suffering from crippling pain.
"I actually seized up and could hardly walk. I had a lot of pain down my hip and leg.
"I walked into the doctor's room like a 90-year-old woman."
She said she was put on a number of different drugs until she eventually started to feel a bit better.
But it was only after watching an article about Parkinson's on the news that it clicked she might have the condition.
A subsequent referral to a neurologist led to her diagnosis.
As well as raising money for the Pars Foundation's campaign to develop libraries for school children in the Karonga district of Malawi, Mrs Kerr also wants to give hope to others who have been diagnosed with the condition.
"If I could help just one person to talk about it, or let them know that if they've been diagnosed they can turn things around," she said.
She has the support of her primary seven class at St Leonard's Primary School in Dunfermline, who have been helping to raise funds for pupils in Malawi.
Mrs Kerr will be accompanied by husband Gary, 57, on the challenge.
And she hopes to link up with her pupils via FaceTime at some point along the route.
Setting off from Lochgelly on Friday, May 28, the cycle is expected to take around 10 hours.
People can sponsor Mrs Kerr online through the Pars Foundation's page on Virgin Money Giving, by searching under the "campaigns" tab.