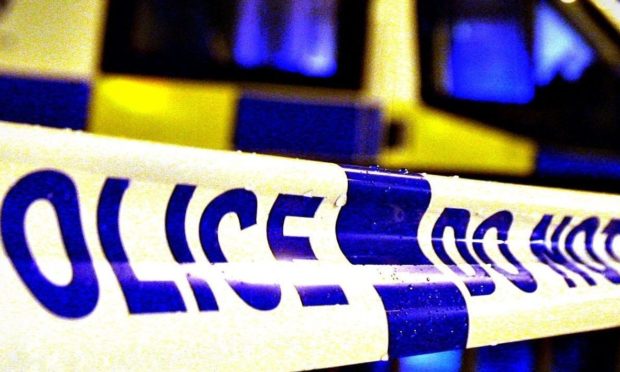 A man murdered in Fraserburgh on Sunday was a member of a notorious former Fife family.
Gary Clampett, 39, died after reports of a fight sparked by an alleged feud.
His wife, Sharon Graham, lost her dad Gordon in a suspicious fire nine years ago.
Her two brothers also died – Dean,18, from a suspected drug overdose and James, 24, by drowning.
The family was portrayed as the "neighbours from hell" after causing mayhem when they lived in Glenrothes in the early 1990s.
They were evicted from their Alexander Road home after a long and expensive court battle in which a number of neighbours gave evidence against them.
Sharon, now 38, only married Gary in March last year in a modest ceremony and the couple had a baby girl.
Her son Gordon paid tribute to him as police investigated his death.
Hailing Gary a legend, he said: "I love and miss you to bits.
"You didn't deserve what happened to you.
"You always protected me and had my back no matter what.
"I always had yours and I still will.
"I'll always look after your baby daughter and your sons."
It is thought Gary was originally from Dunfermline and moved to Fraserburgh around two years ago.
He set up a handyman business and offered to help out a local kids' club.
In a message on their website, he said: "I used to be in homes and had a colourful life.
"I would like to give something back to the community."
Neighbours living near Gary and Sharon said there were fights on the street nearly every weekend but there had never been a death before.
Police have two suspects in custody in connection with the incident and a number of others are said to be helping officers with their inquiries.
Police reopened the case into the fire which killed Gordon Graham several years after his death and charged a man with murder.
Barry Henderson will go on trial next month.