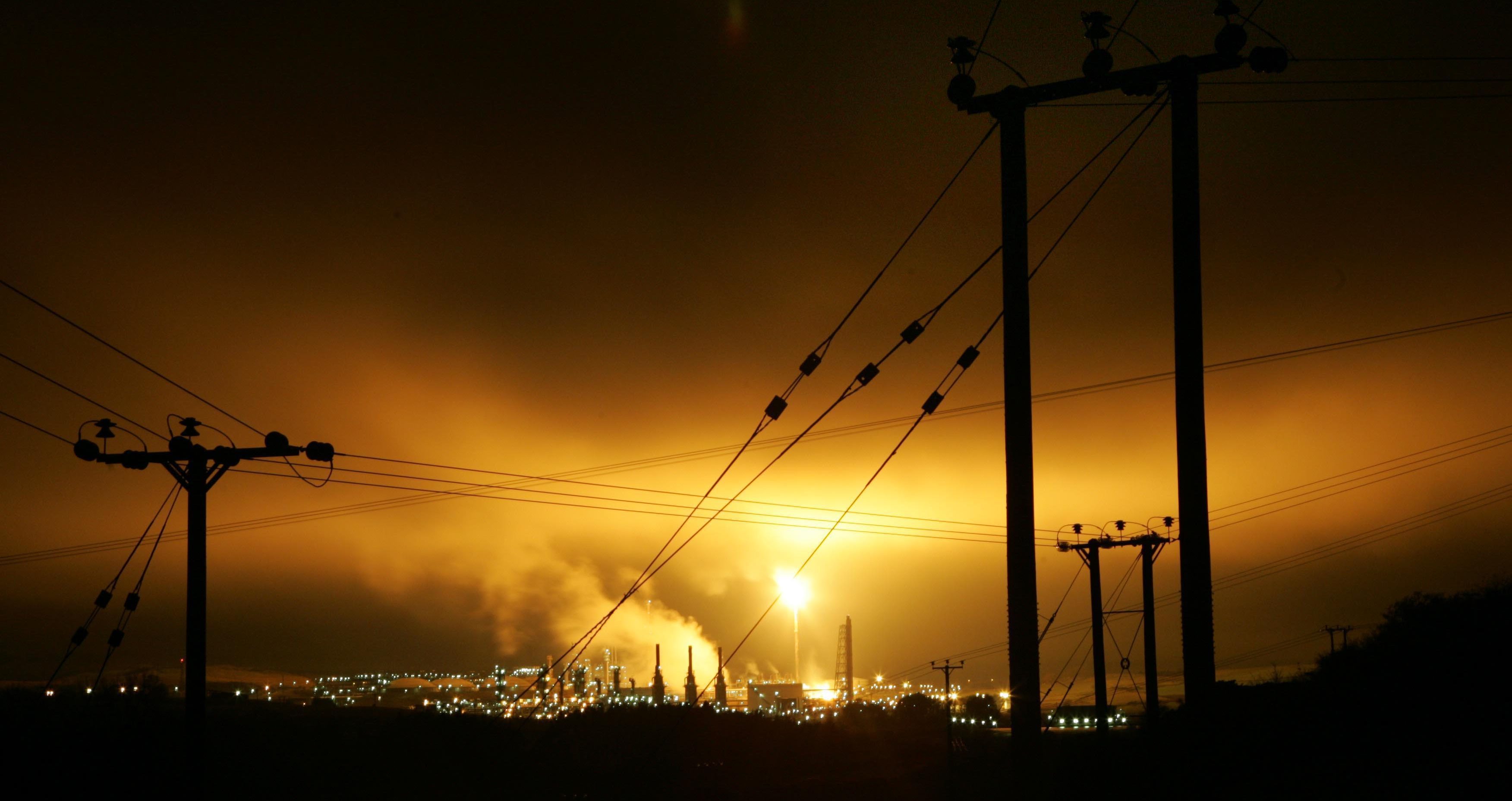 The Scottish Government has been urged to launch an independent review of Fife's Mossmorran complex amid ongoing public anxiety.
It is feared an investigation into recent flaring at the site by Scotland's environmental regulator Sepa may not go far enough and calls have been made for further action.
MSPs Alex Rowley and Annabelle Ewing have each written to environment secretary Roseanna Cunningham asking for government intervention.
The move follows alarm among the local community on Sunday as clouds of thick, black smoke belched from the chimney of the ethylene plant near Cowdenbeath.
It was caused by a temporary interruption of the gas feed from a supplier and was a separate issue to one which resulted in several days of flaring that lit up the night sky and caused so much noise that homes were vibrating.
People in towns and villages surrounding the complex claim they have regularly suffered impacts from the plant, operated by Shell and ExxonMobil, and said it was time for proper communication, transparency and redress.
ExxonMobil has apologised for the recent incidents and pledged to co-operate fully with Sepa's investigations.
Cowdenbeath councillor Darren Watt claimed ExxonMobil had treated local people with contempt by not keeping them updated during the latest flaring.
"It's upset people that they failed to keep us informed over nine days," he said.
"They failed to communicate. They need to start taking their responsibilities to communities seriously.
"This has been kicked into the long grass for far too long."
Mr Watt said financial contributions from the firm towards local galas and pantomimes was no longer enough and added: "Where is the community benefit from this?"
Members of the resident-led Mossmorran Action Group expressed similar concerns, with co-founder James Glen stating: "There should be a proper compensation scheme for the impacts the community has suffered for the last 25 years and the community should be better represented."
A spokesman for ExxonMobil said the company always aimed to keep flaring to a minimum.
"We recognise that flaring is a cause of concern and inconvenience to our neighbours and we make every effort to return to normal operation as soon as possible."
He added that rigorous testing by independent consultants had shown no significant impact on air quality.
A public meeting to discuss the recent incidents has been arranged for Wednesday July 5 from 7pm to 9pm at Lochgelly Town Hall.