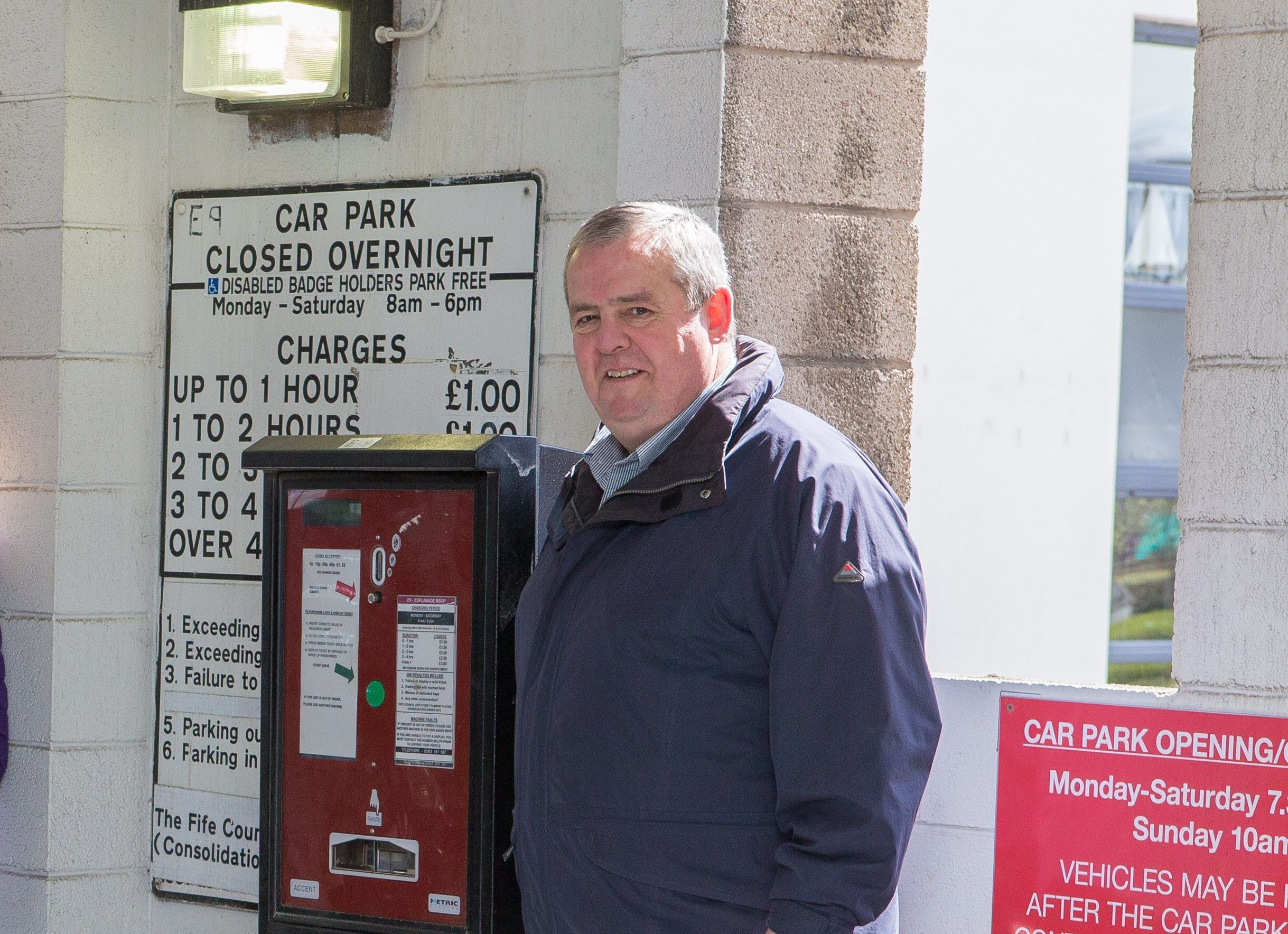 Public support of Kirkcaldy's cut-price parking trial will be crucial to sustaining the town centre, it has been claimed.
Kirkcaldy shoppers will enjoy cheaper parking until 2018 after Fife Council agreed to grant a further six-month extension to the initiative.
It means visitors to the town centre will continue to enjoy two hours of parking for just £1, a move that has already proven to have increased customer numbers in the traditional shopping precinct.
Despite the success of the scheme, Bill Harvey, manager of local BID group Kirkcaldy 4 All, says it is crucial the public continue to support the town centre.
"I'm delighted that Fife Council has decided to continue with the trial," he said.
"It is impacting on the town centre and I would encourage people to make the best use of the parking trial."
Citing last weekend's Fife Pride event and adding that projects are in the pipeline ahead of Christmas, Mr Harvey added: "There is a lot happening in the town but we need members of the public to support us."
The trial was introduced in 
September 2015 as part of a bid to 
support business in the town's traditional shopping precinct, which has struggled to compete with the Fife 
Central Retail Park on the town's northern edge where shoppers can park for free.
Short-stay parking between one and two hours has been reduced by 50p to £1, while long-stay charges have been reduced from £2.50 to £2 for two to four hours and from £3.60 to £3 for periods of more than four hours.
The cost of a quarterly season ticket has been reduced from £120 to £60, and uptake of these is said to have risen dramatically.
In March, the scheme was continued until the end of June, despite council officers stating the trial was being heavily subsidised from local budgets.
However, a further six-month extension has been granted until the end of 2017, a move that will assist traders over the Christmas period.
Altany Craik, the council's convener of the economy, tourism, strategic planning and transportation committee, said: "The £1 for 2 hours parking initiative has been extended in Kirkcaldy until the end of the year to allow time to evaluate the benefits of the trial."