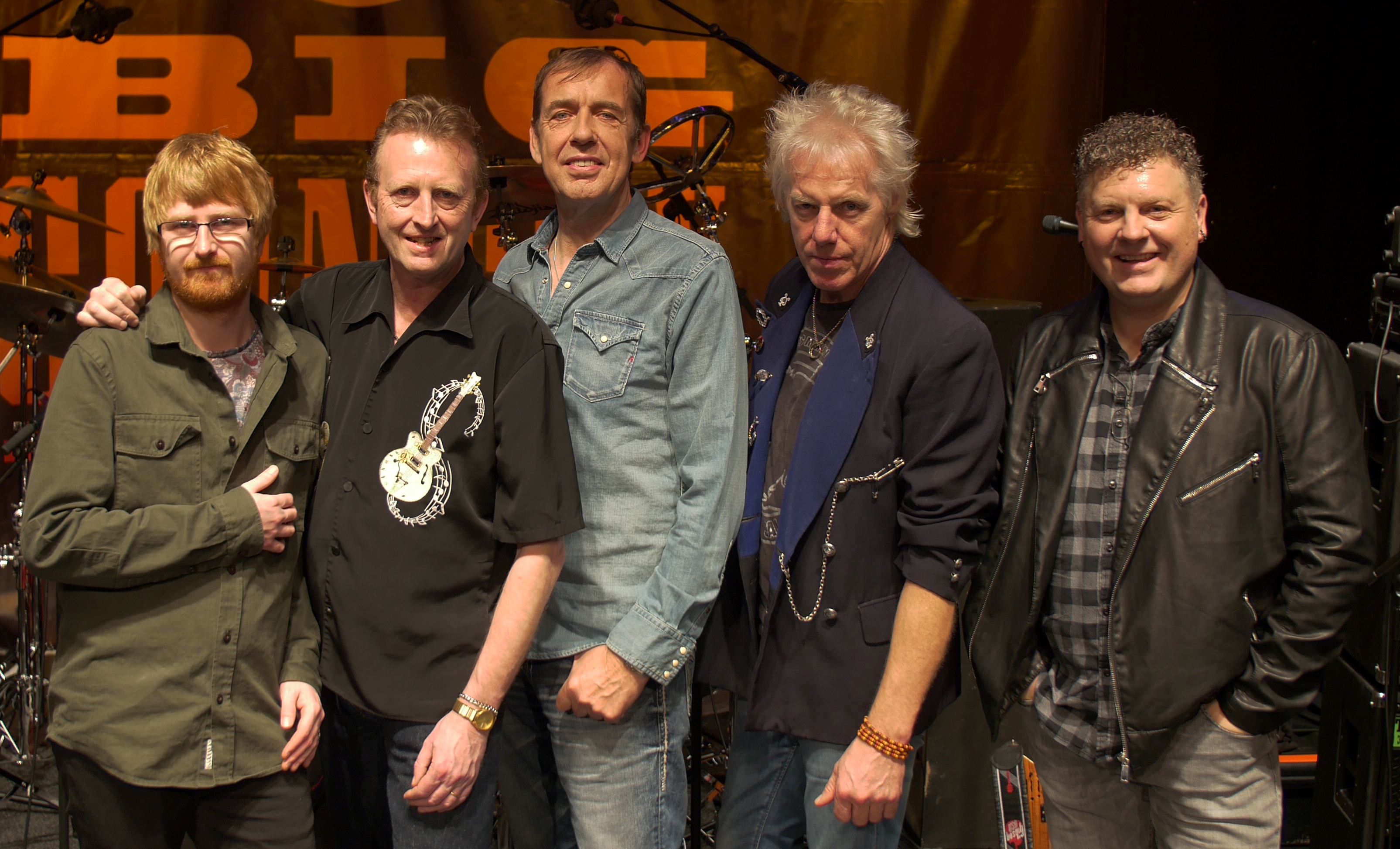 A new music festival which was due to take place in Fife on the May bank holiday has been given the green light – for a date in August.
Organisers of the Mayday Festival, which will be staged at Fife Airport on the outskirts of Glenrothes, were forced to push back the event after a number of hurdles arose.
However, officials say the festival – which could attract thousands of music fans to the site – can now go ahead on August 13 after issues surrounding the site layout were ironed out.
Something for everyone has been promised, ranging from local legends Big Country, the Shambolics, Wolves and Definitely Oasis to global dance megastar Joel Fletcher, Jase Thirlwall, David Forbes, from Radio Forth, and West FM's Michael Smith.
Bands will be spread out over two stages with punk and ska on one and rock and Britpop on the other, while the dance stage will also no doubt prove popular throughout the day and night.
Organiser Jason Frew explained: "We've been working very closely with Fife Council and the emergency services to ensure we deliver a fantastic event for everyone attending.
"During this process we have had to review the site layout. The airfield is a fantastic space to host an event like this, I just had a few tweaks to make to get the best out of it.
"We're full steam ahead now for the next six weeks to make sure the event is packed, and we're working towards a capacity crowd of 2,500 for this year."
Despite the move to August, Mr Frew said the festival will keep the Mayday moniker, as it is hoped the event will revert to the May bank holiday weekend from 2018 onwards.
"We hope that the people are still as buzzing for August," he continued.
"It's our first year and it's very important to get the support for these kind of things in the early days. August is a busy time.
"When we changed the date of the event, we were almost sold out. A lot of people couldn't make the new date or thought it was going to be cancelled like another event the previous year near our site.
"So a lot of people asked for a refund, but the line-up has got even bigger so we expect to get a sell out again very soon."
Mr Frew added that the company behind the festival will become a community interest company in 2018, which will set up a fund that charities and organisations can apply to for funding to improve the local area.
"We've already been in contact with a good few organisations that could benefit from being able to get a bit of funding," he said.
"However, to be able to do this we need the support from as many people as possible this August. We want this event to be part of the wider community and to benefit as many people as possible."
Free shuttle buses are planned between Glenrothes/Kinglassie and the site, while two shuttle buses will be running from Kirkcaldy and Dunfermline.
More information and tickets can be found on the Mayday Facebook page or Skiddle.com.