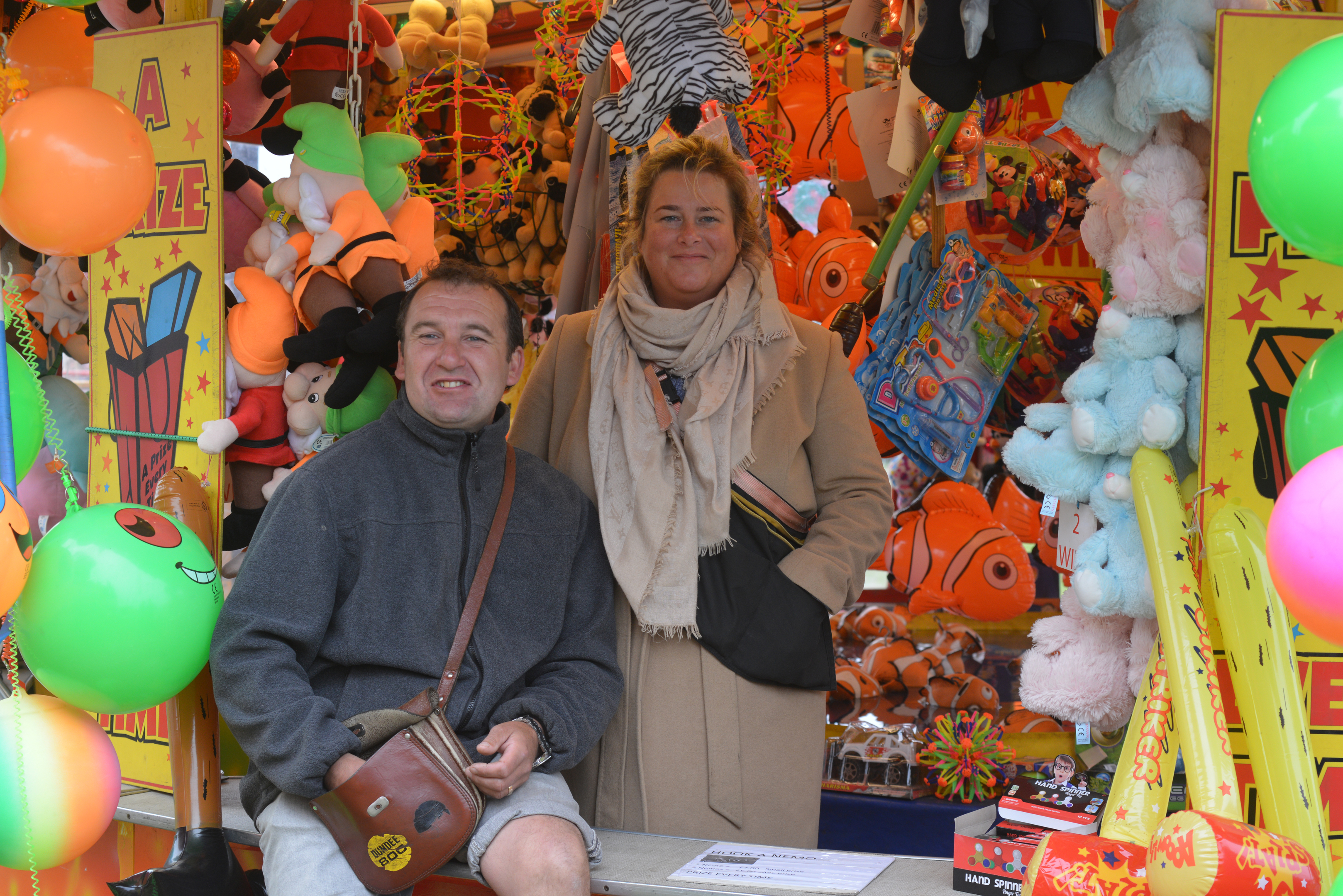 Scotland's oldest medieval street fair has officially swung into action in the historic centre of St Andrews.
The Lammas Market, which includes a funfair and street traders, will run in Market Street and South Street until Tuesday night.
A number of other streets will also be closed during the popular annual event.
It has been stressed however, that shops and businesses are open as normal and Fife Council said it had been working with St Andrews Merchants' Association in a bid to minimise disruption.
This follows concerns from shop owners in previous years about noise from machinery and customers being unable to access their premises.
A liaison committee involving local businesses and traders has helped improve matters.
Local councillor Jane Ann Liston said the fair brought a magic to the town.
"It's like St Andrews lets its hair down for a few days," she said.
"The atmosphere it creates is quite something."
Ms Liston said it was particularly exciting that the event was held in the town centre.
"We have the juxtaposition of the market and the colour and vibrancy of the fairground right next to St Andrews, the little city grey and sere, as Andrew Lang put it, with its history."
She said many locals "absolutely love" the market.
"It certainly brings in quite a lot people."
She added that the liaison committee was a good idea.
"People can understand it's an inconvenience for traders if there's a roundabout right outside their front door but it's just for a few days," she said.
"Some shops might benefit from it with customers coming in to buy things they can't get at the market."
Earlier this year there was confusion around the dates for the 2017 market.
Many locals believed it traditionally coincides with the second Tuesday in August, meaning it should have started a week earlier.
But others agreed it is always the second Monday and this year's dates were correct.