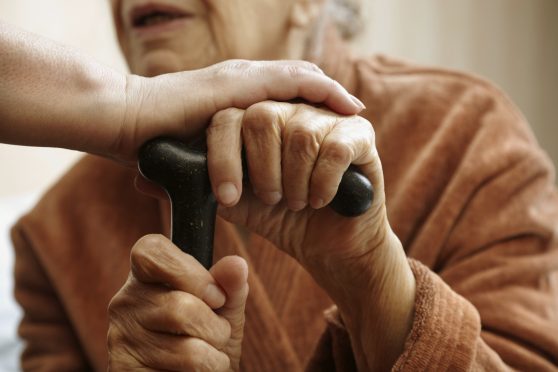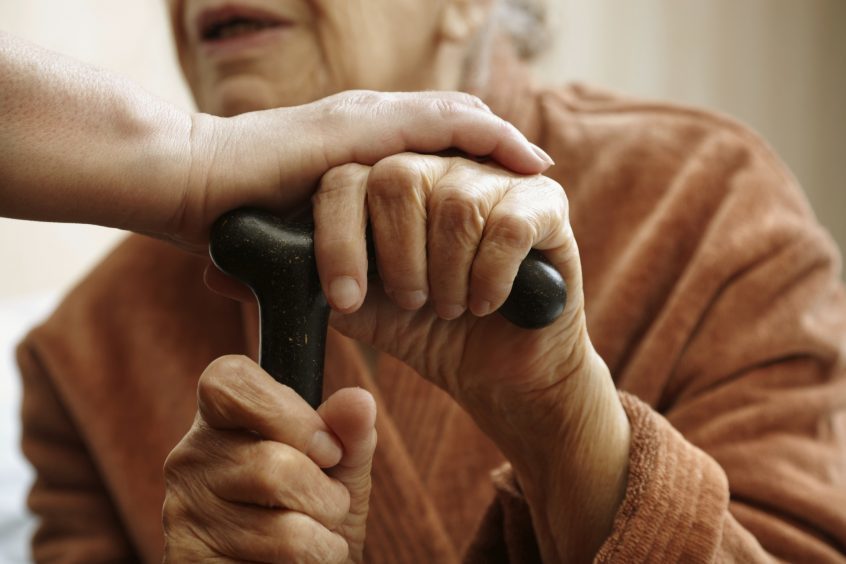 Dozens of frail and elderly people across Fife face uncertainty about their longer-term living arrangements after one of Scotland's leading providers of housing confirmed plans to close care homes.
Edinburgh-based Bield Housing said financial pressures were behind its decision to shut 12 properties in seven local authority areas, meaning that many families are facing an uncertain time over the next few months.
The Courier understands that three care homes in Fife will be affected, with residents told by the housing provider that it plans to withdraw from care home provision within nine months and that it would work with them and their loved ones to make alternative arrangements.
Bield said the decision had not been taken lightly but admitted that a funding crisis in the sector meant that most of its residential care homes were no longer viable.
Further details about the properties affected are expected to emerge soon, but it is understood that people living in Finavon Court in Glenrothes, Gillie Court in Dunfermline and Grants Bank in Dunfermline will be on the move before July next year.
At least 24 people are said to live in the Glenrothes home, with around 26 more split between the Dunfermline sites.
Brian Logan, chief executive of Bield, explained: "The way organisations provide services to older people has changed significantly from the position 20-30 years ago.
"Changes in technology, the way housing is constructed and the expectations of the ever-growing older population all continue to move at pace.
"Like others in the social care sector, we are facing considerable challenges and financial constraints meaning we constantly have to look differently at how we operate.
"To continue as we have done previously would compromise the vital work we do to support and care for thousands of older people across Scotland, including Fife.
"To address this, we have developed a five-year strategy that will create a Bield that is well positioned for the future – and can continue to provide innovative solutions to address the needs of the next generation of older people. We need to create a stronger Bield – a Bield which has services that are attractive to the next generation of customers, offering greater choice and flexibility.
"Our five-year vision is bold and we aim to transform our organisation by 2022. To start this, we have agreed to make the biggest and hardest changes first and have these implemented within the next 12-18 months. We believe it is prudent to make these changes on our terms, rather than have decisions forced upon us that we have no control over.
"As a result of this new strategy, we have made the very difficult decision to withdraw from the residential care home market by July 2018.
"The decision is very much a last resort option. We have carefully considered a wide range of options to continue delivery of these services however, we have been unable to find a solution that will be viable in the longer term.
"It is important to stress, where feasible we will continue to operate an element of care provision, through our Bield at Home service and we will work with partners to develop Housing with Care services.
"We are aware of the serious impact these changes will make to people who use our services, their families and our staff.
"Those impacted by the changes have been advised and in the coming weeks and months we will be holding consultation meetings to communicate the reasons for the decision and discuss what options are available to those affected – with the aim of minimising the impact as far as possible."
Fiona McKay, head of strategic planning, performance and commissioning at Fife's health and social care partnership, said the continued care and welfare of residents was "paramount", and that it would work with Bield to determine the best way forward.
"All new placements within the Bield Care Homes in Fife have ceased with immediate effect and we will monitor the situation very closely," she added.
"We are also in close communication with Scottish Care and COSLA who are monitoring the position at a national level.
"I reassure that we have robust contingency plans in Fife to make sure people's needs are met and that they are looked after in the best possible way, regardless of who may be providing that care.
"These arrangements will be implemented as appropriate."
John Gallacher, UNISON Scottish organiser, has called on First Minister Nicola Sturgeon to intervene.
"This is a disaster for families across Scotland and it questions the role of government, integrated joint boards, NHS and local authorities," he added.
"The task of making alternative arrangements will fall back on public authorities, the tax payer and individual families at a few months notice.
"This is at a time when demand for care services can only increase. As a charity, using public funds, Bield Housing must be held accountable."
For more, see Friday's Courier.