In photos: Hundreds march through Edinburgh in Battle for BiFab
By
Richard Rooney
November 16 2017, 1.27pm
Updated: November 17 2017, 9.56am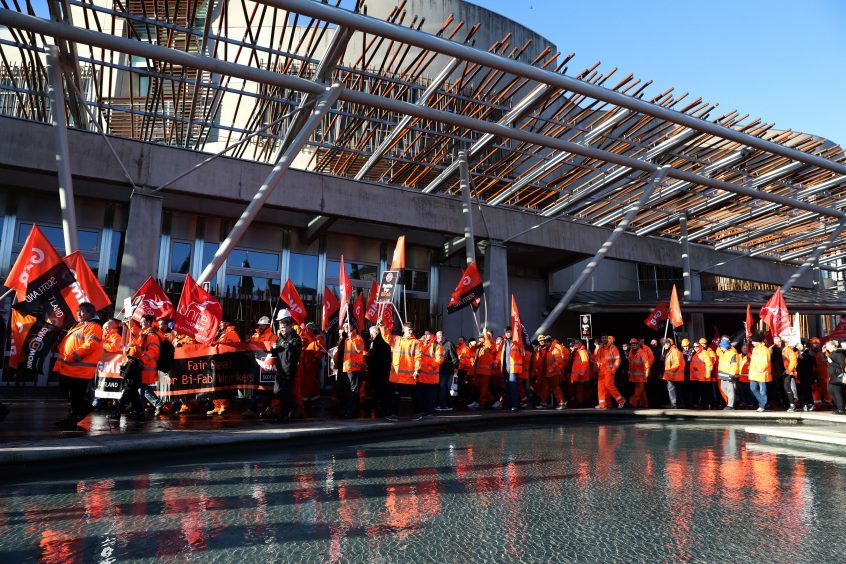 Hundreds of BiFab workers put on a vibrant show of force as they marched on the Scottish Parliament to demand action to save the threatened engineering firm.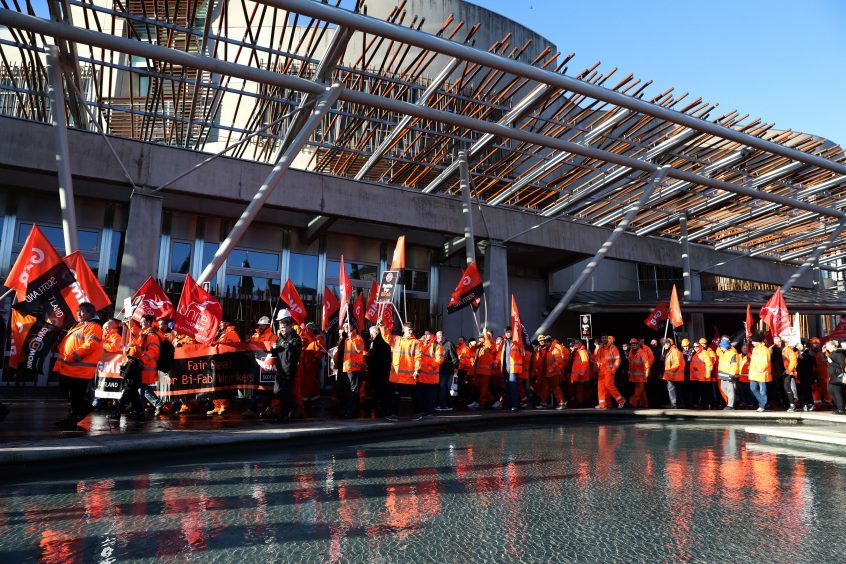 In a rally organised by the GMB Scotland and Unite unions, workers and their families gathered near the Royal Mile before marching to the Parliament, leaving the country's politicians in no doubt that they will not give up the fight for the company, which has bases at Methil and Burntisland in Fife.
The "Battle for BiFab" protest was addressed by Scottish Minister for Jobs Keith Brown and won support from across the political spectrum. FMQs in the chamber also heard a series of pleas to help secure the future of what was described as a "viable" firm.
First Minister Nicola Sturgeon is coming back early from climate change talks in Bonn, Germany, to host crunch talks as the Scottish Government examines options to support BiFab.
For full coverage, see Friday's Courier