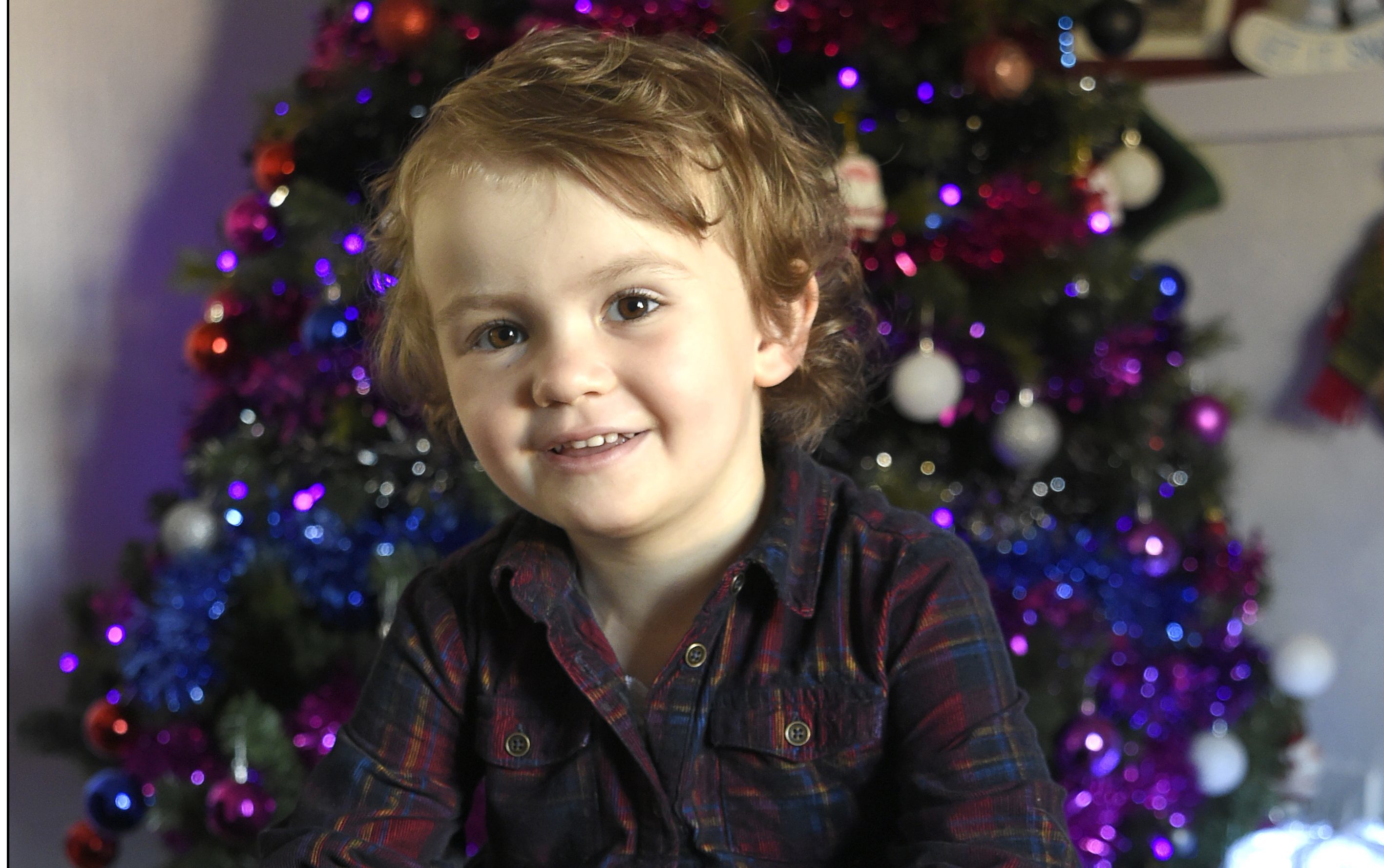 A Fife four-year-old who is the face of Anthony Nolan's stem cell donor campaign has been nominated for the charity's Young Hero of the Year award.
Ava Stark, of Lochgelly, is among the finalists being recognised at the Anthony Nolan Supporter Awards, which take place in London on Tuesday.
On November 25 last year, she underwent a bone marrow transplant after enduring rounds of chemotherapy to prevent her body from rejecting the donor cells.
It left her immune system compromised but saved her life. She had been born with bone marrow failure meaning she was unable to produce her own blood cells.
The search for a perfect match was a rollercoaster for the family, with a prospective donor falling through at the last minute because of medical reasons.
When Ava's story was made public, around 20,000 people came forward and joined the Anthony Nolan register as potential stem cell donors. Many more registered with blood cancer charity DKMS.
Describing the day Ava finally received her transplant, mum Marie said: "It was amazing. We couldn't stop crying on the day.
"We expected this whole procedure but we were surprised when the bag of stem cells were wheeled in – the entire process took just half an hour.
"Ava slept all the way through it until she woke up and asked 'has my hero been?'
"Now, whenever we are out shopping or in the town she points at people and says to me 'he could be my hero'."
Since sharing Ava's story, Marie has been told two donors who signed up because of their appeal have gone on to donate, with many more signed up waiting to become a match.
Ava has been seen on advertising boards as the face of Anthony Nolan's donor appeal and has been nominated for the charity's John Petchey Young Hero of the Year award.
Anthony Nolan chief executive Henny Braund said: "Ava's story resonated with a huge number of people, not only in the UK, but around the world. By sharing her story, Ava's family have inspired many to sign up to the Anthony Nolan register to give more patients hope for a second chance of life.
"While many people support Anthony Nolan, enabling us to carry out our lifesaving work, Ava and her family have gone above and beyond in raising awareness for our cause and helping to spread the word."