A major £10 million leisure and cinema development on Kirkcaldy Esplanade has edged closer following the formal submission of plans to Fife Council, The Courier can reveal.
The much-mooted multiplex will see the town's former swimming pool site redeveloped into a cinema, shops, bars, restaurants and leisure units in a bid to boost town centre footfall and the region's economy, with as many as 250 jobs also likely to be created in the process.
Previous proposals for the Lang Toun have fallen away for varying reasons, but Mercat Shopping Centre owners LaSalle Investment Management seem determined to see the latest blueprint taken on after many years.
A public consultation gave Mercat shoppers a glimpse of what the future might hold and a report into that exercise has concluded that there was "overwhelming public interest and support" for the proposal, both in terms of "use, design and investment in the town centre".
News of the planning application was warmly welcomed yesterday by Fife Council co-leader and Kirkcaldy councillor David Ross.
He said: "We want to see this moving forward and if a planning application has now been submitted then we very much welcome that.
"It's been a long journey but hopefully, there might be light at the end of the tunnel.
"The council is very much behind anything that can be done there and we will do as much as we can to facilitate it, but at the end of the day it's commercial organisations who have to take those decisions and we have to wait and see what happens."
According to the plans, the proposed eight-screen cinema – which would be the first dedicated cinema in the town since the High Street's ABC closed in 2000 – would act as a focus and provide economic benefits, with the total development cost estimated at £10 million-plus.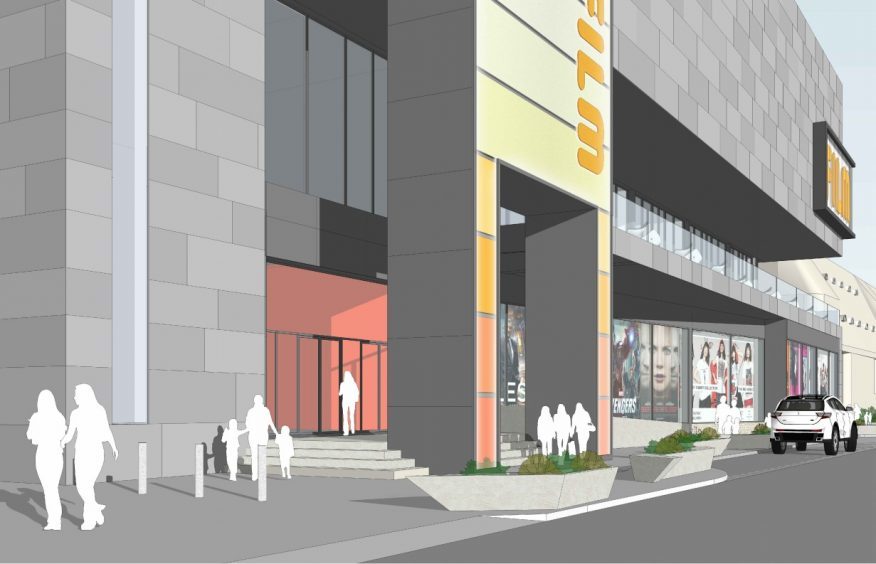 Estimates also suggest more than 150 construction jobs will be created, as well as up to 30 jobs in the cinema and around 75 new jobs in restaurant and leisure units.
"Restaurants are likely to appeal to national multiples and chains such as Nandos, Wagamama, Bella Italia, Pizza Express and Byron Burgers," the plans state.
"Commercial space and display areas will be provided at ground floor and if there is demands this could accommodate a gym, retail units or more restaurants."
More than 900 people attended a two-day exhibition about the plans and 296 people out of 301 responses said they were supportive of the idea.
Three forms left boxes unticked but were positive elsewhere, while just two indicated they were against the plans.