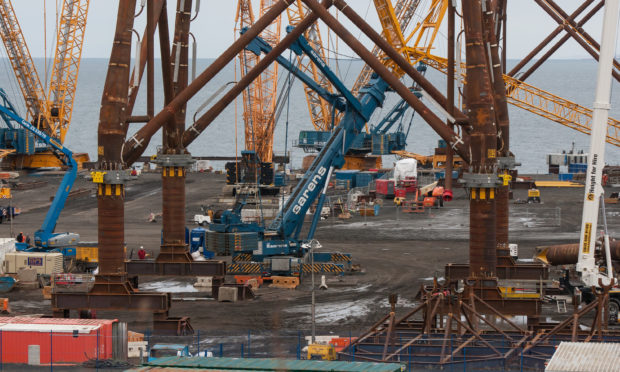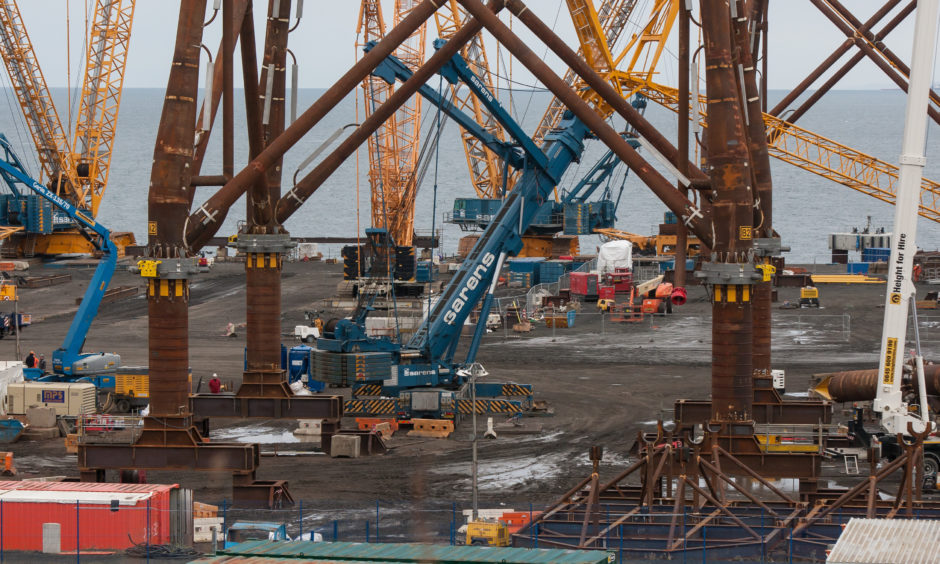 A commitment to award a contract for two turbines in the Firth of Forth to troubled firm BiFab has been hailed as great news for Fife workers.
The fabrication company, which faces closing its yards in Methil and Burntisland in June unless it finds more work, has been told it is the preferred supplier for the 2-B Energy project.
However, the deal depends on finding an alternative to government subsidies which would require the demonstration structures to generate electricity by the end of September.
2-B Energy has the go-ahead to develop the two-turbine Forthwind demonstration project off the coast of Methil and plans six or seven more turbines.
The contract to supply two jacket foundations would allow Bifab to keep its yards, including another at Arnish, on Lewis, open for long enough to bid for larger projects.
Mid Scotland and Fife MSP Claire Baker welcomed the pledge and called upon the UK Government to ensure that the opportunity is not scuppered.
The Labour MSP said: "It is great news for workers that BiFab has received a statement of intent from 2-B Energy.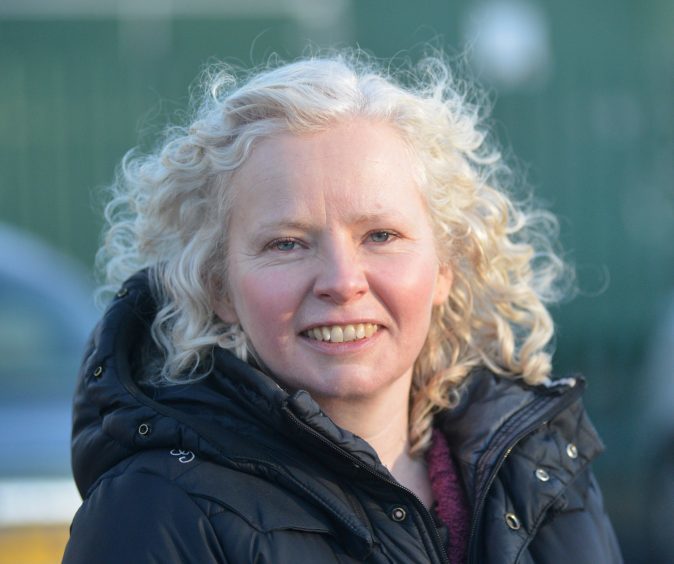 "By receiving this commitment, BiFab is now in a better position to retain workers and keep the yards open throughout the summer.
"This also provides a more secure footing when it comes to bidding for the longer term projects that will be decided by the end of this year.
"That 2-B Energy was able to commit to BiFab despite these difficult times is testimony to the great efforts workers and unions have put in to ensure that the three yards have been able to continue working despite all the uncertainty.
"However, there is still much to be done to ensure that the long term future of the yards is secured.
"To start with, this letter of intent must be transformed into a full blown contract.
"BiFab must now be backed by the UK Government, who must be willing to offer flexibility with financial arrangements."
BiFab has been laying off agency staff as its work on the Beatrice offshore windfarm comes to an end and began redundancy consultation with its 220 permanent staff in February.
It is also understood to be down to the final two bidders for work on the Kincardine offshore windfarm project and it could bid for the £2 billion Neart na Gaoithe windfarm contract later this year.