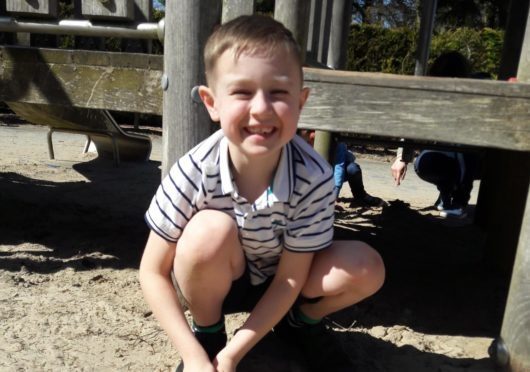 A Fife family have launched a desperate plea for a bone marrow hero to help their son fight a devastating illness.
Eight-year-old Michael Gartshore has aplastic anaemia, a rare, potentially life-threatening condition where the body does not produce enough blood cells.
Without a stem cell transplant he is at risk of uncontrolled bleeding, serious infection and other complications.
His mum Tracy is urging as many people as possible to take a test to see if they are a match for the Rosyth youngster.
"All it takes is for one person to be a match and it could save Michael's life," she said.
"You could potentially be a child's hero."
A Facebook page, Wee Michael's Journey, has been set up to appeal for blood donors to help the King's Road Primary pupil who is undergoing two transfusions a week.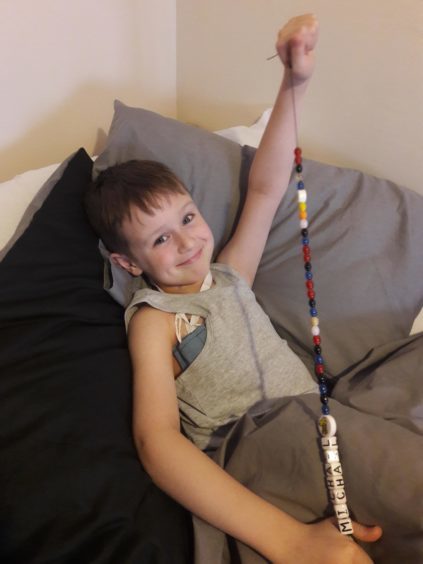 The family's life has been turned upside down since Michael was diagnosed at the end of last month after coming home from school covered in bruises.
"The first bruise I saw was on his shoulder and I thought something had happened at school," said Tracy.
"He swore nothing had happened but he was covered in bruises all down his back, under his armpit and all over his legs as well.
"Before that there hadn't been a mark on him, absolutely nothing."
By the following day a rash had appeared and days of medical tests, including a bone marrow biopsy, resulted in the diagnosis everyone had been dreading.
"Michael's always been full of beans, he has so much energy," said Tracy.
"Even with this he wasn't ill, there was no temperature, not even a cough so we were positive it was something that would blow over.
"I still can't get my head around it."
Doctors hope Michael's three-year-old sister Charlotte will be a match for him but while Tracy and husband Michael senior wait to find out, they have launched an appeal for an unrelated match.
"I'm pushing to get more people on the register," Tracy said.
"I want to do something about it quickly. Blood donations are also really important.
"There are other bairns in the ward getting transfusions all the time too so it's badly needed."
The Gartshores are receiving support from the family of four-year-old Ava Stark from Lochgelly, who underwent a successful stem cell transplant in 2016.
"Ava has done brilliantly. She could be Michael's idol, somebody to look to for inspiration."
Potential stem cell donors can register with blood cancer charity DKMS, which will send out a cheek swab sample kit.
The charity is also looking at the option of holding an event in Rosyth and inviting people to go along and register on the day.
There are already eight million people registered with DKMS but four out of 10 patients globally still do not have a matching donor.