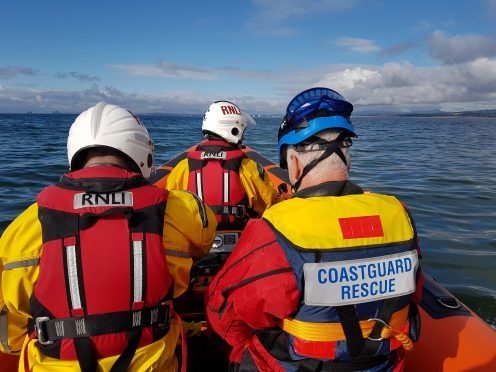 A lifeboat crew was called away from its sun-kissed open day celebrations to help a nearby boat in trouble.
The Kinghorn RNLI team welcomed hundreds of visitors to its base on the edge of the Forth at midday on Saturday.
But shortly after the open day began, the team was called out to assist a vessel which was having difficulty getting back to port.
A Coastguard spokeswoman said the mercy crew reached the stricken boat just after 1pm and was able to offer assistance, before returning to celebrations on shore.
The fun continues at the St James Place HQ until 4pm. Visitors will get the chance to meet the crew, and other emergency service personnel and there will also be a display of Newfoundland rescue dogs, as well as sales stalls and food.