Nearly 9,000 young people in Fife woke up to their exam results, with students enduring the usual mix of emotions as they got their grades.
Education officials will take time to sift through the results but initial analysis suggests a positive picture overall in National and Higher exams across the region.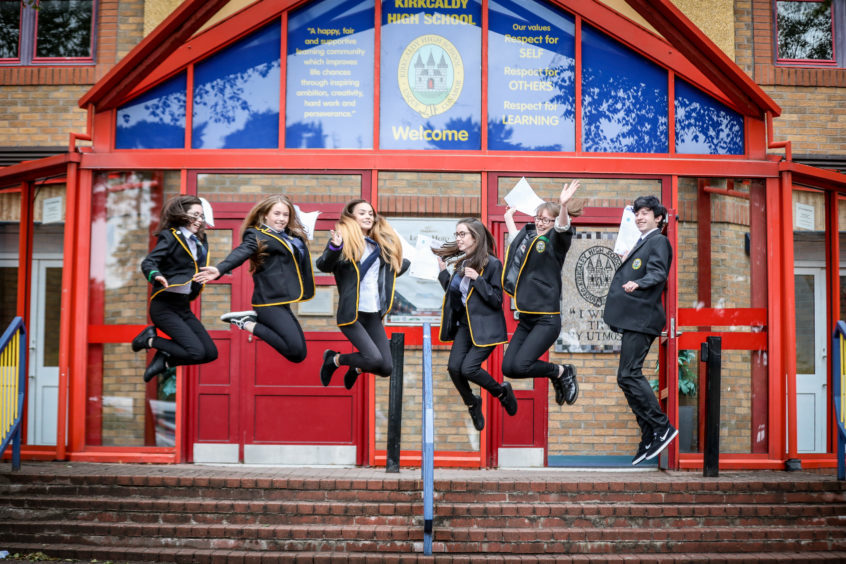 Early indications are that Fife has maintained the improvement seen in recent years.
The tension was particularly palpable at Kirkcaldy High School, where one group of nervous students gathered with their parents to open their results together at 8am.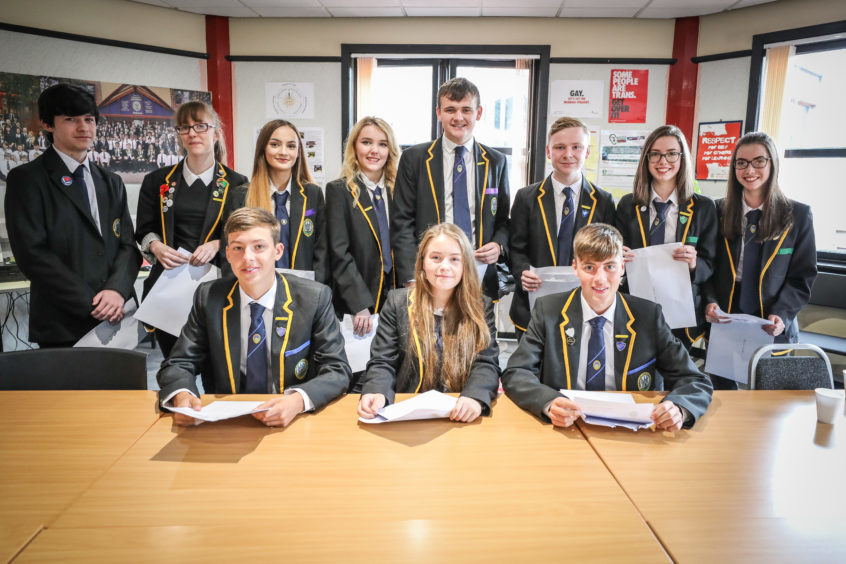 Headteacher Derek Allan said: "We know that it is often a whole family effort and our staff have worked hard to make sure the pupils were prepared and ready.
"This is another important step on the way to adulthood and the world of work, and while qualifications are important, they are just one stage in preparing our children for the rest of their lives.
"We want to make sure that all our young people leave us with the skills they need to achieve whatever they set their minds to."
Attainment Statistics Report for SQA Courses and Awards 2018
Sorcha Cross was celebrating five As in English, History, Human Biology, Latin and Maths.
"I was expecting a lot worse!" she admitted.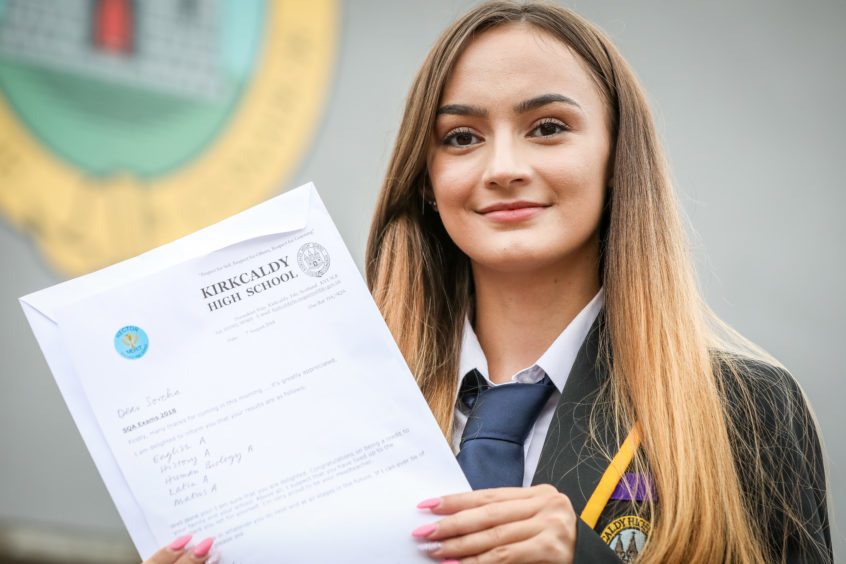 "I hopefully want to go and do law – this is pretty much what I needed so I'm delighted."
Taylor Williams, who has just left school after a busy sixth year, said: "I got the exact grades I needed because I needed three As and a B to get into geography at St Andrews University, so I got them and I'm really happy."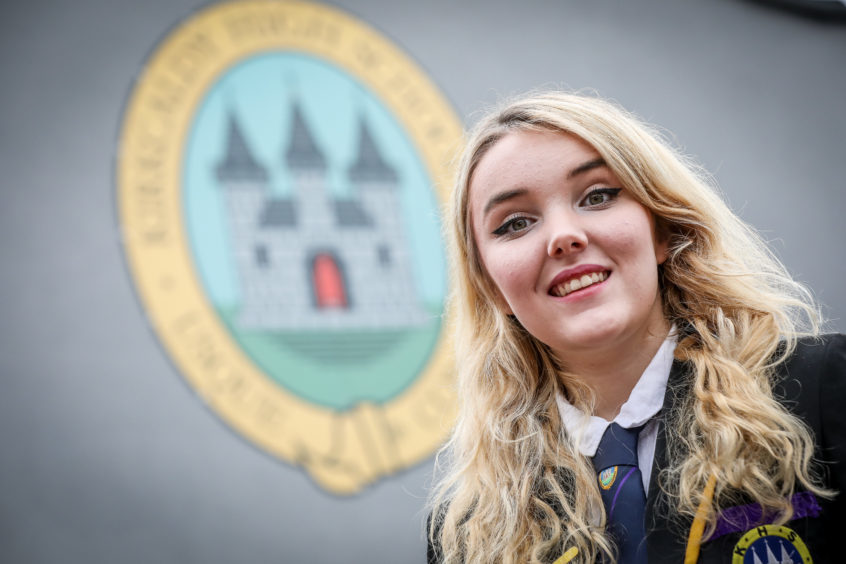 Jack Ramsay was also pleased with his results but faces a difficult sixth year after getting As in Computing Science, Engineering Science, and English, and a B and C in Maths and Physics respectively.
He said: "I was planning on going to university and there was two conditions I had to meet, two different sets of exam results I had to meet, and unfortunately I didn't meet them.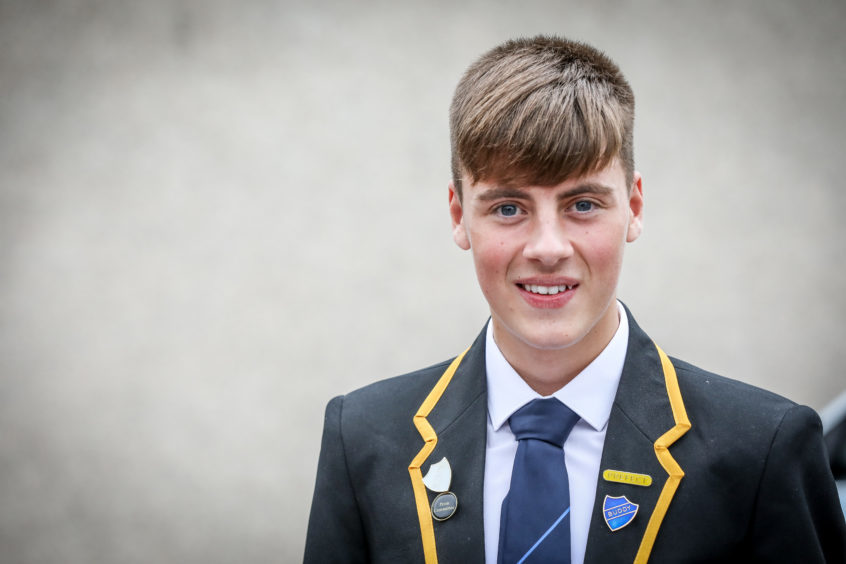 "But I'm still really optimistic and really happy with what I've got. It just means that next year I'll need to put in a real shift."
Carrie Lindsay, Fife Council executive director of education and children's services, said: "Our young people impress me on a daily basis with their confidence, skills and such a wide range of achievements but today is a day for congratulating them on the results they have received.
"I would also like to thank the staff who supported them with such professionalism, and of course the parents who have supported the studying and revision over the last few months."
Fife College will hold a special event on Wednesday for clearing, from 10am to 3pm at the Stenton Campus in Glenrothes, St Brycedale Campus in Kirkcaldy and Halbeath Campus in Dunfermline.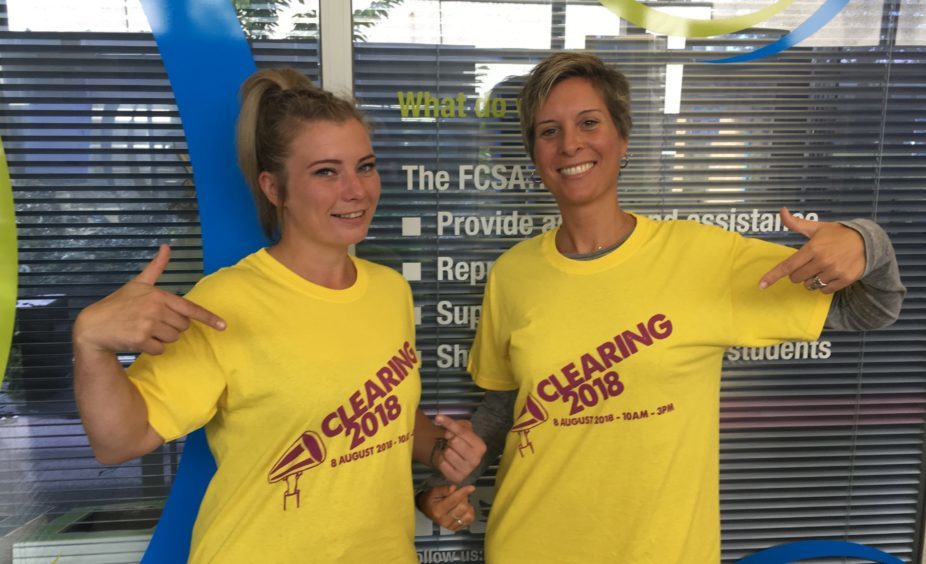 FCSA staff Gloria Laurini and Carol Hunter all ready for Clearing Day.
Martin Kelly, director of student engagement and experience at Fife College, advised those receiving results to get in touch and gain as much advice as possible.