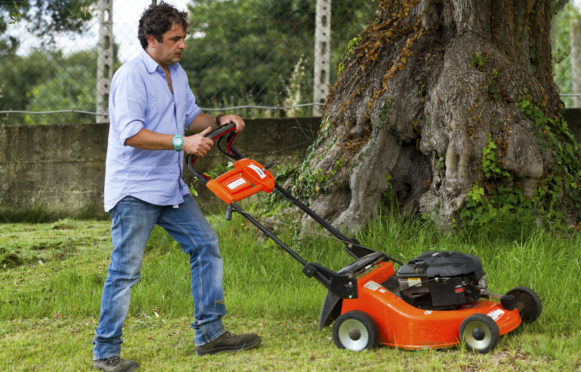 A revolutionary volunteering project which allows communities to support each other by sharing skills is being launched in Levenmouth.
Up to £30,000 has been allocated to set up a timebank to give people in need access to help when they need it.
The simple concept will see participants deposit their time, perhaps by offering practical help and support to others.
They are then able to withdraw the equivalent amount of time when they are in need themselves.
It is up to each participant to choose what they can offer, whether it is mowing lawns, trimming hedges, teaching people to read, ironing clothes, washing windows or even just keeping a lonely person company.
Every person's time is worth an equal amount, irrespective of what they choose to exchange.
Similar projects have  been successfully set up elsewhere in Scotland, including in Broughty Ferry and Stanley in Perthshire, but the Levenmouth version is thought to be more unusual because it is aimed at tackling issues caused by deprivation.
In a report to Levenmouth area committee, area manager Dave Paterson said: "It encourages individual self-confidence and self-worth and through creating social and support networks and relationships, it also builds community resilience and cohesion."
Mr Paterson said the idea that everyone has something to offer helped with health and wellbeing, particularly mental health.
The council funding will be used to develop a flourishing network over the next two years, with a database of skills being offered.
Committee convener, SNP councillor Ken Caldwell, said: "Studies show that most people don't know their neighbours but would like to get more involved in improving their local community.
"For some people this can be a stepping stone to volunteering and, in turn, employment."
A core group of volunteers from Leven, Buckhaven and Kennoway have already been recruited and positive feedback has been received through meetings with more than 100 local groups.
Councillors are to visit a similar project in the Castlemilk area of Glasgow to see how it operates before the Levenmouth project gets off the ground.