Kinghorn RNLI Lifeboat volunteers were called out on Sunday afternoon after a dog fell over a sea wall at Cockenzie.
The lifeboat crew was preparing to launch on exercise when they were paged to reports of a dog in the water at Cockenzie around 12.10pm.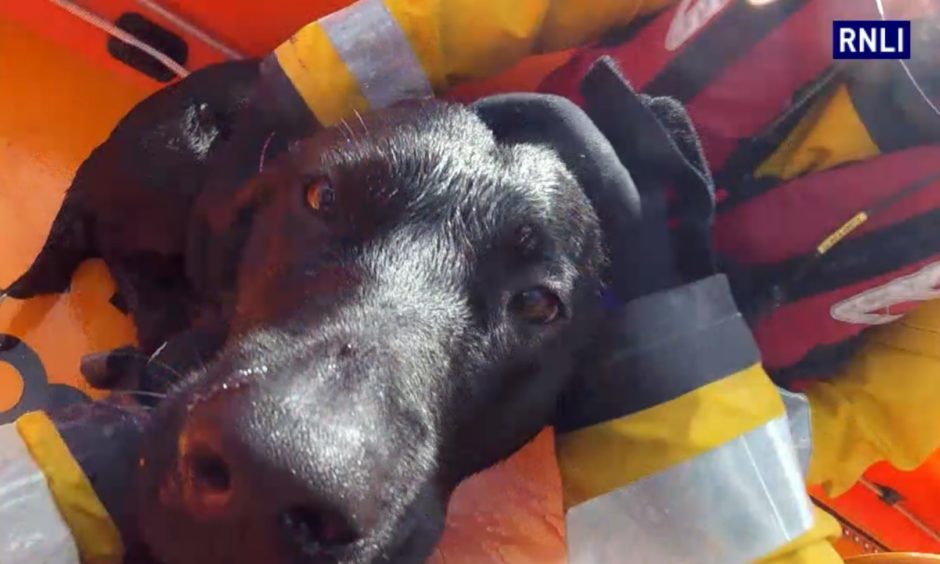 The volunteer crew was quickly onscene and found the black Labrador on rock armour below the sea wall at the former Cockenzie power station.
The dog called Jura was brought onto the lifeboat and taken back to her relieved owner at Cockenzie harbour.
Lifeboat helm Leanne Taylor said: "The dog had fallen several metres and had a cut on her leg which was bleeding.
'We took her back to her owner at Cockenzie harbour where the pair were reunited.
'The owner did the right thing to call the coastguard rather than trying to rescue the dog himself.
"In these situations, the coastguard can deploy a range of rescue assets such as RNLI lifeboats and their own coastguard rescue teams."
The crew on the callout was Leanne Taylor, Matthew Mulligan, Claire Duncan, Jodie Duchain, and John Ketchin.