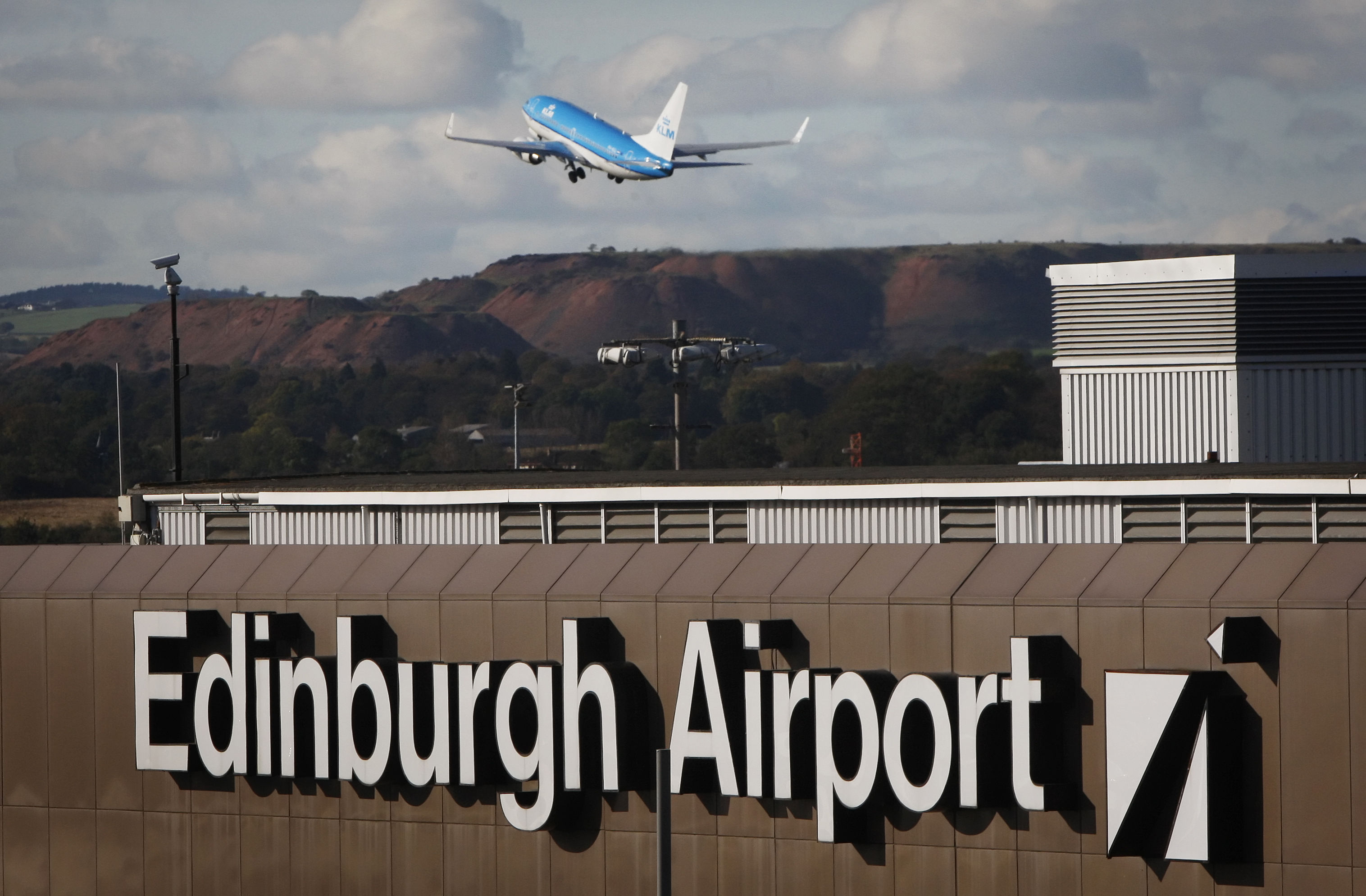 A bid by Edinburgh Airport to change flight paths has been rejected because the final proposal was "substantially" different to what communities were consulted on.
The Civil Aviation Authority (CAA) said people were not given the chance to respond to the final Airspace Change proposal, which included increased estimates of flight numbers.
Under the plans, the preferred option, referred to as E7a, would have seen departing aircraft turn before flying along the Forth, close to the settlements of Inverkeithing, Dalgety Bay and North Queensferry.
In a letter to Edinburgh Airport, the CAA pointed out that the number of departures in the proposal was 69.4, compared to 47 in the consultation documents.
"Consequently, the CAA is of the view that the material relied upon and presented to stakeholders for consultation substantially differs from that submitted to the CAA in proposal," it said.
A spokesperson for the CAA said: "When considering proposals to change the design of UK airspace, the CAA decides whether or not the 'change sponsor', in this case Edinburgh Airport, has acted reasonably in meeting the needs of those affected, including local communities.
"The airport has, in many respects, engaged extensively with communities during the consultation process.
"However, the differences between the proposal developed in consultation with local communities and the final proposal submitted to the CAA are too significant. Therefore, the CAA will not approve the proposal."
Edinburgh Airport said it intended to conduct another round of consultation before resubmitting the plans.
It means controversial flight path changes are still on the table.
Edinburgh Airport's director of communications Gordon Robertson said: "We are disappointed with the CAA's decision as we believe that it is important that Airspace Change is addressed for Scotland, allowing the country to continue to benefit from growth in air travel.
"We note that the CAA has based its decision on a view that we submitted a proposal which does not accord with the material that was provided to stakeholders in consultation, which in the CAA's opinion could have made people respond differently to the questions asked.
"Specifically, the CAA has noted that by the time the proposal was made, there had been further amendments to the projected levels of traffic for some of the routes that meant further consultation was necessary.
"Although we believe that we have gone above and beyond the required procedures to ensure that we have fully consulted with and involved our communities, we accept the decision and will recommence the consultation process and undertake the necessary work to support this."