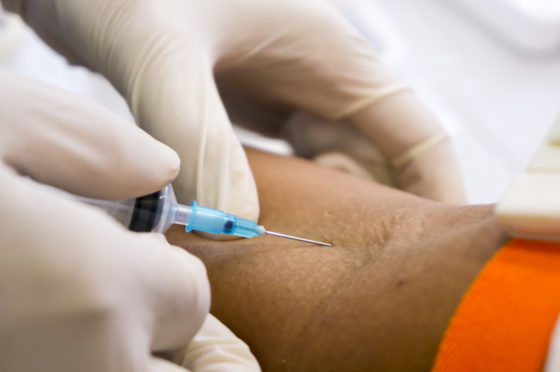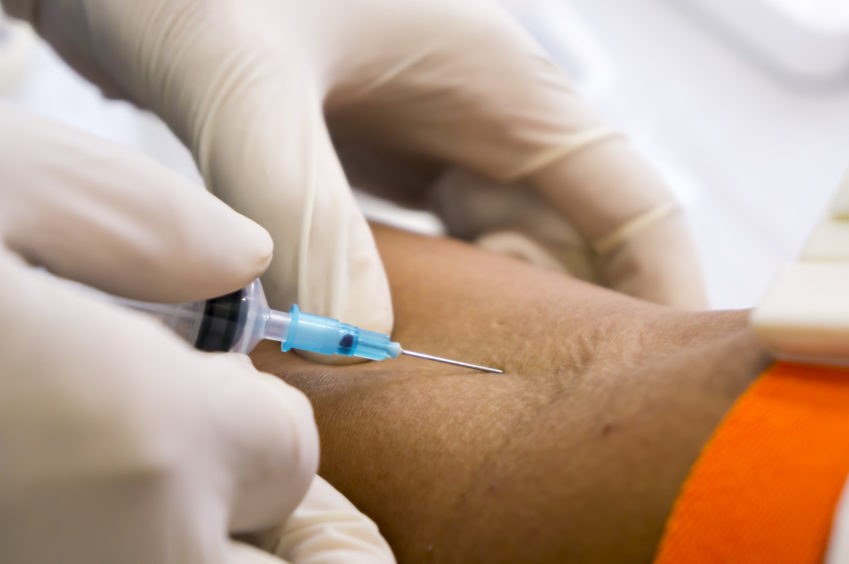 A five-year-old boy had to undergo hospital treatment after being pricked by a stray injection needle on a bus in Fife.
The youngster is thought to have had the needle penetrate his shoe and go into his heel as he was walking off Stagecoach's number 19 bus in the Cowdenbeath area earlier this week.
The company has launched an investigation.
After the boy complained of soreness, his parents found evidence of the needle in his footwear and immediately took him to hospital where he spent time having bloods taken, antibiotics and Hepatitis B injections.
Doctors decided not to put him through more intensive HIV preventative treatment as they deemed the risk of blood to contaminated blood contact was less than 1%.
However, he is to be closely monitored and will need to attend hospital over the next few months at least for follow-up appointments and further Hepatitis B injections.
The boy's mother confirmed her son seemed fine, albeit a "bit sore" and "tired", but she hit out at anyone who would leave discarded needles in a public place – regardless of what it was used for.
"Our little boy's life could have been changed forever," she said. "Awareness is key, prevention is fundamental.
"If you're going to shoot up, do it in the privacy of your own home, not on public transport. Discard your needles in a safe manner always."
After learning of the incident, Stagecoach pulled the bus off the popular Rosyth to Ballingry route and launched their own probe into what happened.
CCTV footage was reviewed and his mother firmly believes the offending needle had been on the bus on Wednesday.
"He got it stuck in his foot between the wheelchair area and the doors," she said.
"He can be seen checking his shoe and limping as if something is in his shoe, which of course there was.
"So it could have been anyone dropping the needle, not even necessarily a junkie, although I can't see why anyone would be sitting injecting themselves for something like diabetes or hormones, you know an actual illness, on a bus and be so careless but I suppose it could happen."
A Stagecoach East Scotland spokesperson said: "Our first thoughts are for his welfare and we are glad to hear he is recovering well.
"We understand that his injury was discovered at home after walking and travelling by bus home from school. Following an investigation and a thorough review of CCTV, there does not appear to be any evidence that he sustained his injury on board our vehicle.
"However, we will be contacting him and his mother to discuss the matter with them and reassure them about future travel."