Hundreds of people gathered at a former Fife airbase to watch as iconic jets bowed out of military service after four decades in poignant fashion.
Families, veterans and aviation enthusiasts were among the crowd on "Spotters' Hill" near Leuchars Stations on Thursday morning who turned up to mark the end of the Tornado era in the RAF.
As part of the "final flypast", three GR4s from RAF Marham flew into Fife from the east and passed low above the former airbase, which is now controlled by the British Army, before moving on to RAF Lossiemouth and RAF Tain.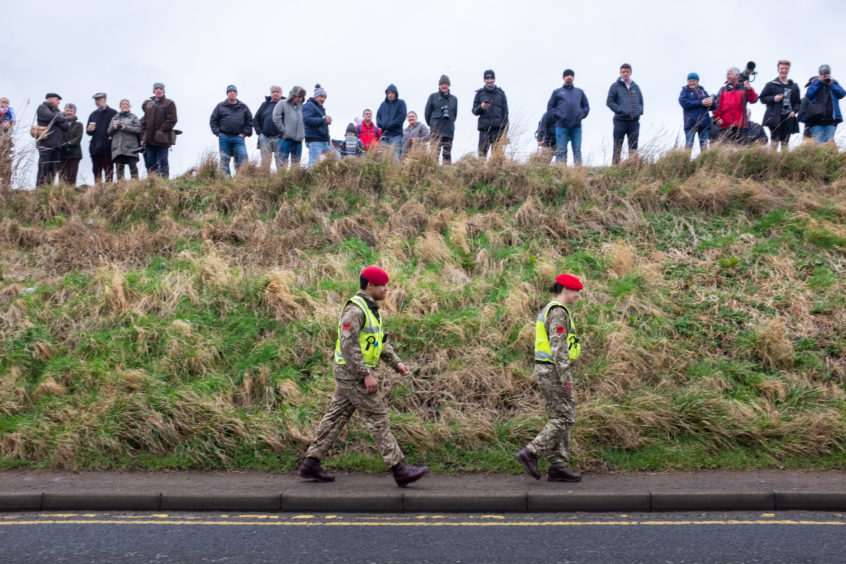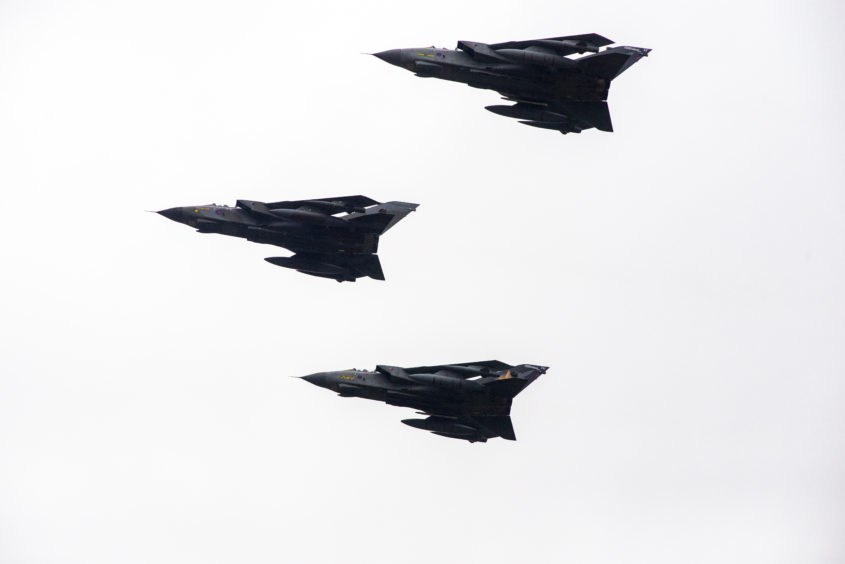 The journey across Scotland was the last in a series of retirement flights across the UK to mark the Tornado aircraft's end of service in the military.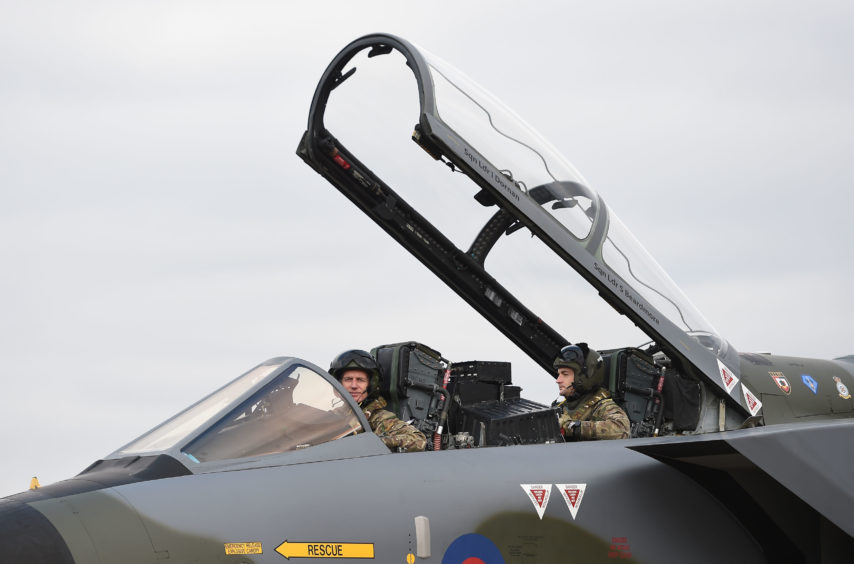 Among those gathered at Leuchars was RAF veteran Tony Thornthwaite from Dundee, who served in the military for 21 years.
He has fond memories of taking to the skies in Tornados while stationed as a navigator at RAF Laarbruch in Germany while part of 16 Squadron.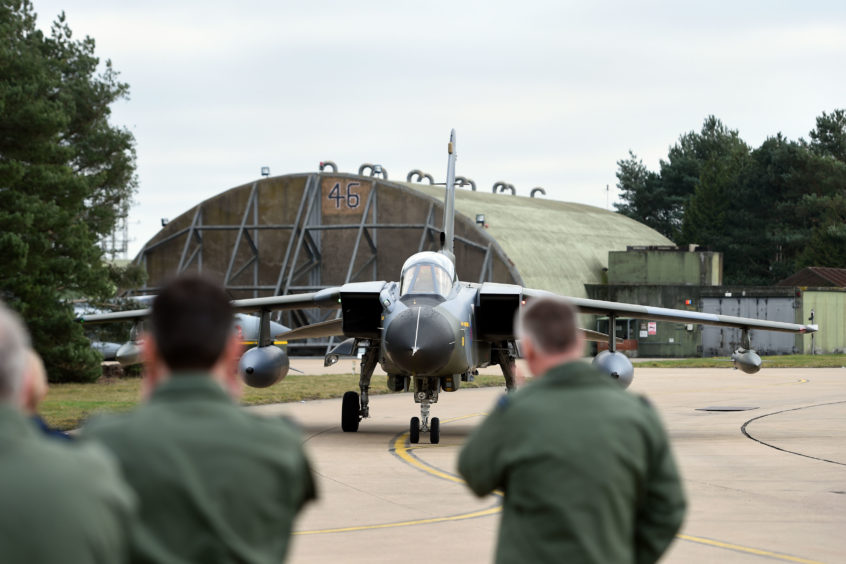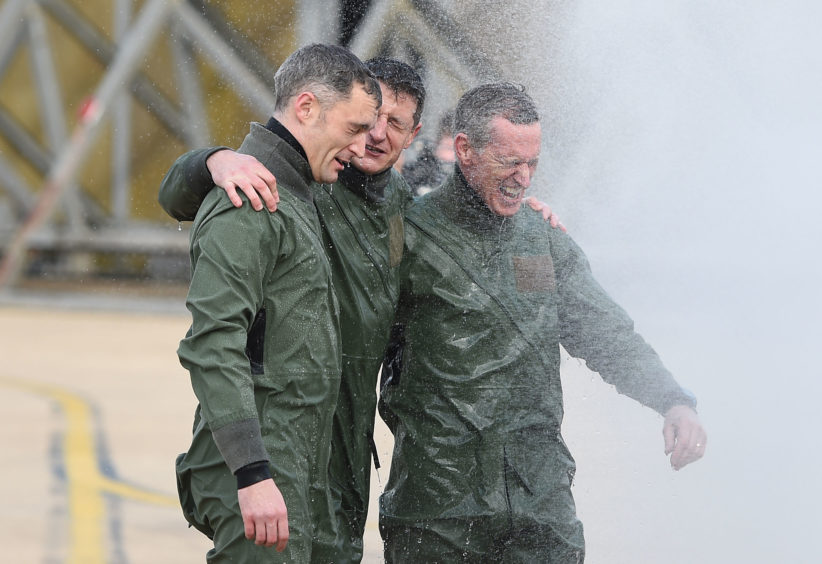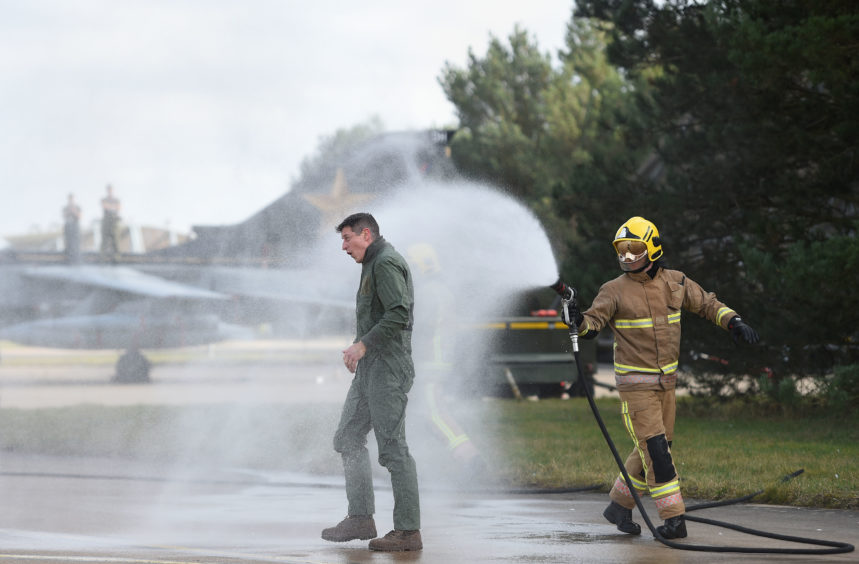 Mr Thornthwaite, now the minister at Coldside Parish Church, attended with his wife Sheila.
The 68-year-old said: "Back in the eighties I used to fly them, so I've got very happy memories and this is the last chance I'll have to see one flying.
"I was a Cold War warrior so we flew out of Germany. I flew them for about five years, 1,500 hours. It was part of our lives for several years."
Flight fans say #FarewellTornado as iconic jets bow out with flypast at Leuchars Station, RAF Tain and RAF Lossiemouth
Flight fans can say farewell to famous Tornado GR4s during Leuchars flypast
He said the jets were "so exciting" to fly, adding: "We'd be doing 500mph, 100ft above the ground. It was a wonderful airplane. Very noisy but very capable."
Also at Leuchars to watch the flypast was RAF Regiment veteran Craig Bones.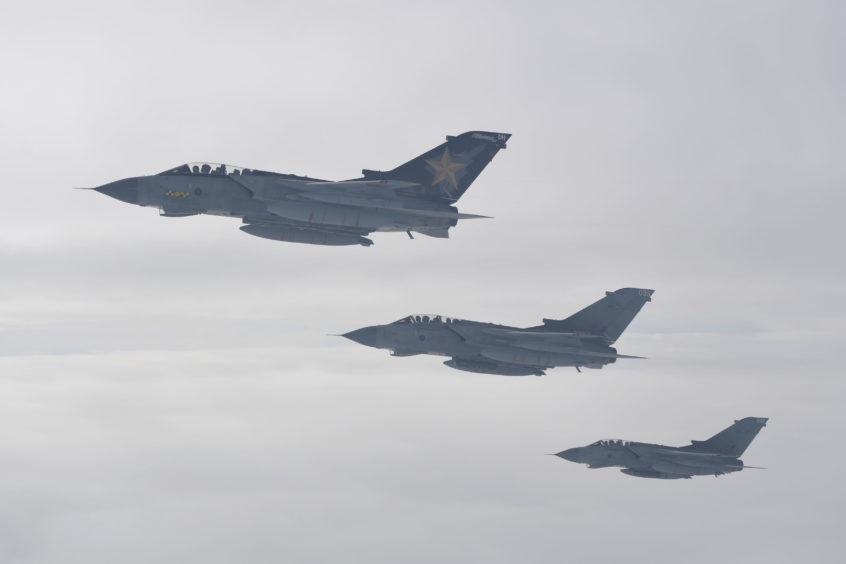 He said: "It is the end of an era. I used to be in the RAF from 1985 to 1995 and I saw the end of the Phantoms when I was based out in Germany. It is quite a poignant moment.
"(It was) a beast of an aircraft. Everything evolves, it's a sad day but then we have got all the other aircraft that are all coming through now."
Aviation enthusiast and computing student Charlie Marsh, from Dunfermline, said: "It was brilliant and just seeing the Tornados again was just fantastic.
"(They were) just such an awesome piece of kit for the RAF. I think it is going to be dearly missed but hopefully its successor the F-35 will be up for the challenge."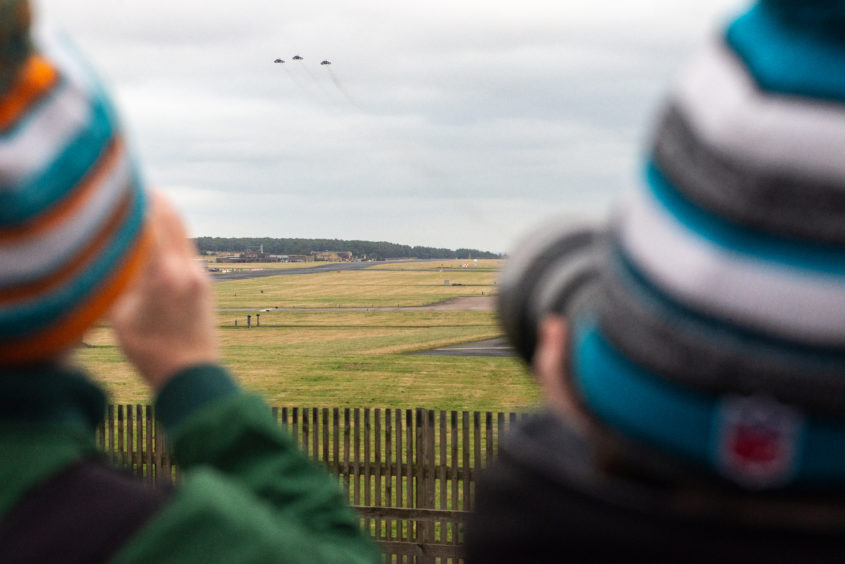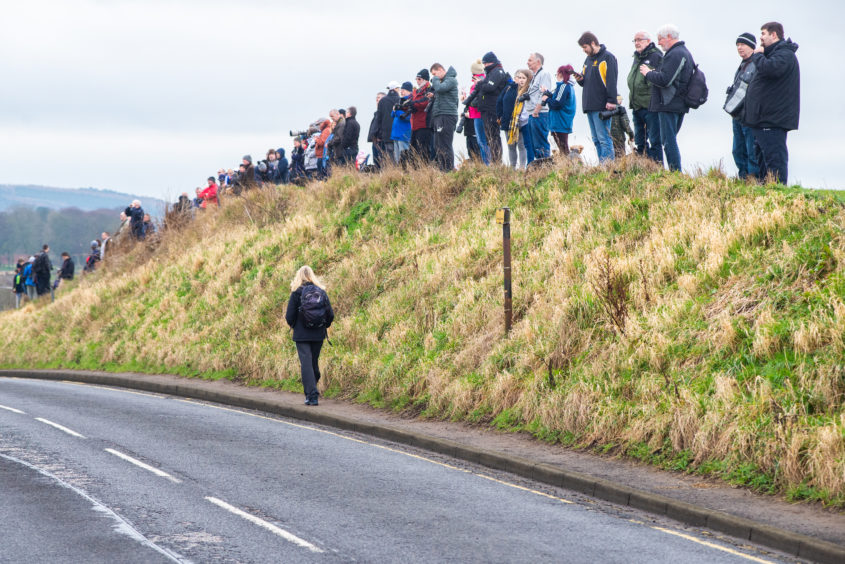 Angus Walker from Glenrothes attended with daughter Erika Walker and her son Tate, 4.
Mr Walker said: "This is a bit of history for us. We used to come down for the airshows regularly. This is really to pay respect to the Tornados that have kept our skies clear, kept the country clear, and has done good, productive work abroad."
Friends Scott Haldane from Dundee and Douglas Cairns from Auchtermuchty also attended.
Retired police officer Mr Haldane said: "I have been to every airshow here since 1953. They (the Tornados) are 40 years old now and the new jets are coming in. They are getting long in the tooth as they say."
Mr Cairns added: "They have served us well."
The Tornado first took to the skies on August 14, 1974 and entered RAF service on June 5, 1979. Some 992 of the machines were built.
They have taken part in combat operations in Afghanistan, Iraq, Kosovo, Libya and Syria.
The Tornado F3 was flown by Leuchars squadrons until 2011 when it was replaced by the Typhoon.