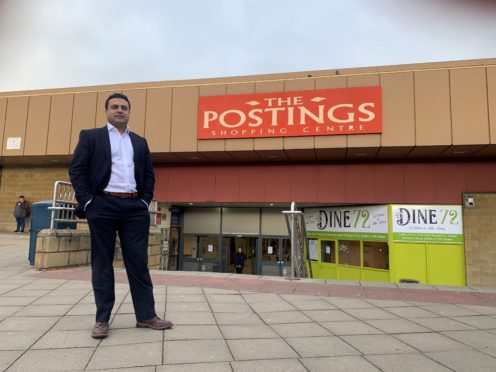 A Fife shopping centre put up for auction for £1 is to be kept for retail by its new owner.
Yorkshire-based Evergold Property, which bought the Postings in Kirkcaldy for £310,000, is marketing 14 vacant units for lease.
The firm's Tahir Ali said they were already in advanced discussions with various operators for the former Tesco store and were talking to other prospective tenants offering a range of goods and services.
"With over 20 years' experience within the commercial and residential property sector, the Evergold team has a wealth of experience in all aspects of property development," he said.
"We are all about adding value to properties, communities and master planning sites to ensure the most productive outcomes can be achieved for the local authorities and other partners that we work beside."
Mr Ali added: "Our aim is to reposition and revitalise this centre for the benefit of the local communities."
Evergold is also in talks with Fife Council about addressing the crumbling staircase at the Postings rear entrance on Hill Street.