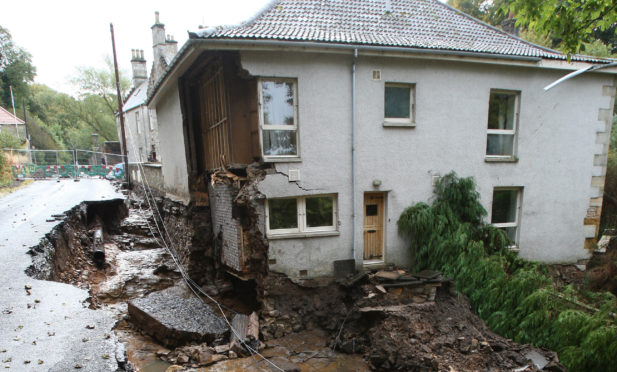 Owners of houses severely damaged by a flood in north-east Fife are suing a landowner they blame for the devastating incident.
A dramatic flood struck Dura Den in October 2012 when heavy rainfall saw the Ceres Burn overflow, destroying the main road through the picturesque hamlet.
The Coach House owned by Jacqueline Edwards was so badly damaged it had to be demolished and Mill Lade, home of Louise Hughes and her family, was also severely affected.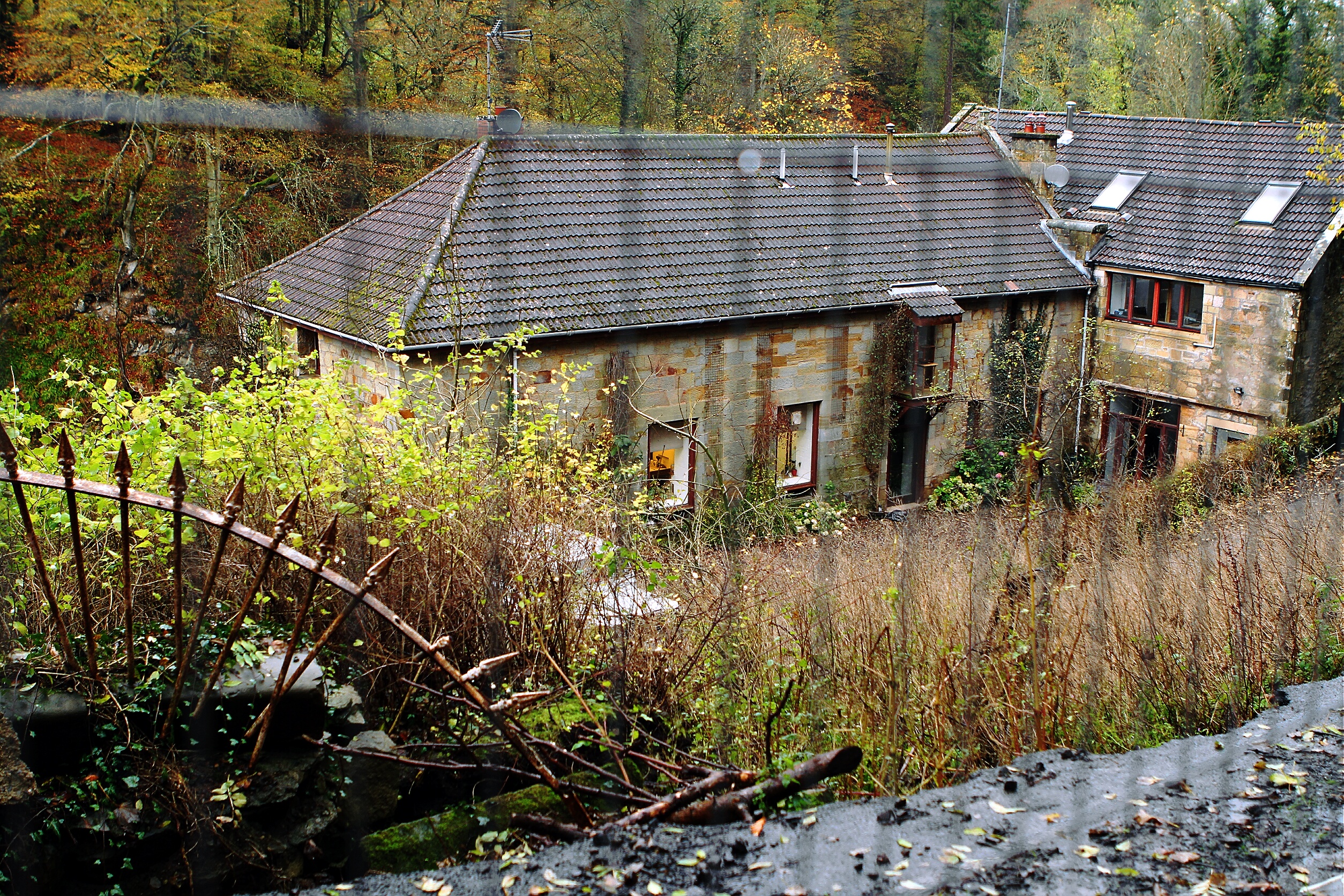 Legal action has been taken in their names against Norman Milne, owner of a weir they allege was blocked, thereby causing the flood.
A case against Fife Council was dismissed by Lord Ericht but he has permitted a hearing to take place in the Court of Session into allegations against Mr Milne, who the pursuers' solicitors claim failed to maintain and repair the weir.
A river of water crashed through normally tranquil Dura Den in the early hours of October 12, ripping a gable wall from the Coach House and causing the road through the hamlet to collapse.
It was three years before the road through Dura Den between Dairsie and Pitscottie was rebuilt at a cost of £1.4 million.
Both Ms Hughes and Ms Edwards allege the weir had been blocked with a significant quantity of debris since June 2012, four months before the flood, and that Mr Milne was aware of previous floods there in 1992 and in 2008.
They claim Mr Milne had a duty to ensure free flow of water over the weir and it was foreseeable that a failure to clear debris would result in flooding which could damage their property.
Ms Hughes said "substantial works" were required to reinstate her home.
Mr Milne's counsel told the court the flooding occurred during a period of torrential rainfall and he "owed the pursuers no duty to take positive steps to maintain the weir, nor remove debris therefrom".
Permitting the action to proceed to proof, Lord Ericht said: "Whether the weir was prone to being blocked and whether the second defender [Mr Milne] ought to have known about the history of flooding and a blockage which had existed for four months are matters for proof before answer."
Ms Hughes and Ms Edwards also claimed Fife Council removed debris from the weir in 2008, when it produced an internal memo stating the structure should be inspected monthly and debris cleared monthly or after prolonged or heavy rain.
They alleged the council reported in June 2012 the weir was blocked and flood water was eroding the road and threatening property but the landowner could not be contacted.
However, Lord Ericht found legislation gave the council a general power, but not a duty, to manage flood risk and a document it prepared which stated cottages were at risk of flooding and that the landowner was required to clear debris was not a schedule of works and it had not breached any duty.