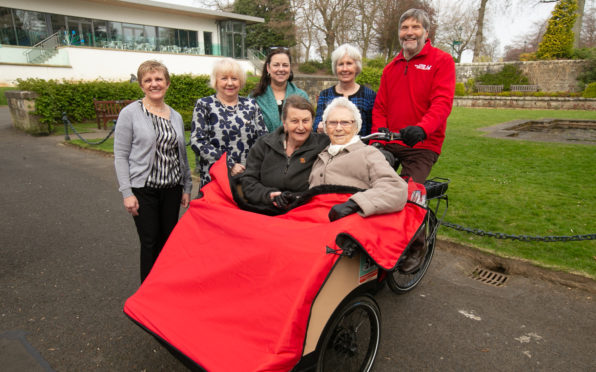 Pensioners' pedal power has pitched up in Pittencrieff Park.
The first group of cyclists have got on their bikes to enjoy an exhilarating ride around the jewel in Dunfermline's crown.
However they won't get breathless, thanks to the arrival in Fife of an international movement known as Cycling Without Age.
Fife Council has trained a group of 11 volunteers, known as pilots, who will offer free bike rides to older people, or those with mobility problems.
It means they can sit back and enjoy the sights of the Glen from a bespoke trishaw bike.
Local care homes are already lining up to offer it as a new activity for residents.
The Carnegie Dunfermline Trust has bought two trishaws and the council has funded a £90,000 refurbishment of the park's aviary buildings to house the bikes and offer meeting rooms and toilets.
Labour councillor Helen Law, the City of Dunfermline convener, said it was fantastic to see the pilots welcoming people, who may not have been on a bike for many years, to the park.
She added it is about much more than that – it is also giving the chance to chat, share stories and see the park from a new perspective.
Carnegie Dunfermline Trust chairman Ian Wilson said the trustees had no hesitation in giving funding for the unique trishaws for people to enjoy the park "with the wind in their hair".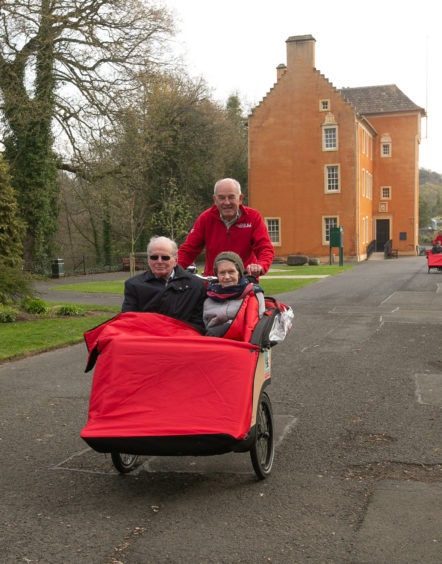 "The trust has a strategic focus on poverty, health and wellbeing and loneliness and we hope that the interaction between the passengers and pilots will help combat social isolation," he said.
The initiative could be rolled out in other areas of Fife, according to Labour councillor Judy Hamilton.
"Developing and supporting this network of volunteers has the potential to lead to new inter-generational relationships.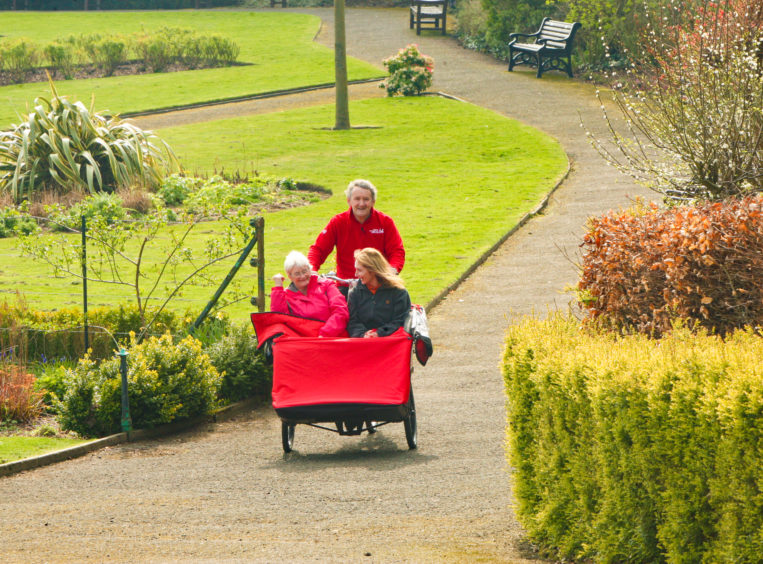 "I hope it will help older adults or people with mobility issues to remain an active part of their local community and improve their well being," said the housing and communities convener.
Two more bikes are going to be based at Lochore Meadows Country Park.
To find out more visit the Peacock Rooms café in Pittencrieff Park or follow the Cycling Without Age Dunfermline Facebook page.
Sessions can also be booked in advance.
Potential volunteer pilots interested in completing the training and helping to develop the Meadies project should email PhysicalActivity.Enquiries@fife.gov.uk.