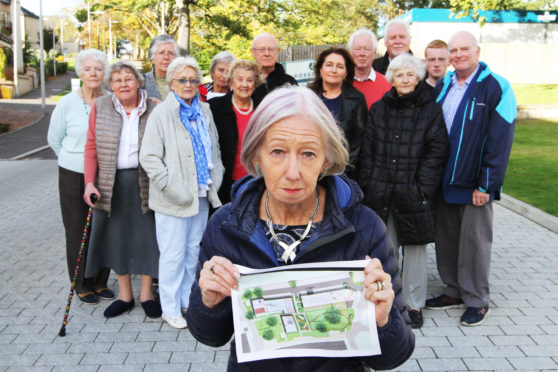 Plans for a new budget hotel and student accommodation in a residential area of St Andrews have been rejected in what is being hailed as a victory for local democracy.
Residents of the existing luxury apartments in Abbey Park welcomed the decision by Fife councillors to block an application from Robertson Property for a 90-bed hotel and homes for 100 students.
The upmarket estate, built over the last few years on the former St Leonards field, is mostly occupied by people in retirement and includes special needs housing.
Dr Sandra Stewart, spokeswoman for the Abbey Park Residents Action Group, said occupants' quality of life would have been ruined by the development had not been thrown out by Fife Council's north east planning committee.
She said: "For all of us who have moved in there, and paid significant amounts of money for our properties, our lives would have been destroyed.
"All along I felt very, very passionately that this was nothing short of corporate greed.
"We got the result we hoped for, this is a great result for local democracy."
She also urged the developer to engage with the community to try to find a solution.
"I think if we all sat down together we could devise something that would suit everyone," she said.
When the wider Abbey Park development was first proposed, it was for 150 residential units and a 47-bed hotel in Abbey Park House.
There are now 246 homes, while the listed house has been demolished due to its poor condition.
Cupar Conservative councillor Tony Miklinksi moved for rejection of the planning application.
He said: "The tone of the site has been set by what is there. It is tranquil, peaceful. The tone is elderly, the tone is special needs.
"Everything else to be decided here has to take that as the background."
He said erecting both a hotel and student accommodation there, with people likely to be coming and going late at night, would "raise some very serious problems".
The planning application attracted 273 letters of support, 131 letters of objection and a petition against it with 279 signatures.
Action group members staged a silent protest when councillors visited the site on Monday.
Planners recommended approval, but councillors voted to reject the scheme on several grounds, including over-development and residential amenity.
Permission to widen the access to the site and relocate a gate pier was granted.