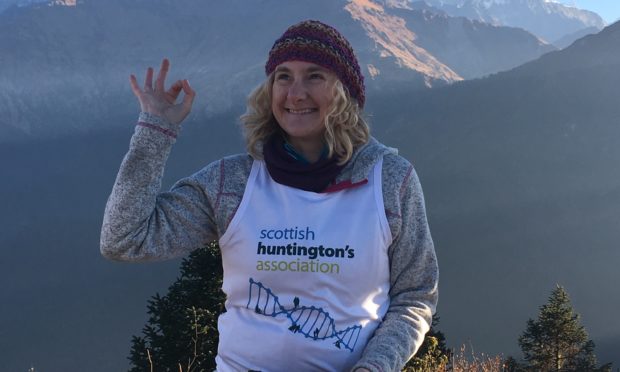 A neuroscientist from Fife who knows she will eventually develop Huntington's disease has been made an MBE for helping others affected.
Marie Short, 48, is a trustee with the Scottish Huntington's Association and was including in the Queen's birthday honours list for her services to charity.
She volunteers her professional expertise as a former clinical trials manager in a pharmaceutical company and her personal experience in a family affected by the disease.
Marie, who grew up in Glenrothes but now lives in Falkirk, inherited the faulty gene which causes the degenerative condition. Her brother Hunter died five years ago aged 50 and her sisters, both in their 50s, are in nursing homes.
She said: "I feel extremely honoured to be recognised in this way, however this award really reflects the combined efforts of many people, including fellow trustees on the SHA board, fundraisers, supporters and staff at Scottish Huntington's Association, who all share a real determination to improve the lives of people affected by HD."
SHA chief executive John Eden said: "Despite, or perhaps because of, the extraordinary challenges she faces Marie is an inspirational example of how to live with a positive attitude."
Marie's fundraising ventures for SHA include walking the West Highland Way and trekking in Nepal.
She also volunteers as a coach and judge with Grangemouth ASC Synchronised Swimming Club.