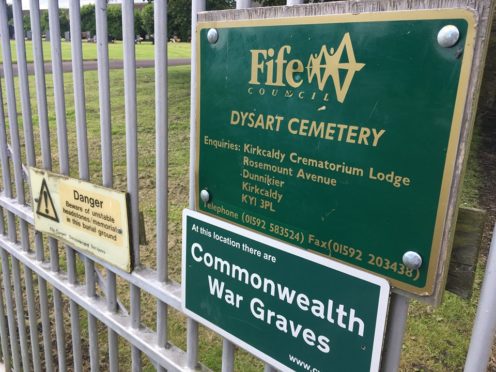 Police in Fife have appealed for witnesses after thieves stole items from a graveside at a Kirkcaldy cemetery.
Flowers and a number of family ornaments including plant pots, have been removed from a grave at Dysart cemetery.
Officers investigating the incidents have called on the public to help them catch those responsible for the thefts.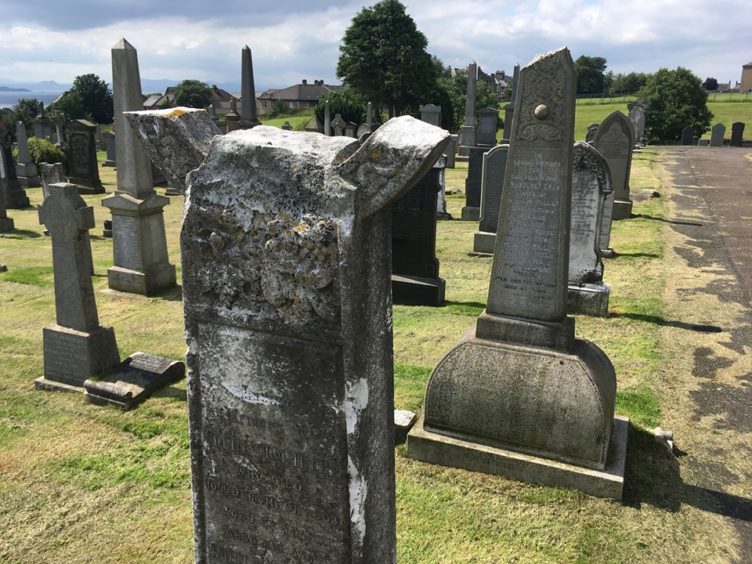 Inspector Nicola Black of the Kirkcaldy Community Policing Team said: "We are investigating after a single grave within the Dysart Cemetery was targeted between July 12 and July 20 and plant pots and flowers were stolen.
"This is clearly very upsetting for the family involved and we are urging the public to be vigilant and report anything suspicious.
"If anyone has information regarding the thefts, I would ask that they call 101, quoting incident number 3877 of the  July 20."
The thefts have been roundly condemned by those who use the cemetery.
Aileen Murdoch, who was visiting a family grave whilst on holiday in Fife, said the theft was "a despicable act".
She added: "How heartless can you be to steal from someone's grave?
"They are the lowest of the low, with not an ounce of respect within them, I hope they are caught."
A regular visitor to the cemetery who asked not to be named, said the site had suffered spates of vandalism and anti-social behaviour over the years but not thefts.
"He said: "It's concerning to learn that individuals would steal such things.
"The items which people place at a loved one's grave may not be of much value by they do have significant sentimental or personal value to those family members.
"I visit the cemetery every few days and would be heartbroken if my family's grave had been targeted."
The thefts were also condemned by Fife Council, who is responsible the cemetery's upkeep.
Liz Murphy, the council's bereavement service manager said: 'We are appalled that anyone would remove personal items from a grave and would advise anyone wishing to place mementoes of a personal and emotional value to be cautious and bear in mind that our cemeteries are open to the public at all times.
"Unfortunately we cannot monitor who is attending cemeteries at any given time.
"Should anyone be aware or suspicious of someone's behaviour we would ask them to contact the police right away."