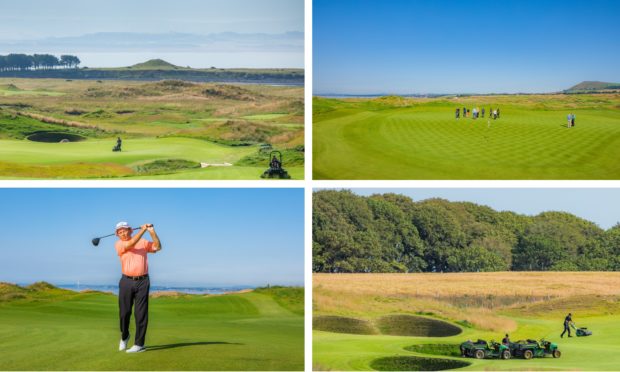 The list of golf's world-class links courses is about to expand.
By the time Dumbarnie Links, near Lower Largo, opens to the public on May 16, more than £16 million will have been spent turning relatively flat land by the sea into a challenging course to whet the appetites of golfers of all abilities.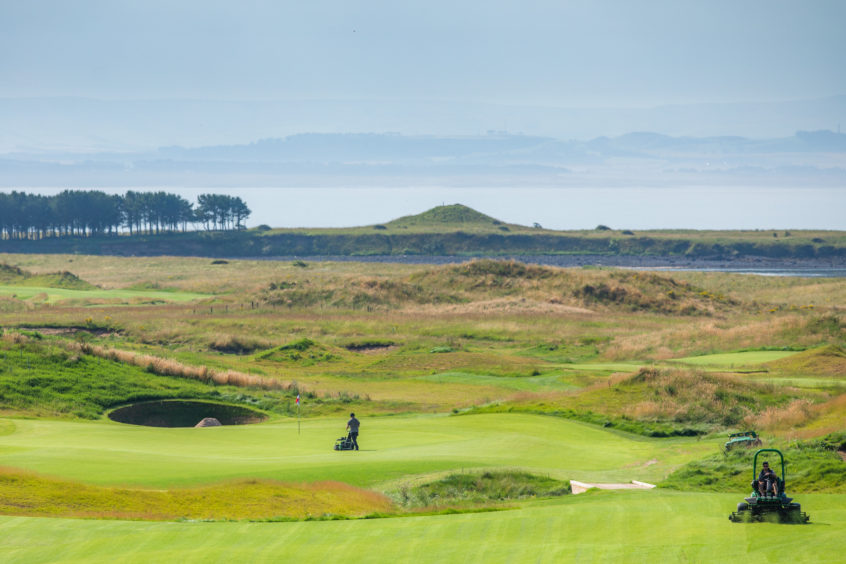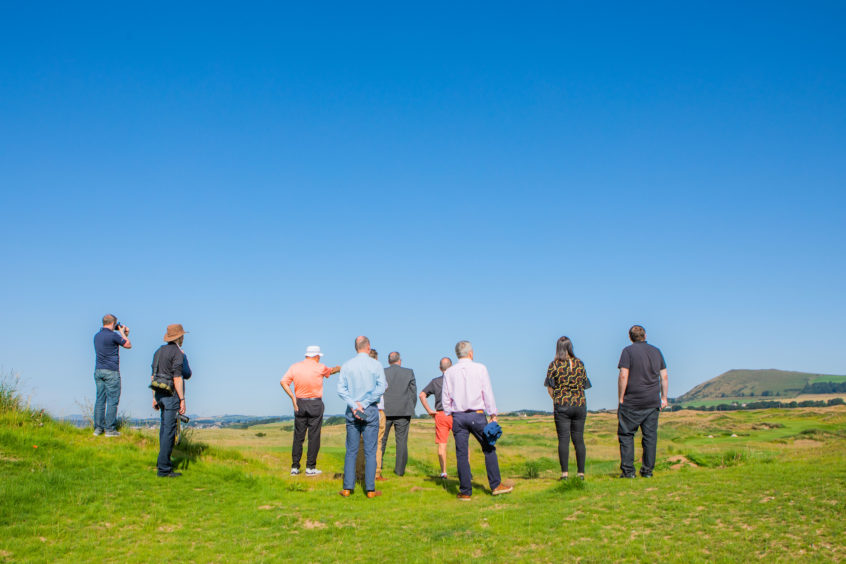 Experts are suggesting  the latest jewel added to Fife's golfing crown could play host to a high-profile tournament, giving a massive boost anticipated to the local economy.
The Courier has been given a sneak peek at the stunning new venue and former Ryder Cup player Clive Clark, who designed the course, believes Dumbarnie Links will be unlike any other links course in Scotland.
"We've already been taking bookings for May and it has already generated a lot of interest, so everyone is really excited," he said.
"I want people to enjoy this course and there is real risk and reward here.
"The straightest line can cause the most trouble, so golfers can take a longer route with wider fairways or cut around 40 or 50 yards off the hole. Some of the par 4s can be driven but to get on the green you have to take a chance.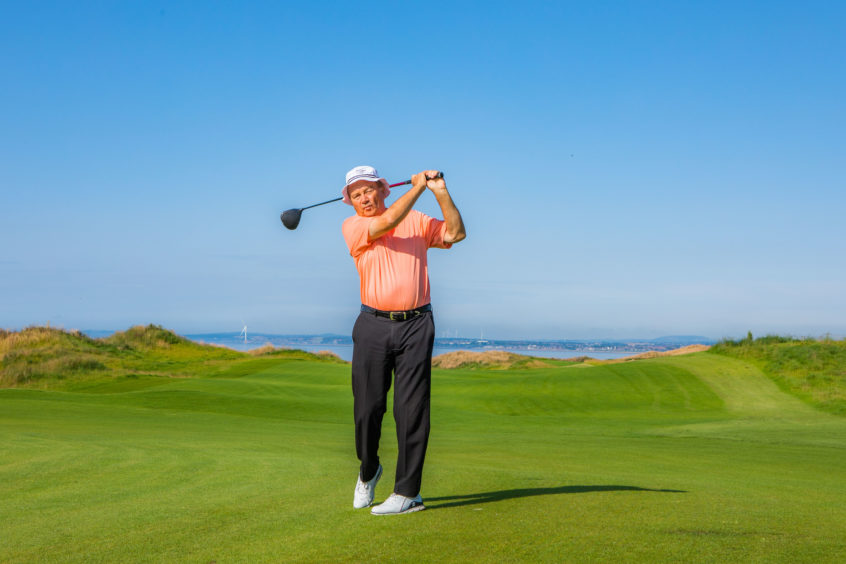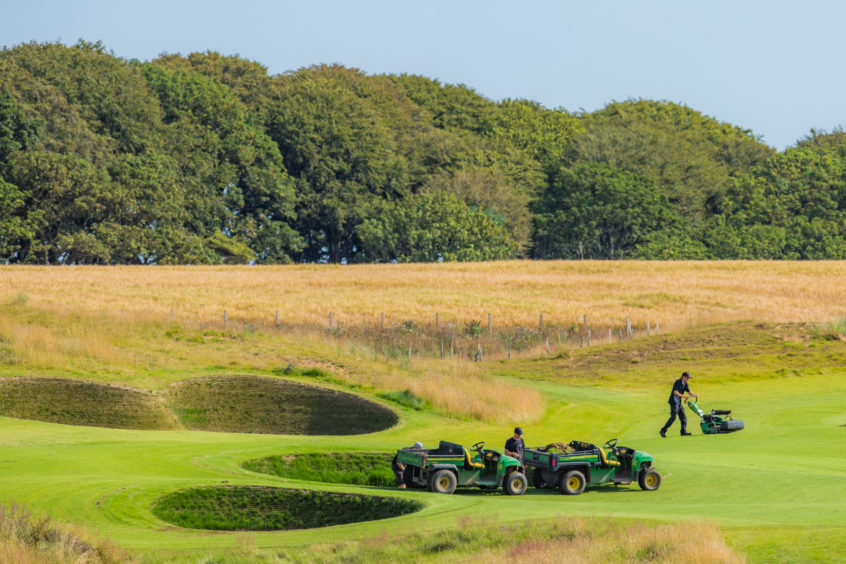 "We want to inspire golfers so for high handicappers, they have the belief that they can make par, for mid-handicappers they think they can make a birdie, and for low handicappers they think they can make eagle.
"If we did get a big tournament here then there's something to interest the professionals.
"When the big boys come, there's something to entertain them with the prevailing wind.
"It's like shopping at Harrods when there's a 50% discount – everyone enjoys it."
Construction started in May 2018 and the 18 holes were shaped in less than six months.
There were only two dunes on site when workers first set foot on the land but there are now in excess of 600 – just one indication of how huge a project this has been – but there's still much to be done, with work continuing on a glass-fronted clubhouse that will have panoramic views of the Firth of Forth.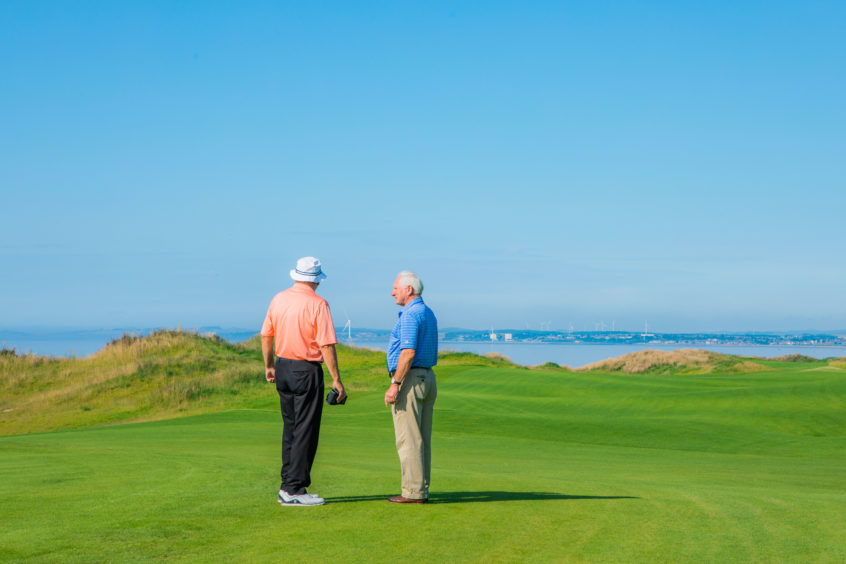 Finishing touches to the course will be done between now and its opening date, meaning it will have taken less than two years to finish.
Dumbarnie is following the model of Kingsbarns, meaning there is no membership.
Course consultant Malcolm Campbell, a Largo-based author and golf writer, believes Dumbarnie Links will complement the area's other courses.
He said: "I think it will benefit everyone – the local clubs, the local hotels, the accommodation providers and everything else.
"It's wonderful. I've been a golf writer for 40 years and this is the best new one I've seen, probably out of them all.
"It's a very playable golf course, the fairways are good and wide and people will have a good time. That's the most important thing.
"It's perfectly capable of holding a big tournament and I can see it being a Walker Cup venue or a Scottish Open venue – anything really.
"But that's not the immediate aim. We've got to get it settled down, move on from there and see what happens."