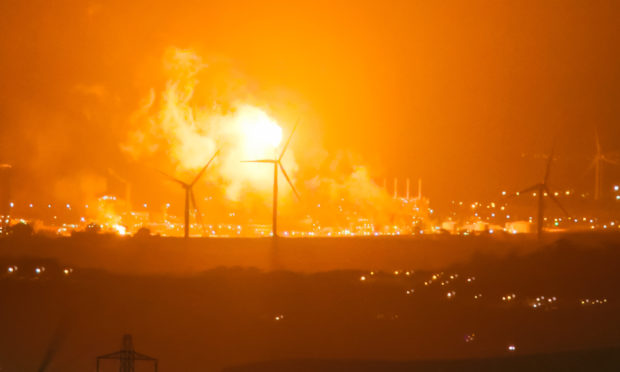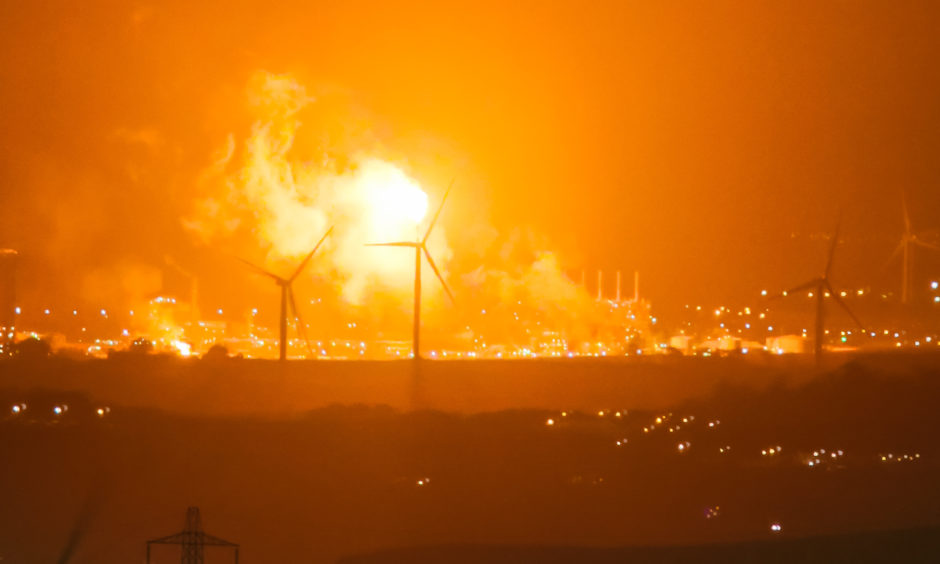 Shell has warned four weeks of occasional flaring may be necessary at its natural gas liquids plant at Mossmorran.
As a temporary shutdown of ExxonMobil's neighbouring Fife ethylene plant (FEP) continues, Shell says it is having to adjust its operations to keep processing.
The company's operation at Mossmorran is key to the supply of gas to the national grid for homes that use cooking gas as well as to gas-generated power plants that produce electricity across the UK.
It also supplies the propane gas distributed to off-grid users.
NGL plant manager Theresa Waddington said she expected short periods of elevated flaring which could be smoky.
The Scottish Environment Protection Agency (Sepa) said it was aware of the "unusual" situation.
Ms Waddington said the flow of gas to the plant from the North Sea had been reduced to allow Shell to stop the supply of ethane to FEP while it is not operating.
"Due to these unusual circumstances, there have been occasional, short periods of minutes of low volume flaring in the Fife NGL plant's elevated flare," she said.
"The Fife NGL ground flares have also been in use."
She added: "Looking ahead to the period during which FEP remains shut down…I expect this pattern to continue, regrettably, as we manage the situation.
"This means there are likely to be occasional short periods of flaring in the elevated flare stack on site.
"Due to the absence of steam from FEP, which would allow for clean combustion, this could be smoky for short periods."
Ms Waddington emphasised that the elevated flaring would not be continuous during the FEP shutdown period.
"We will prioritise the use of the Fife NGL ground flares, which are less visible than the elevated flare stacks, so as to minimise the impact on the community," she said.
"I apologise for any inconvenience or concern caused by this flaring.
"Please rest assured that there is no risk to the local community."
ExxonMobil announced on Thursday it was closing its controversial Mossmorran plant for four weeks to allow repairs to two boilers.
The announcement followed days of elevated flaring, which locals said was causing extreme noise, light pollution and vibrations.
Exxon has said it plans to eradicate the problem of flaring within five years but Sepa branded the timescale unacceptable and said it must act sooner.