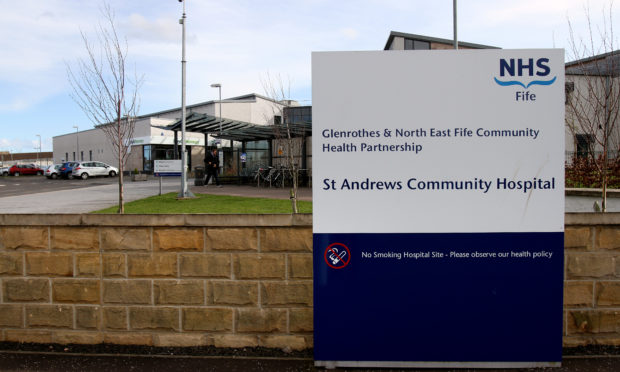 Health minister Jeane Freeman has pledged to investigate claims the GP out-of-hours service is St Andrews is being set up to fail.
Ms Freeman said she would be very disappointed if the campaigned-for solution to reinstate the service was now in jeopardy and promised to look at it "with some urgency".
The minister's comments follow concerns from north east Fife community councils that Fife Health and Social Care Partnership was dangerously watering down its proposals for the new out-of-hours centre.
While the partnership has insisted the model would be safe and sustainable, campaigners claimed nurses would be working extended periods with no GP support on site and that the unit would close two hours earlier than agreed on Saturdays.
North East Fife Liberal Democrat MSP Willie Rennie raised the concerns with Ms Freeman in the Scottish Parliament this week.
Responding, the minister said: "I would be very disappointed indeed if what seemed to me a genuine community-devised and community-led solution in terms of out-of-hours services in St Andrews was in any sense in jeopardy because relationships had broken down or for any other reason.
"I will certainly look at this with some urgency and ensure that members are informed of what I uncover and what steps I might take to resolve any difficulties that might exist."
Mr Rennie welcomed the minister's comments, which came more than a year after overnight GP provision was removed from St Andrews Hospital.
"We have worked hard with the staff at the Fife Health and Social Care Partnership developing an innovative and workable new service for the residents of north east Fife, which led to much progress in recent months," he said.
"But the relationship between the partnership and the local campaigning group seems to have broken down.
"They fear that the partnership is setting it up to fail.
"I'm therefore pleased to hear the health secretary will look into these issues as this much-anticipated service is invaluable to local communities."
The partnership said its board approved the new model for out-of-hours care in June following extensive consultation.
Interim director Nicky Connor said implementation was being undertaken with full involvement of staff and union representatives to ensure the model was safe and sustainable.