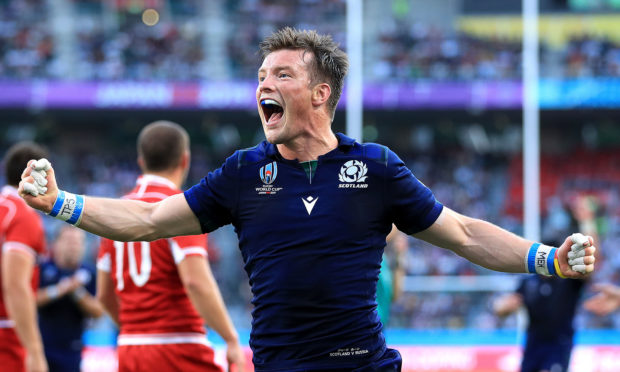 One Fife town was celebrating Scotland's emphatic Rugby World Cup win twice as hard on Wednesday morning thanks to the heroics of a local lad.
Family, friends, old teammates and former coaches were left ecstatic as Cupar's George Horne scored a hat-trick of tries in the national team's 61-0 win over Russia in Shizuoka, Japan.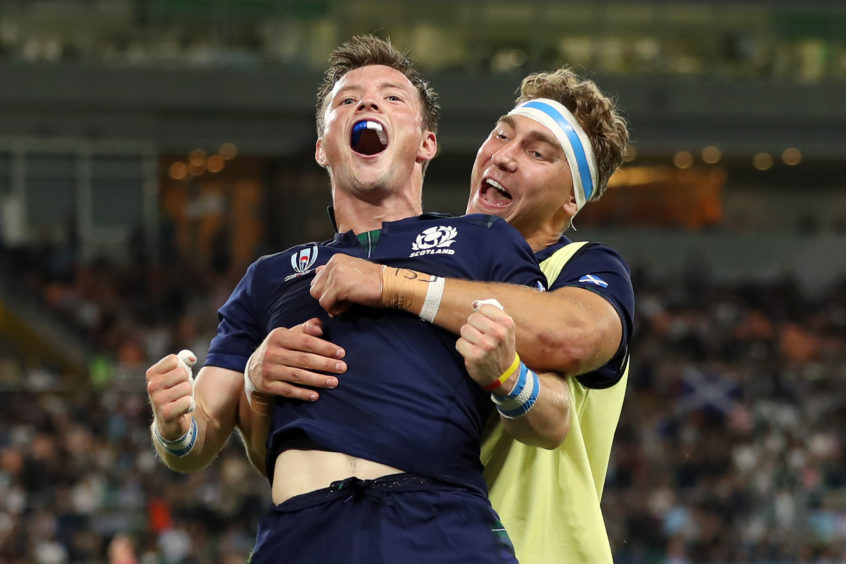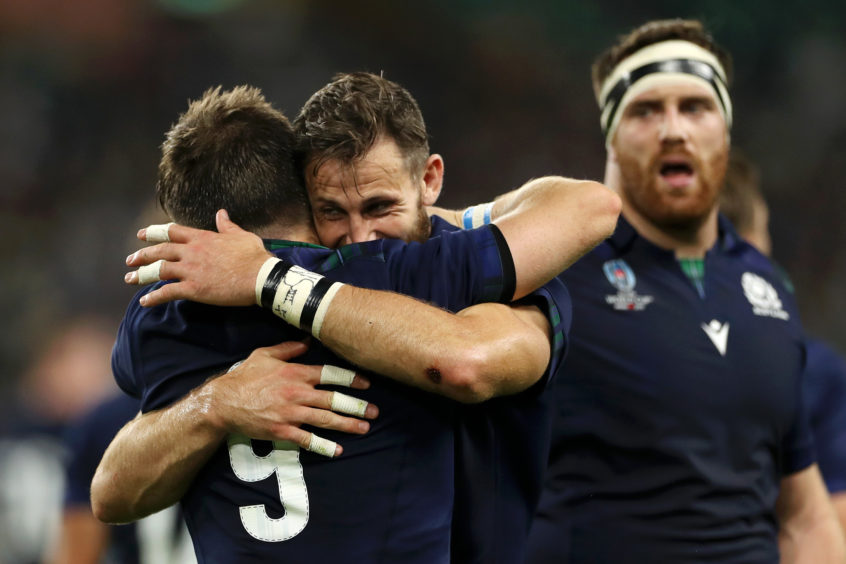 The 24-year-old is believed to be only the fifth Scot to grab a treble in a Rugby World Cup game, and the first scrum-half from the country to score three times in a single test match.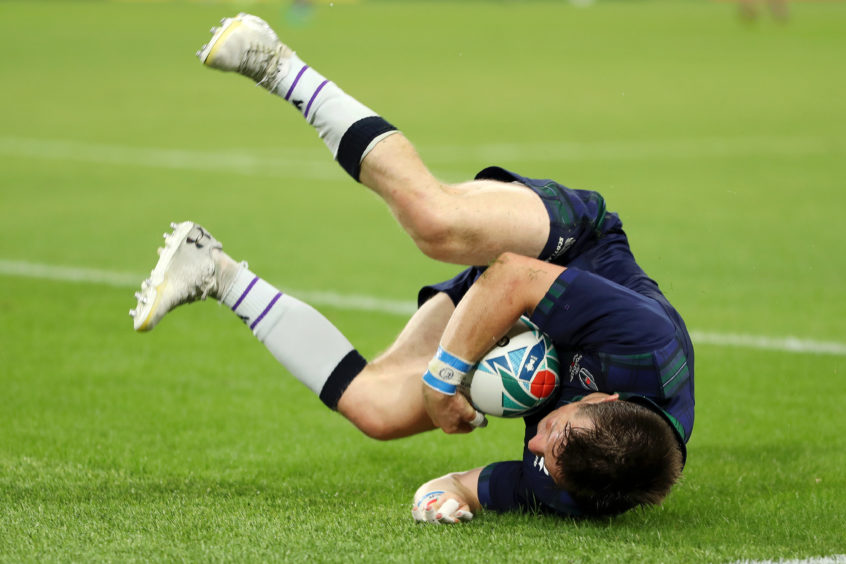 George, who took to the field alongside older brother Peter, put on an incredible display and was even denied a fourth try in the second half of the game after a pass from flanker Magnus Bradbury was deemed forward.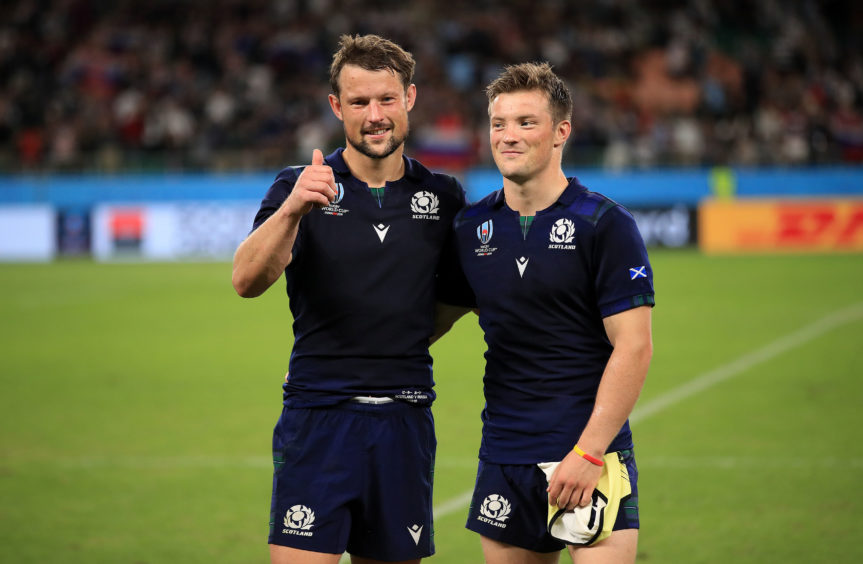 The Horne brothers, the sons of Garry and Hazel, hail from Cupar and started their rugby careers at Howe of Fife RFC. Both now play for Glasgow Warriors.
Scotland 61 Russia 0: Clinical Scots rout Russia to set up quarter-final decider
They were joined in the Scotland squad which faced Russia by fellow Fifer Jamie Ritchie, who played for both Madras and Howe in his youth, and by Zander Fagerson, a product of both Dundee High and Strathallan schools.
Both George and Jamie also attended Strathallan.
SCOTLAND THE BRAVE!! Magnificent @Scotlandteam – well done! #SCOvRUS #RugbyWorldCup #AsOne https://t.co/BLQjbfk11Z

— Nicola Sturgeon (@NicolaSturgeon) October 9, 2019
And the win left management at the Hornes' former club in Cupar "delighted".
Howe of Fife RFC club president Chris Reekie said: "We were all delighted to see George score a hat-trick and really he should have had a fourth.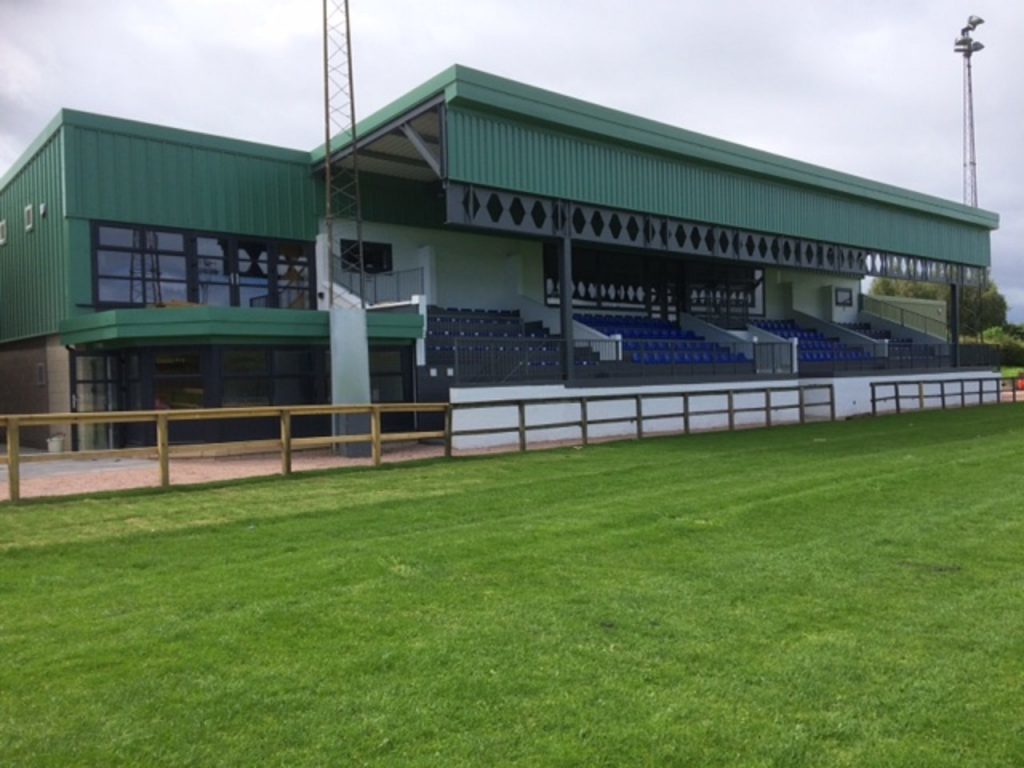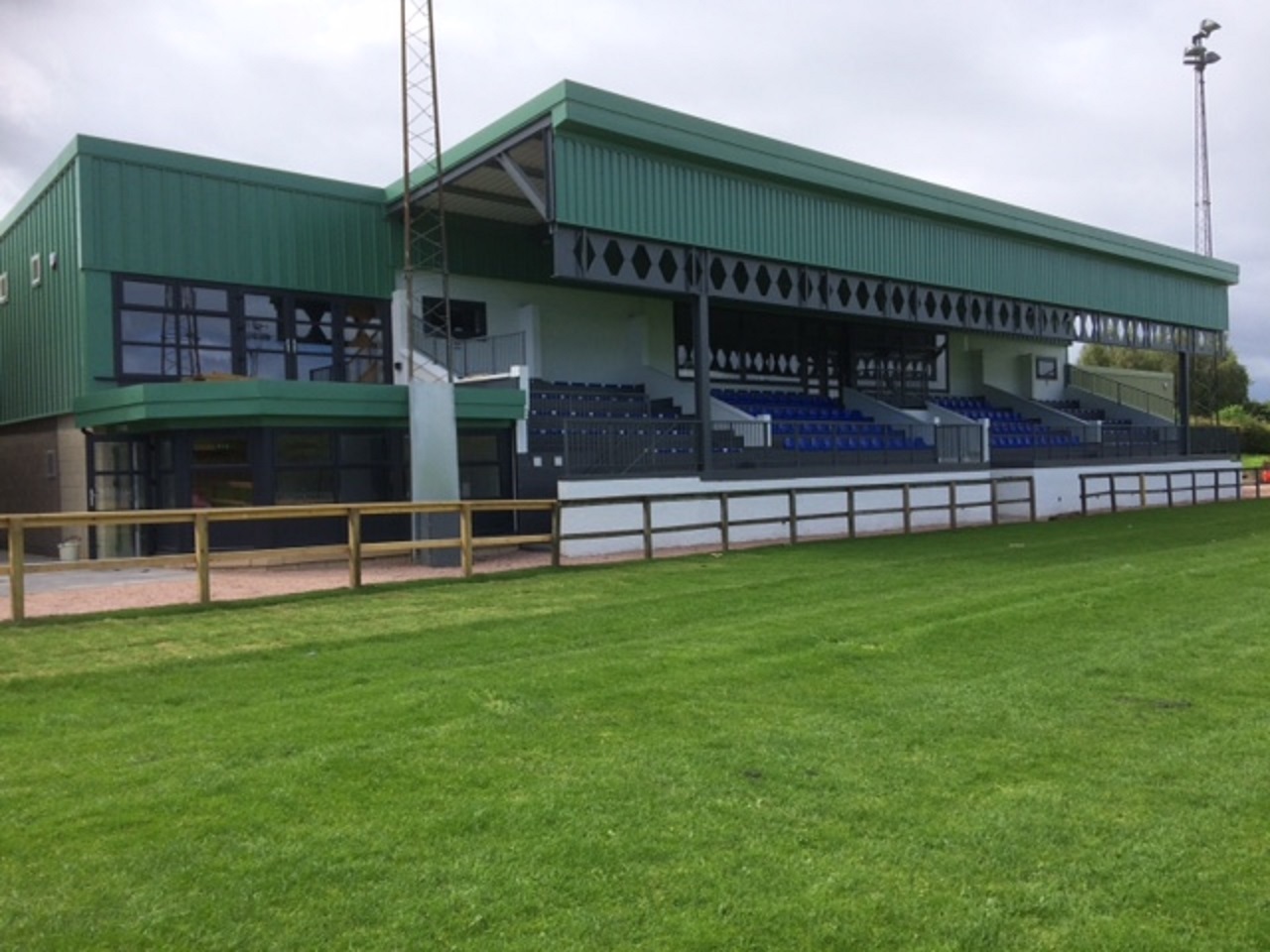 "I think he just epitomised the way that he plays in terms of support runs and plays.
"Garry and Hazel will be delighted to see them (Pete and George) starting like that. It was a great honour.
"Peter played well too and showed what he can do. Put him and Russell together, and with Duncan Taylor, Townsend will have an interesting decision to make.
"The defence in the first ten minutes set them up for the game, despite them (Russia) being big guys. We have all got to be looking to Sunday. Japan have been excellent and have huge capacity to win games."
Adam Hastings & George Horne have been on fire in the first-half scoring all of Scotland's points ???

Scotland lead Russia 21-0 at the break #RWC2019 pic.twitter.com/lmdjQ0ls58

— Glasgow Warriors (@GlasgowWarriors) October 9, 2019
He added: "We punch above our weight in terms of the quality of player that comes through the club, but like the whole of rugby we need more players. We see games being cancelled at regional level.
"We play to be better people. I think George and Peter both epitomise that. They are both great people."
Andy Henderson – head of rugby at Strathallan, and who coached George from his teen years – said: "He played at 10 when he was here. I knew he would probably have to go further in at nine. He was excellent.
"Watching the game we were just screaming our heads off especially when George was scoring.
"He is a ridiculously fit player. He's fast and strong and is a very clever player as well. It was such a shame Mr Barnes (referee Wayne Barnes) robbed him of his fourth try.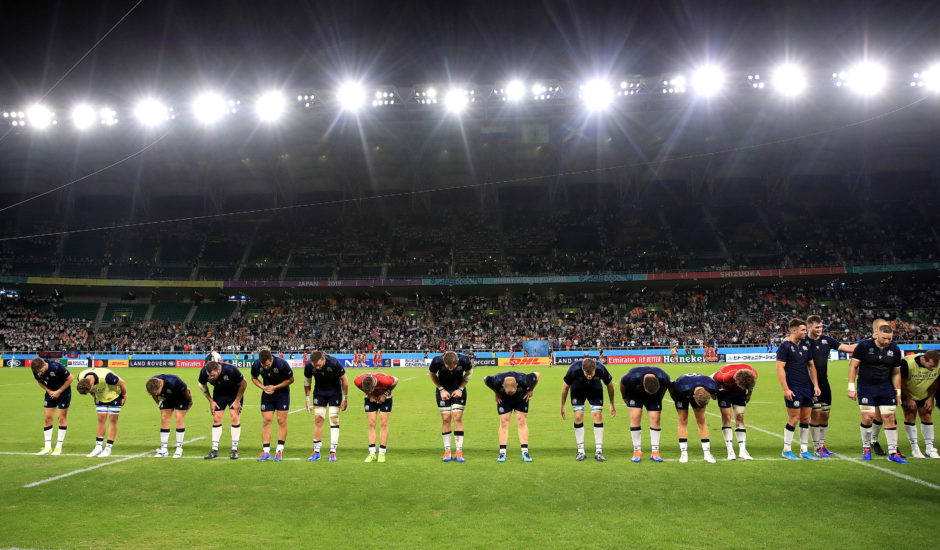 "It just shows the versatility of him. They just stuck him on the wing and Henry (Pyrgos) came into nine.
"Give him (George) a job and he'll just try his hardest. He went to the sevens, got into the pro game very quickly and established himself there. He's a great kid and a bit of a joker as well."
And Mr Henderson believes Gregor Townsend has a big decision to make ahead of Scotland's decisive showdown with Japan, arguing there is cause to start George ahead of scrum-half Greig Laidlaw.
He added: "He's done enough for a starting jersey against Japan, my answer would be yes. I think he deserves it. His time will come."
He said Strathallan is "massively proud" of all former pupils players who have made the Scotland Rugby World Cup squad, along with others now making names for themselves in the professional game.
Bruce Flockhart, Matt Fagerson and Cameron Fenton are also alumni of the Perthshire school.
Mr Henderson added: "Whatever they achieve I am massively proud of what they have managed to do."
Princess Anne was among those cheering on Scotland in Japan on Wednesday, with the win also getting the attention of First Minister Nicola Sturgeon.
The SNP leader tweeted: "Scotland the brave! Magnificent @Scotlandteam – well done!"
It comes as Scotland's Rugby World Cup campaign looked like it might be scuppered by Typhoon Hagibis, which is expected to batter the Tokyo-Yokohama area this weekend.