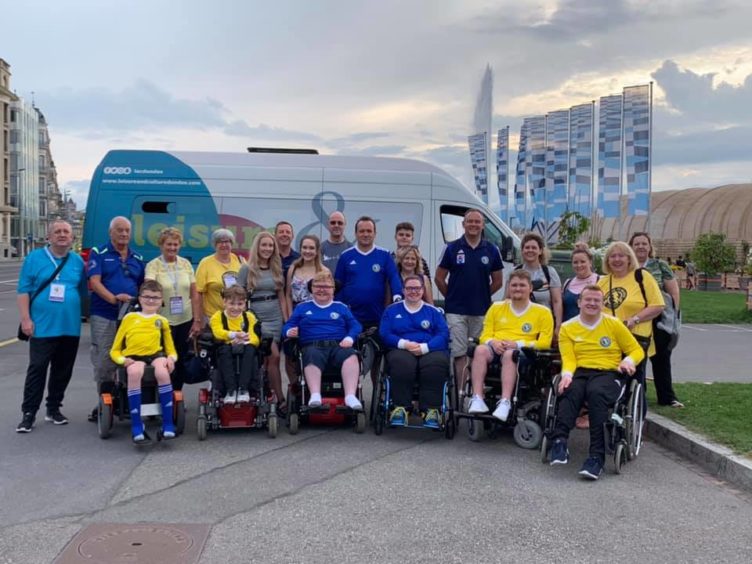 Pioneering powerchair footballers have returned to Tayside from the thrill of lining up against some of Europe's top clubs in a major international competition.
Tayside Dynamos became the first Scottish side to participate in the Geneva Cup over three tough days of competition in Switzerland.
The Scottish squad battled searing temperatures and red hot rivals on the field of play but have returned with a determination to be back among the big names of the growing sport.
Powerchair football involves two teams of four contesting halves of 20 minutes on a 30 metre by 18 metre court. It is the only team participation sport for electric wheelchair users and is played
Ryan Galloway, whose son Eythan captains the side, oversaw the logistical operation to get the players and their kit safely to and from the competition.
He said: "Overall the competition was a fantastic experience for us as a club.
"To be the first Scottish powerchair team to compete in Europe against some of the best clubs in Europe was amazing,.
"The Geneva Cup has a great reputation for its friendly and inclusive approach to competition and the organisers this year, Goals Beyond Grass, really did a great job with accommodation, transport and facilities."
Ryan said temperatures inside the sports halls hit almost 35 degrees but the Dynamos overcame that, and Swiss side Vevey, to record a 5-1 victory in their opening game.
They went ahead against eventual third place finishers St Etienne but lost 4-1 and then were beaten by the tournament's strongest full-time side, Chatenay.
A Scotland versus Germany play off for seventh place was lost only after penalties.
Ryan said: "The level of football was a joy to watch and we were outclassed, but learned so much.
"We finished in eighth place, however our players conducted themselves impeccably and we hope we put Scottish powerchair football on the European radar.
"We could not have done what we did without the support and generosity of many local people, businesses and organisations.
"As a club we are hoping to start a new beginners team in the coming weeks and would urge any local powerchair users who would like to try the sport to get in touch with us via Facebook or Twitter to get more details"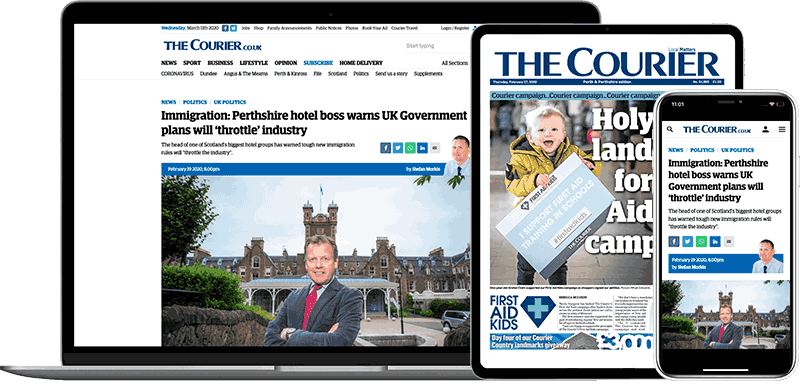 Help support quality local journalism … become a digital subscriber to The Courier
For as little as £5.99 a month you can access all of our content, including Premium articles.
Subscribe