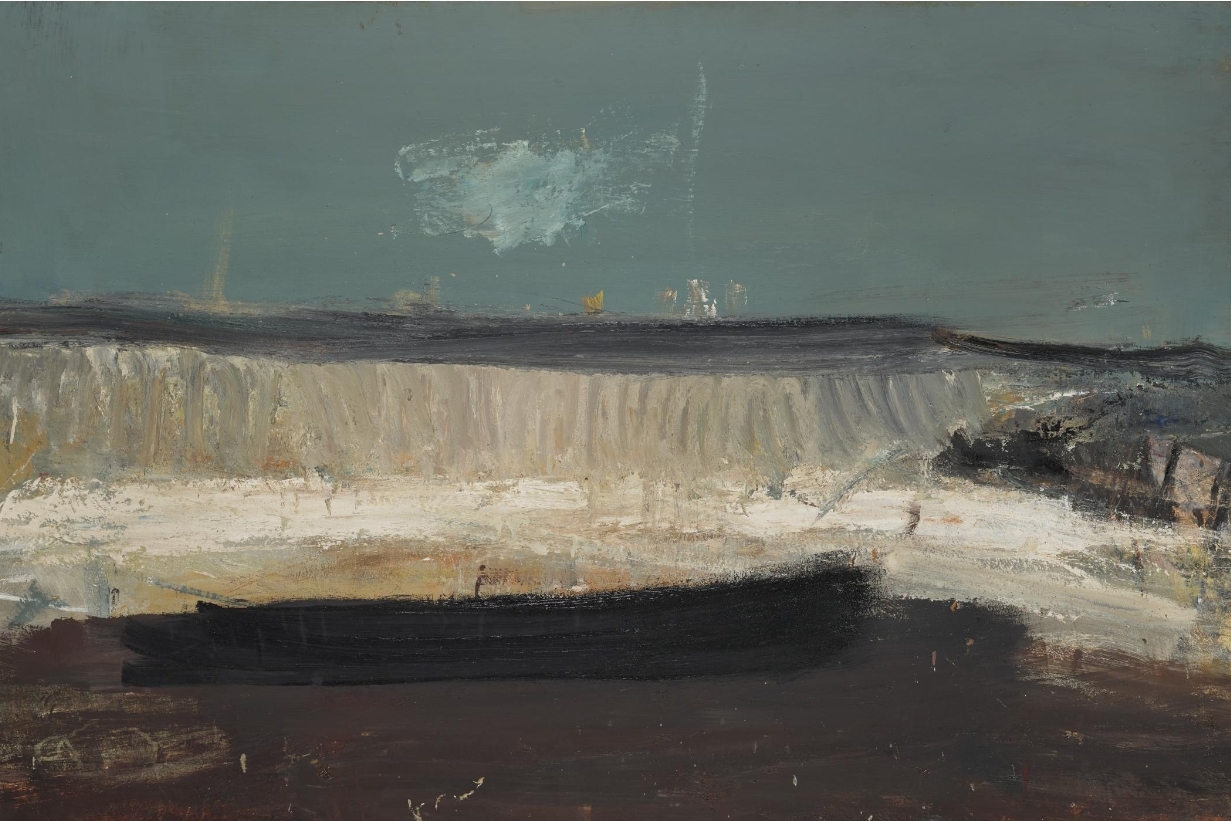 The community of Catterline has celebrated the life of Joan Eardley in a ceremony marking the famed Scots artist's connection to the coastal village where she made her home.
In an event described as a commemoration of "a very special person and a very special place", Eardley became the latest figure to be recognised with a Historic Environment Scotland plaque, following Cutty Sark designer Hercules Linton and sculptor Adam Christie.
Heritage enthusiasts hope the recognition will bring renewed appreciation of Eardley's work – from the portraits of Glasgow's street children, which forged her impressive reputation, to the landscapes of the north east coast where she spent the final years of a life cut tragically short by cancer.
Eardley's work was the subject of a 2017 exhibition at Edinburgh's National Gallery of Modern Art, whose curator Patrick Elliot was among the invited guests at a gathering on Friday.
The plaque is located on the wall of the village's Creel Inn, which boasts an Eardley original gifted to the village.
The heritage celebration also included youngsters from Catterline primary.
Mearns Heritage Services director Dave Ramsay said the children had played an important part in the plaque project.
"This project has covered the three dimensions of community, heritage and education," he said.
"The measure of connections is best evidenced by the generosity of the National Gallery by funding and inviting the whole of the primary school to the Edinburgh exhibition."
He said this would ensure their generation will "grow up with a sense of having contributed to their own rich heritage, and an uplift in awareness and civic pride through the international acknowledgement of the work of Joan Eardley, how she shaped Catterline, and how Catterline shaped her".
Kincardineshire Lord Lieutenant Carol Kinghorn said: "I firmly believe that this community is laying down yet another new chapter of history for future generations.
"We should be immensely proud in the Mearns and Kincardineshire that we have produced heritage initiatives which have reached the highest levels of recognition by Historic Environment Scotland, in gaining three commemorative plaques. "
Eardley enrolled in the Glasgow School of Art in 1940 and went on to exhibit in Italy before returning to focus her work on the city, particularly the tenements of the Townhead area.
In the late 1950s, while still living in Glasgow, she formed a love for Catterline and moved there permanently in 1961.
She was diagnosed with cancer and was cared for by friends in the village prior to her death in August 1963 at the age of just 42.
Her ashes were scattered on Catterline beach.