Snow Patrol to perform two shows in Dundee on the same day
Dundee music fans have received a welcome boost with the news that Snow Patrol are to perform a second intimate show at Fat Sam's next week.
Having already sold out their evening performance at the same venue on November 3, the band, which formed at Dundee University in 1994, have confirmed they will play a matinee show earlier the same day.
The shows are part of a UK tour, including Glasgow, to promote the release of their latest album Reworked, which hits stores on November 8.
Announcing the new show, which is in conjunction with Assai Records in Union Street, Dundee, shop manager Matthew Marra said he was delighted the band had accepted the invitation to perform the matinee show at Fat Sam's next Sunday.
"The band have always spoken of their connection and love for Dundee and it's great that more people will have a chance to see them.
"The last Dundee gigs for Assai were even more intimate, this time they'll be back on the big stage, so we can't wait.
"The show will be for Assai Records customers as part of an exclusive launch for their new album, Reworked," he added.
Mr Marra was, however, disappointed to confirm that the Michael Kiwanuka album launch Assai had organised at Fat Sam's this Sunday has had to be cancelled.
It is a big disappointment for fans as Kiwanuka is one of the most lauded acts around, having just won Best Live Act at the Q Awards last week.
His third album, Kiwanuka, is released today on Polydor Records.
A statement from the artist's management on Twitter said: "Due to scheduling problems Michael's intimate release show in Dundee with @Assai_UK is cancelled.
"All fans will receive an exclusive signed print and tickets are still available for the Edinburgh show on 28th.
"Apologies for any inconvenience caused."
Fans who bought tickets for the Dundee performance have already been informed.
VIDEO: More 'big bands' could come to Dundee for intimate acoustic shows after Snow Patrol wow city fans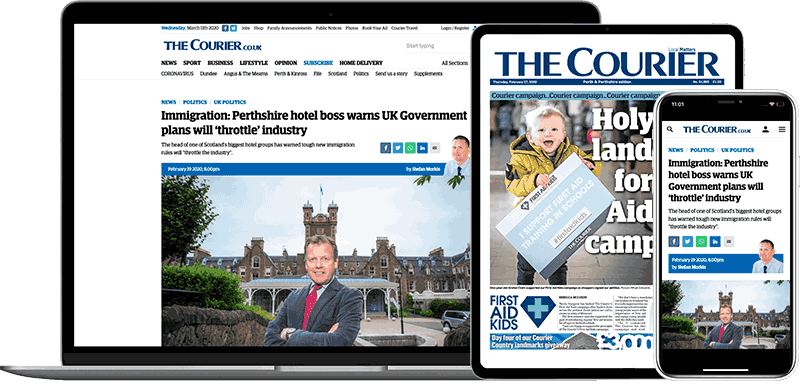 Help support quality local journalism … become a digital subscriber to The Courier
For as little as £5.99 a month you can access all of our content, including Premium articles.
Subscribe