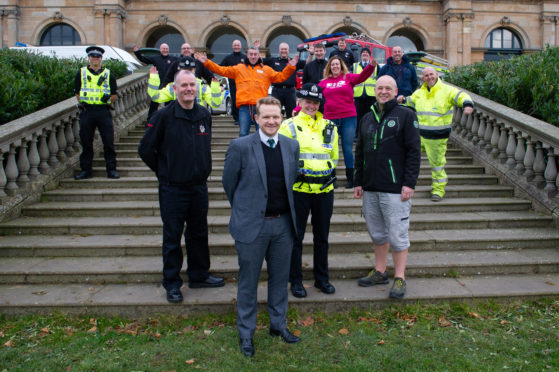 Preparations are under way for Guy Fawkes Night, as fireworks are set to light up the sky across Tayside and Fife.
Residents have been warned of the dangers associated with unsupervised fireworks, and are instead urged to attend a community display.
There is expected to be at least 10 organised displays across Tayside and Fife to celebrate Guy Fawkes Night on November 5.
Dundee City Council's organised displays will be held at Baxter and Lochee Parks on November 5.
The displays prove popular with residents each year, with more than 20,000 spectators expected to flock to each of the events.
It kick-off at 7pm, while the Tay FM roadshow begins with live acts on stage from 6pm, and the bonfire will be lit at both parts at 6.15pm.
Convener of the Community Safety and Public Protection, Councillor Kevin Cordell, said: "Everyone should join us at these fantastic bonfire displays, not only are they enjoyable, they keep our community safe.
"November 5 can be one of the busiest nights for the emergency services.
"We want to raise awareness of the risks and dangers associated with unsupervised fireworks and highlight the importance of coming along to our safe displays."
---

---
​
Due to safety concerns, people are prohibited from taking their own fireworks, sparklers or Chinese lanterns to the displays.
Organisers have announced a Disney theme after consulting with residents.
There will be no parking available on site or in the streets surrounding the parks, so those attending are advised to use public transport.
Meanwhile, celebrations kick off earlier across the rest of Courier Country.
More than a dozen displays are set to take place in Fife over the next week or so.
Two will be happening this evening, with the Bow Butts in Ceres playing host to a fireworks display organised by Ceres and District Community Council.
A bonfire and fireworks display will be held at Crossford's King George V Park. Both events kick-off at 6.30pm.
In Angus, 7,000 people prepare to enjoy Arbroath's show at RM Condor.
It will begin at 6.30pm on Saturday with a non-stop half hour display of pyrotechnics.
Saturday evening also sees displays in Montrose, Arbroath, Kirriemuir and Carnoustie.
Fireworks are set for Perthshire from Saturday evening, with a bonfire and displays at Laggan Park in Comrie and Davie Park Place in Blairgowrie.
More events will take place over the weekend before a pause on Monday ahead of the big night on Tuesday.
There will be a further two displays in Fife on November 8 before the season is rounded off on Monday November 11 at Perth's South Inch.
A map showing organised events across Courier Country is available at thecourier.co.uk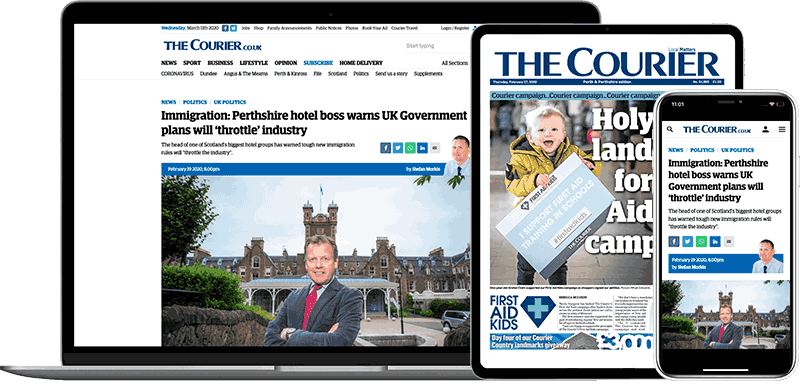 Help support quality local journalism … become a digital subscriber to The Courier
For as little as £5.99 a month you can access all of our content, including Premium articles.
Subscribe