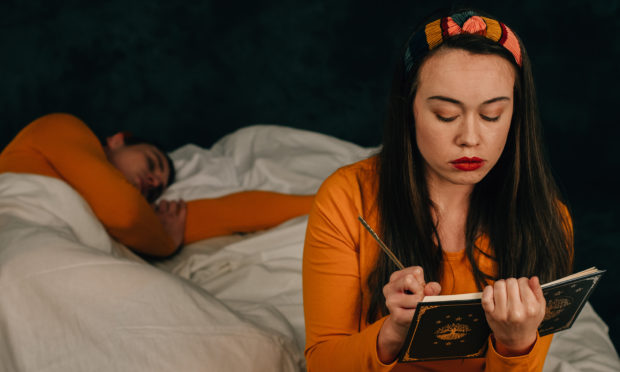 A Dundee actress who experienced "stifling lack of self-belief burdened by anxiety and depression" while growing up has helped create a music video and single in aid of a city mental health charity.
Ailsa Lonsdale, who studied at The Space, Dundee College from 2008 to 2010, has created the single 'Poem for a Demon' and a coinciding art film that aims to raise funds for local Dundee charity Art Angel.
Artistically, the collaboration with newly established DJL productions and media composer Christopher Belsey, is a "visual and verbal encapsulation of how it feels to carry the weight of mental illness in everyday life."
"I actually wrote the song over two years ago, just as therapeutic necessity at the time," said Ailsa, who said participants were solely inspired by their own experiences, the experiences of those close to them and observing the work of Art Angel.
"However, it was only this year I decided to bring it to the forefront of a charity project.
"In terms of picking the right charity, as a professional performer having done my fair share of formal networking, I had always wondered if there was a more relaxed environment in which artists with social struggles can connect without fear of judgement nor having "something to prove".
"Low and behold, it was actually my mum that told me about Art Angel and their fantastic purpose in enhancing the lives of those with mental health complexities by means of art and creativity.
"How I wish I could've known about this community when I was growing up, as my stifling lack of self-belief – burdened furthermore by anxiety and depression – was always my biggest obstacle in both my personal and professional life."
The highly abstract and visually led piece is based on a number of key terms such as "demon", "broken china doll" and "sleep paralysis".
It explores how creative people "need" to create, and while its creators didn't necessarily aim to film a music video as such – it's more of an art film to music – viewers can interpret it "however they wish".
Director David McCarrison said: "When Ailsa approached me to direct this video, I saw it as a great opportunity to gain practical experience.
"It's easy to feel intimated when such a project comes your way, and anxiety is something I've had to deal with for years. Directing is what I want to do, but my anxiety has always held me back.
"But I'm also lucky that Ailsa came to the project knowing what she wanted. The main inspiration was the distinct style of Kate Bush.
"But I was given freedom artistically, to inject my own ideas into the video.
"I took bits and pieces from Paul Thomas Anderson's "Anima" music video/art film for Thom Yorke. Also R.E.M's "Losing my Religion", and abstract surreal paintings."
As well as director David McCarrison, the cast and crew comprise Liam Muir (cinematographer); James Robertson (editor) with featured physical theatre performers Isela Hamilton, Alan Goldie Cairncross and Ailsa Lonsdale. Lyrics are by Y'Elsé, music is by Y'Elsé and Christopher Belsey with face paint by Forever Young MUA and Chloe K MUA and photos by Jennifer Middleton.
*
The single is available to download via https://yelse.bandcamp.com/ or, if viewers don't fancy purchasing the track, they can donate directly to Art Angel via https://localgiving.org/charity/art-angel/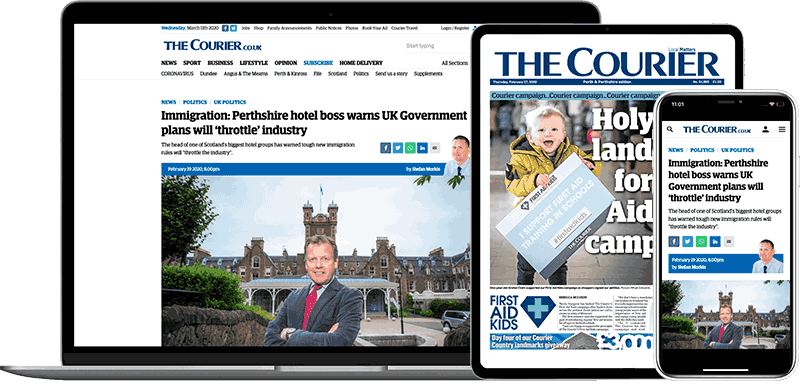 Help support quality local journalism … become a digital subscriber to The Courier
For as little as £5.99 a month you can access all of our content, including Premium articles.
Subscribe