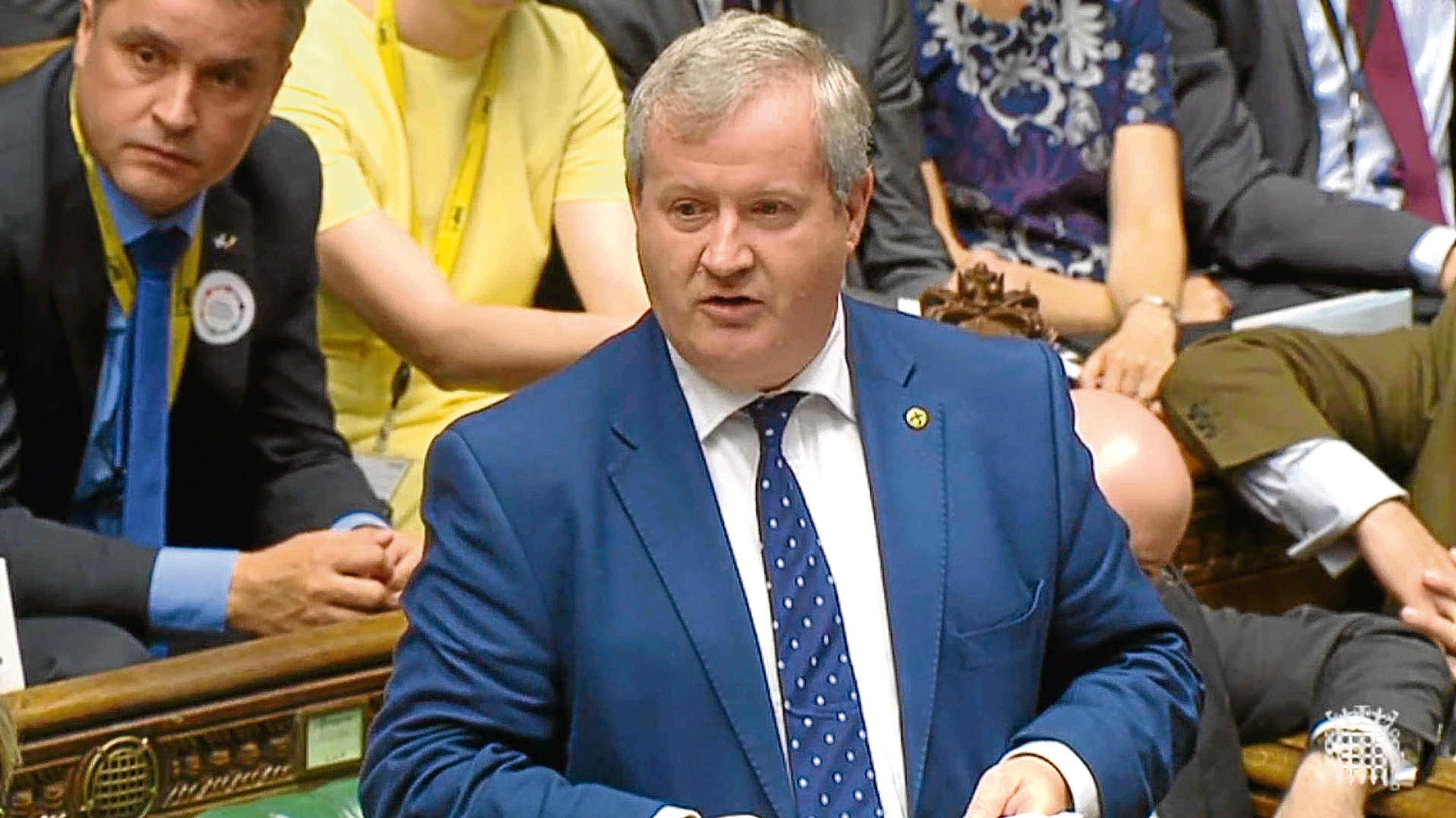 The SNP is now the only "real opposition" to the Tories at Westminster, Ian Blackford has claimed.
The Ross, Skye and Lochaber MP said the party would provide the "strong, united and focused opposition the country needs" after Labour and the Liberal Democrats were left reeling by a disastrous set of election results.
Mr Blackford, who yesterday welcomed 12 new MPs to the SNP fold at an event outside the gates of Parliament, revealed the Scottish Government would send a letter to Boris Johnson requesting the power to hold a second independence referendum "in the coming days".
Pressed on what the SNP would do if the prime minister rejected the demand, the SNP Westminster leader did not rule out court action.
"Look, we'll wait and see", he said.
"There is a letter, going from the Scottish Government, that will contain robust arguments, we will take things from there.
"The point is that Boris Johnson has to respect democracy and has to respect to the Scottish Government.
"He stood specifically in Scotland on a ticket to say no to Indyref2 and he lost, the SNP won the election.
"Let's take it step by step, but we will win this argument, let there be no misunderstanding about this."
Mr Blackford did, however, rule out a suggestion by Western Isles MP Angus MacNeil that SNP MPs should resign their seats in protest if permission for a Section 30 order is rejected.
Mr MacNeil believes forcing by-elections across Scotland could be a "plan B" route to establishing a mandate for independence.
Meanwhile, Downing Street has confirmed US President Donald Trump has spoken to Boris Johnson to congratulate him on his general election victory.
A No 10 spokesman said in the course of the telephone call, the two leaders discussed their wish to secure an "ambitious" free trade agreement once Britain has left the EU.
"The prime minister spoke with President Trump, who congratulated him on the result of the general election," the spokesman said.
"They discussed the huge importance of the relationship between the UK and US, and looked forward to continued close co-operation on issues such as security and trade, including the negotiation of an ambitious free trade agreement."
Mr Johnson has signed off on a parliamentary report into alleged Russian interference in the UK democratic process.
The prime minister cleared the Commons Intelligence and Security Committee report, meaning it can be published once the committee re-forms after Parliament has returned.
It follows fierce criticism over the government's refusal to publish it ahead of the general election.
Mr Johnson's official spokesman told a Westminster briefing the prime minister is "content publication would not prejudice the functions of those bodies that safeguard our national security".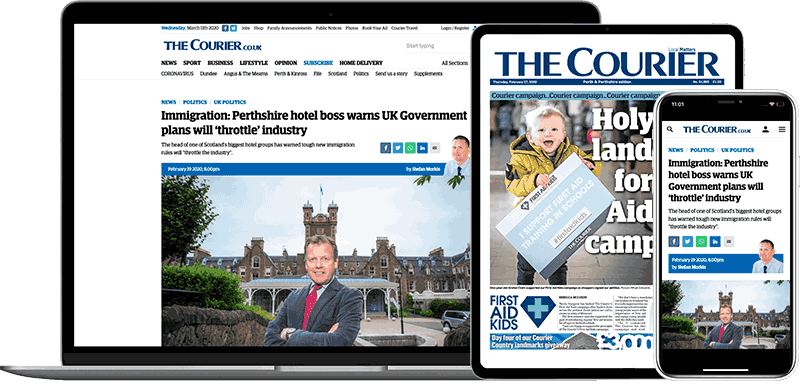 Help support quality local journalism … become a digital subscriber to The Courier
For as little as £5.99 a month you can access all of our content, including Premium articles.
Subscribe