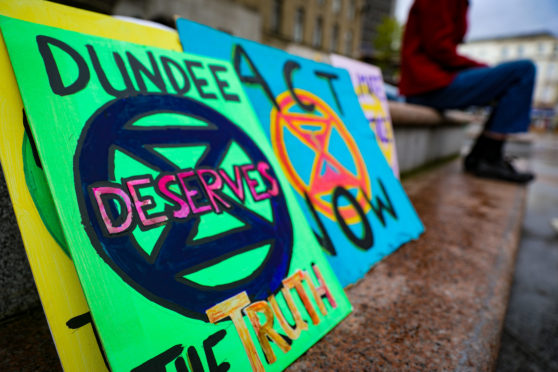 Extinction Rebellion has warned more demonstrations against the fossil fuel industry are planned for Scotland in the next two weeks.
The announcement comes after the group took responsibility for a protest on an oil rig berthed at the Port of Dundee on Monday afternoon.
Seven people appeared at Dundee Sheriff Court on Tuesday in connection with the incident.
Seven people banned from oil vessels in Scotland after Extinction Rebellion protest at Dundee rig
The environmental group has issued a series of demands to the Scottish and UK governments, dubbed the Rig Rebellion 2.0, in an effort to demonstrate the seriousness of the climate crisis.
Activists are urging politicians to tell the truth about the impact of fossil fuels on the climate crisis and urging them to decommission fossil fuel infrastructure.
A further demand calls for a legally binding citizens assembly to put decision-making into the people's hands.
Following the Dundee incident, Extinction Rebellion warned: "This is just the beginning of Rig Rebellion 2.0, Extinction Rebellion Scotland's series of actions focusing on the fossil fuel industry and its driving role in the climate crisis. Actions are planned across Scotland for the next fortnight.
"Driven by the urgency of the climate and ecological emergency, these rig rebel activists were willing to put their safety and their bodies physically on the line to halt the extraction of fossil fuels."
Protesters gathered at Dundee Sheriff Court yesterday.
Simon Binks, from north East Fife, said Extinction Rebellion was taking "bold actions" to spread awareness of the climate crisis.
The 48-year-old said: "You can see the oil rig right to the fore of the city and the whole of north east Scotland is home to the oil industry.
"It is all about raising awareness of the issue and how serious things are."
Emergency services were called to the port on Monday afternoon after an incident at an oil rig berthed at the dock.
Shell, which will take control of the rig later this month, said: "The heightened awareness of climate change that we have seen over recent months is a good thing. As a company, we agree that urgent action is needed.
"What will really accelerate change is effective policy, investment in technology innovation and deployment, and changing customer behaviour.
"As we move to a low-carbon future, we are committed to playing our part, by addressing our own emissions and helping customers to reduce theirs – because we all have a role to play."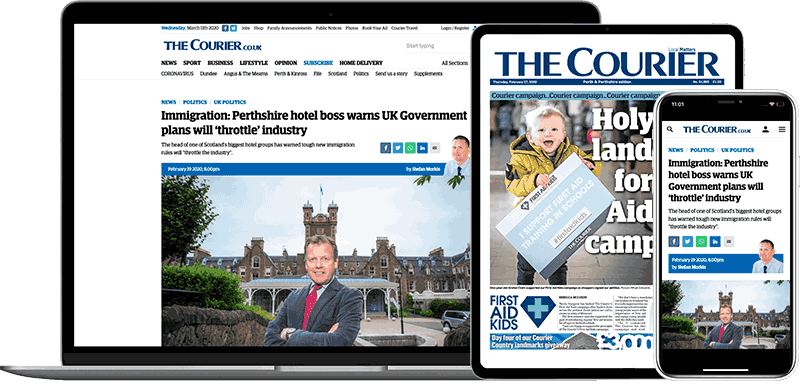 Help support quality local journalism … become a digital subscriber to The Courier
For as little as £5.99 a month you can access all of our content, including Premium articles.
Subscribe