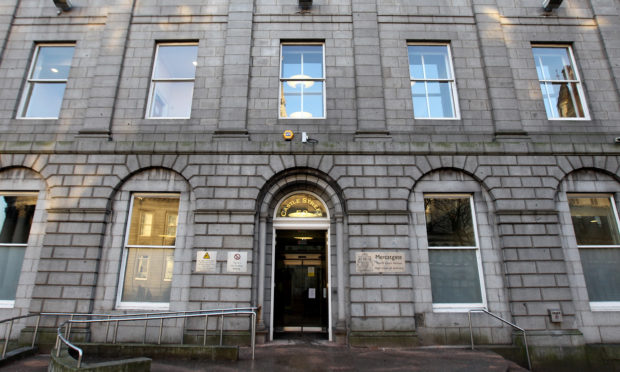 A man has admitted endangering the life of another by stabbing him in the face after "losing his temper" during a dispute over photographs on a mobile phone.
Liam Holburn, 26, was charged with the attempted murder of Andrejs Sokolovs, but on the second day of a trial at the High Court in Aberdeen a guilty plea to a lesser charge was accepted by the Crown.
The altercation happened in a flat in Dee Gardens, Dundee, on April 29 after Holburn's then-girlfriend Samantha King, had gone shopping for a mobile phone with neighbour Andrejs Sokolovs.
Upon their return, an argument erupted between Holburn and Ms King. Mr Sokolovs had previously told the court he intervened to calm things down but Holburn produced a knife and stabbed him seven times to the head and body.
One stab pierced his cheek and cut his tongue and another puncture above the right lung nearly killed him.
Mr Sokolovs was permanently disfigured as a result of the attack.
A guilty plea to the charge of being in Dee Gardens, contrary to bail orders and a not guilty plea to being in Dee Gardens, South Road and elsewhere in Dundee in the possession of a knife were also accepted.
Advocate Depute Blair Speed admitted yesterday the reliability of Mr Sokolovs was called into question after he denied having an "inappropriate" photo of Ms King on his phone.
Ms King seemed to contradict this, saying Mr Sokolovs did have a photo of her that she suspected he took from social media.
Mr Speed also accepted because Mr Sokolovs had later returned to the flat to retrieve his phone, which he lost during the brawl, this suggested he was not seriously frightened by the fight or his injuries, for which he later attended Ninewells for treatment.
Matt Jackson QC, defending Holburn, said: "He never denied behaving in the way he did and in effect losing his temper while in possession of a knife.
"Liam knows there will be a lengthy sentence."
Mr Jackson also stressed the view of Holburn that Mr Sokolovs that produced the knife and Holburn sustained injuries to his hand defending himself and retrieving the weapon from Mr Sokolovs.
Mr Sokolovs rejected this scenario when it was put to him during the first day of the trial.
The court heard Holburn has a number of previous convictions for dishonesty, being in possession of a knife and breaching bail. He has previously served an eight month prison sentence.
Lord Kinclaven ordered social work reports to be prepared ahead of sentencing at Edinburgh High Court on February 10.
Holburn, a prisoner in Perth, was remanded in custody.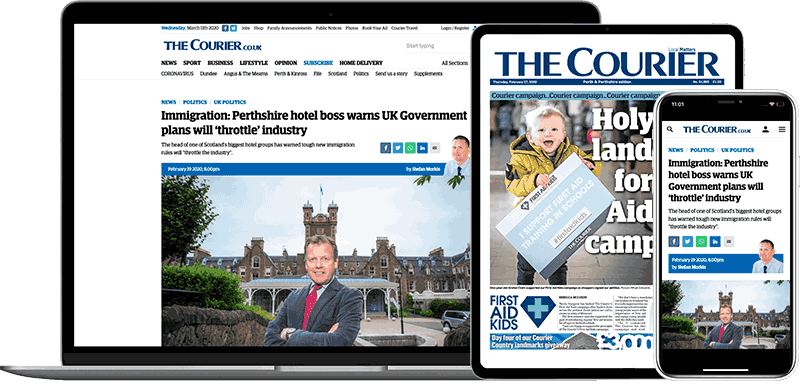 Help support quality local journalism … become a digital subscriber to The Courier
For as little as £5.99 a month you can access all of our content, including Premium articles.
Subscribe