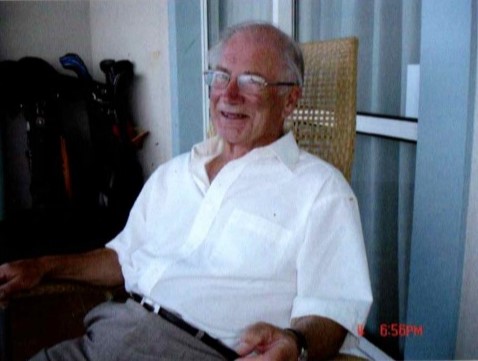 Accountant Alan Clark, popularly known for his time at timber merchants firm Bell and Sime, has died at the age of 88.
Born on April 13 1932, Mr Clark attended Dundee High School before taking up an apprenticeship with Henderson and Logie in Dundee, where he graduated as a chartered accountant.
He was a keen sportsman and carried his love of rugby into his adult life. His love of cars and motorbikes were brought to the fore in these early years when he often attended rally car events.
Mr Clark was dispatched to Ghana as part of his national service, where he made many lifelong friends.
On his return, he started his first appointment in a boiled sweets firm. Despite leaving the firm shortly after, his love of peppermints would last a life time.
He then went on to work at Bell and Sime timber merchants, where he quickly made his mark and rose to become a director.
He continued this role until 1984, when the firm was taken over and Alan moved on to work in Aberdeen for 10 years.
Mr Clark was a devoted family man and celebrated almost 60 years of marriage with his wife Sally, who he met at a tennis club.
They married in 1963 and built their first home in Auchterhouse, where they raised their three children, Gillian, Simon and Judith.
He was also a very religious man and regularly attended Auchterhouse Church, where he became and elder in 1964.
During his retirement, he enjoyed his love of vintage cars and motorcycles and regularly travelled to visit his daughter Gillian and grandchildren, who live in Canada.
In 2011, Mr Clark was diagnosed with Alzheimer's disease but he continued to enjoy the outdoors with his family and friends.
He was admitted to South Grange Nursing Home in January 2018, where he was cared for and loved by all of the staff.
He passed away on April 13 and is survived by his wife Sally, three children and five grandchildren.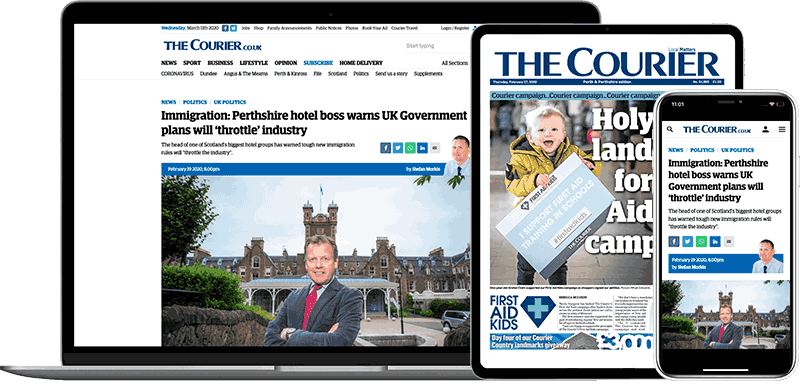 Help support quality local journalism … become a digital subscriber to The Courier
For as little as £5.99 a month you can access all of our content, including Premium articles.
Subscribe