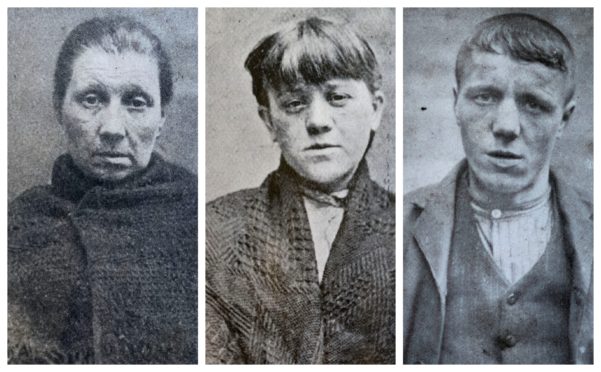 They were the miscreants and drunkards whose pictures were circulated around Dundee's bars, warning publicans of their unruly behaviour.
The more than 40 faces will have become familiar to those charged with keeping public order in the city.
Placed together in a handy book, the mugshots and charge sheets of the individuals showed who was banned from bars in the early 20th century.
A total of 35 women and six men appear in the notices.
Published in 1905, each page depicts those convicted under the Inebriates Act of 1898 three times in a 12-month period.
The Known Inebriates Book was circulated around the city's bars, and landlords could be fined up to £20 for serving those depicted.
The rare collection is now to go up for auction.
Each page, along with a copy of the City and Royal Burgh of Dundee Licensing (Scotland) Act 1903, describes an offender with name, address, employment and distinguishing marks and two mugshots.
The document came from the bar of CJ Strachan in Dundee's Small's Wynd. Run by the same family since 1853 it was demolished in 1957 to make way for a Dundee University campus expansion.
It goes under the hammer at Curr & Dewar's Dundee saleroom on Tuesday.
Auctioneer Steven Dewar said: "It's a fascinating snapshot of the time, these are all hard-working people living in a hard time. The large number of women who worked in the thriving jute mills of Dundee perhaps explains the number of women in the mugshots.
"Female employment being higher than male employment meant they earned the money and led the city to be known as she town".
Steven added: " I have only had one other copy of the book before and it sold for £1,500 a few years ago".
Singer-songwriter Michael Marra immortalised the women in the Inebriates Book with his song Muggy Shaw.
Muggy, a fictional character, was born after Michael was shown a copy of the documents and he amalgamated them into the character who was banned from all the pubs in Dundee.
Woman appeared in court for 90th time at 43
Number 24 on the register was Margaret Devannah, who was only 16 years of age.
After she was found guilty of "behaving while drunk in a riotous or disorderly manner", Bailie Doig said it was "the most lamentable case that had come before the court. She was little more than a child".
She was fined £2 with the alternative of 30 days in prison.
In 1933, at the age of 43, she appeared before the Police Court in Dundee for the 90th time, charged with being drunk and incapable.
She died in the poor house, aged 46.
Number one was Harriet Croll, 44, a mill worker from Fife living in Brown Street, Dundee.
She is described as pock-pitted, with a wart under her left eye and the little finger of her right hand being deformed at the first joint.
She too had a string of criminal convictions.
However, she was also a victim, suffering an assault in 1890 by a John Brown, who was convicted of "having brutally kicked and ill-used" her.
Despite her chaotic life Harriet lived to a reasonable age, for the time, of 70.
A particularly shocking entry on the register was for Adelina Scott, 26, who, in May 1905, received her latest conviction of being "Drunk while having charge of her daughter Georgina, aged 10 months".
Men on the list of miscreants include 21-year-old John Reynolds who, among his distinguishing marks, had tattoos of a yacht, crown and bracelet on his right arm and a heart, Union Jack and crossed flags on his left arm.
In 1905 he was sentenced to a £2 fine or 30 days in prison.
Bailie Martin said of John Reynolds "he had been giving himself up to the drink, but something would require to be done to make him an abstainer".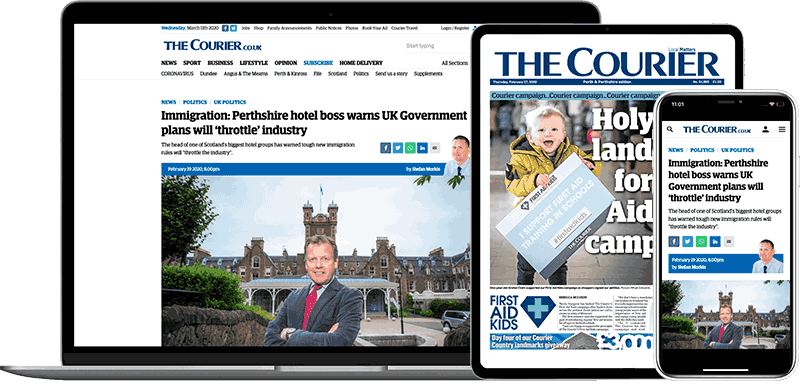 Help support quality local journalism … become a digital subscriber to The Courier
For as little as £5.99 a month you can access all of our content, including Premium articles.
Subscribe