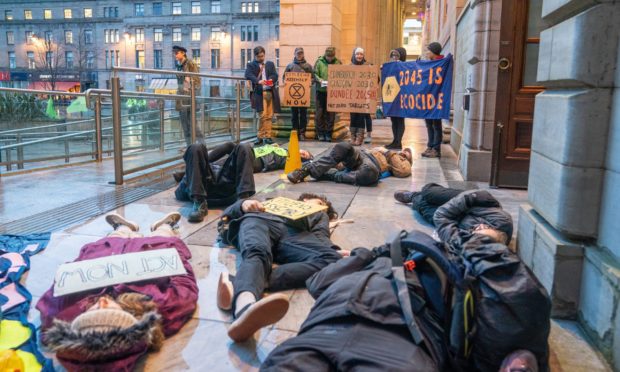 The leader of Dundee City Council has acknowledged the authority's Covid-19 recovery plan does not do enough to ensure a green future for the city.
SNP council leader John Alexander has promised more work from officers to tackle the climate emergency after campaigners branded its Covid-19 recovery plans "a significant missed opportunity".
Campaigners said the plan, published last week, sets out 250 priorities for recovery – but only five are related to environmental issues.
This is despite the council declaring a climate emergency in June last year and publishing a biodiversity action plan at the beginning of this year.
Mr Alexander responded to a deputation from group the Dundee People's Assembly during a council meeting on Monday evening.
Martha Smart, from the group, attacked the plan, citing flooding across Tayside, Fife and Aberdeenshire earlier this month as evidence of climate change issues in local communities.
She said: "The specific actions detailed in the plan hardly feature the environment at all. It is clear that the strategic will for a green recovery is not effectively translated into policy.
"Not only that, but the recovery plan indicates that several sustainable initiatives are at risk.
"The council has declared a climate emergency, and progress has definitely been made – including the development of the climate and biodiversity action plans – yet not one of these documents are mentioned or reflected in the Covid-19 recovery priorities. This is a significant missed opportunity.
"We urge that now is the time for DCC to lead a visionary, truly green approach to recovery."
Mr Alexander said: "I want to give you reassurance that we are absolutely committed to that agenda.
"There are dedicated reports that are due to come to committee in a matter of a couple of months, which are specifically addressing the ecological and environmental crisis that we have all acknowledged.
"Perhaps it isn't contained within this report, but that's because it's consumed and collated with other information that is specific to that agenda."
He said he had met with officials last week to discuss environmental and ecological issues.
"The report in front of you is not the sum total of our ambition or our efforts. There is much more you will see within the weeks and months ahead that will go some way to addressing the issues you have mentioned," he added.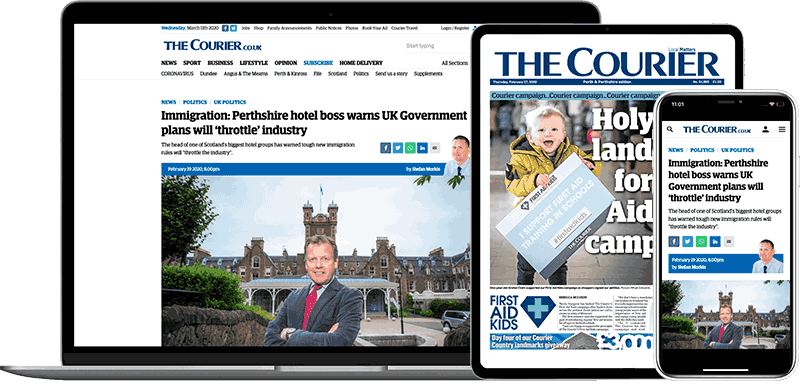 Help support quality local journalism … become a digital subscriber to The Courier
For as little as £5.99 a month you can access all of our content, including Premium articles.
Subscribe