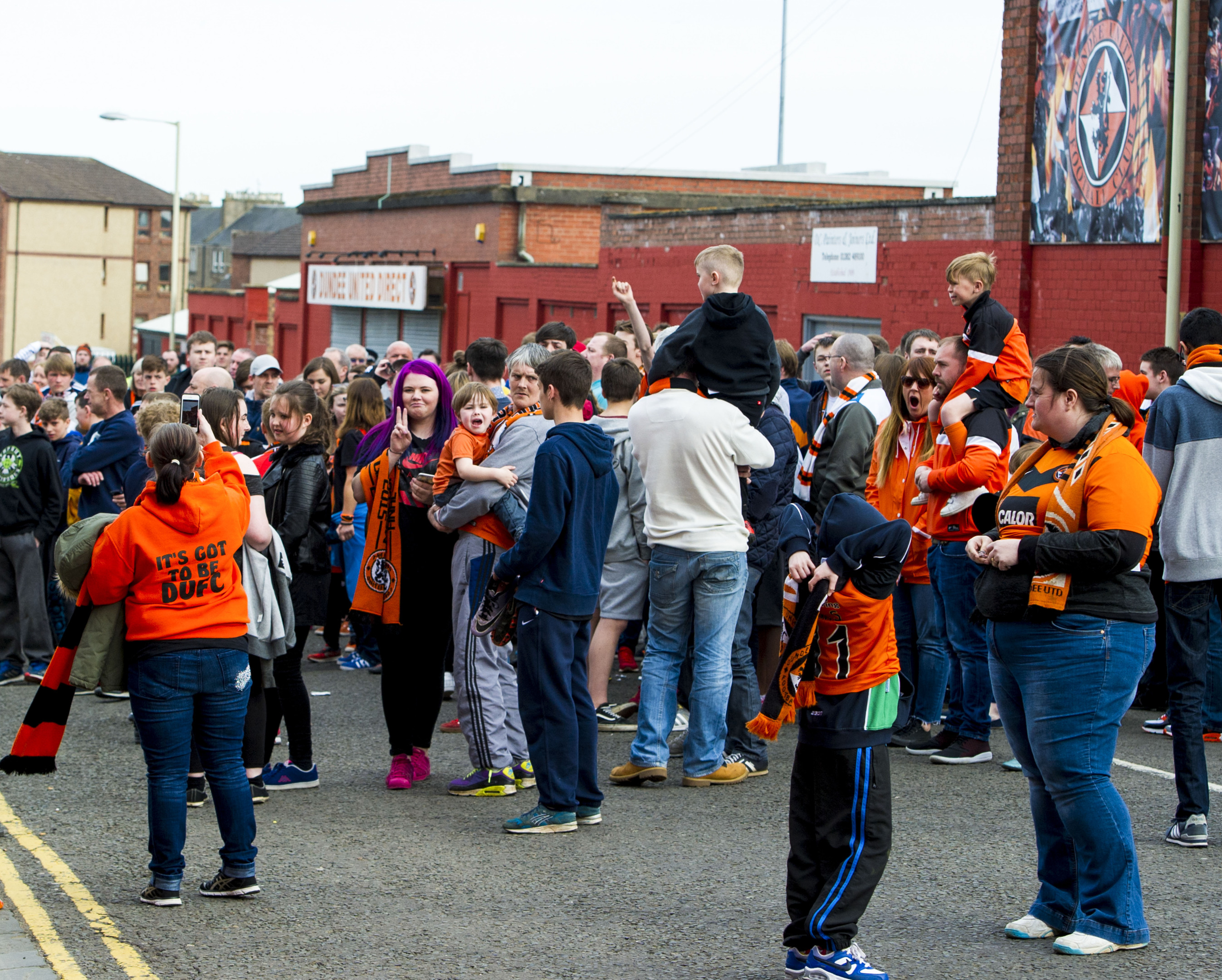 More than 200 angry Dundee United fans gathered outside Tannadice to call for the head of under-pressure chairman Stephen Thompson.
Raging Arabs demanded that the besieged club head come out and speak to them following Sunday's 3-1 home reverse to Hamilton.
Fans chanted "Nice one Thompson, nice one, son, nice one Thompson, we're in division one," as they staged a protest outside the ground.
One fan, who asked not to be named, laid the blame for the club's perilous position fully at the feet of the club chairman.
He said: "Thompson is running this club into the ground. We're getting relegated and we blame him."
Another raging fan added: "Mixu is to blame short term, but Thompson is to blame long term.
"We're going to be relegated at Dens. If we can't beat Hamilton at home, then Dundee will beat us."
The defeat means United could be relegated by city rivals Dundee in their next league match a week on Monday.
Police Scotland have already confirmed that they are considering beefing up security ahead of the game.
For full coverage, reaction and analysis, see Monday's Courier.