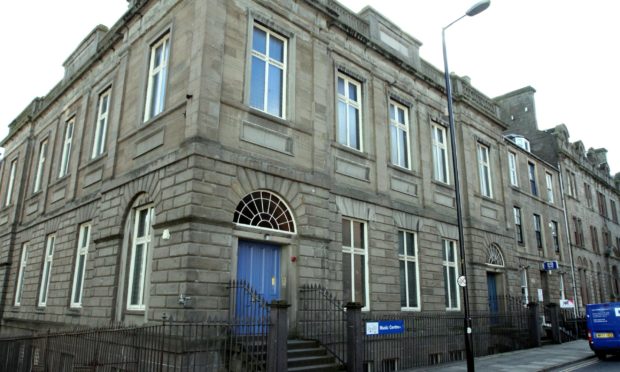 A new venue is being proposed for Dundee with the aim of attracting national and international contemporary art and design to the city.
Drawing Projects UK wants to open the base at 1A West Bell Street, the site of the former Bell Street Music Centre.
The organisation describes itself as a non-profit centre for the research, development, production and promotion of exhibitions, events and workshops in drawing and contemporary art.
It was formed in 2009 by Professor Anita Taylor to develop and promote research initiatives in drawing and the first centre opened at Bridge House in Trowbridge in 2015.
Dundee would be the organisation's second location.
Plans for the project show a basement with self-contained studios/workspaces and a utility/ 'wash-out room'.
More studios and workspaces would be located on the ground floor with a public gallery dedicated to contemporary art and design, offices and a small café.
The first floor would feature an owner-occupied living and working space with a dedicated gallery.
A three floor, self-contained living and working space for longer-term residents would occupy the annex building.
The separate mews building to the south-west of the site would accommodate a two floor living and working space for visiting artists.
The idea has been welcomed by Bill Newcombe, from the City Centre and Harbour Community Council, who said it would add to the city's growing cultural offering.
"This kind of proposal should bring more people to the city and that is always a good thing," he said.
"It should also give people another new place to visit outside just the V&A.
"We want to give visitors as much to see and do as possible."
The Bell Street centre was home to the city's public music tuition for decades before plans for its closure were unveiled last year.
Dundee City Council has been trying to sell the building as a "development opportunity" since then, with a price tag of £250,000.
Jon Frullani Architects, which submitted plans on behalf of Drawing Projects UK, said: "The development aims to contribute positively to the quality of the surrounding built environment whilst maintaining the quality of the existing building itself.
"It intends to provide a range of high quality visitor accommodation within the city centre and in turn will bring national and international artists and guests to further enhance the attractiveness of the city.
"The alternative use intended will secure the use and condition of the building in a way that is sensitive and carefully considered to the listing of the building and its surroundings."
The sandstone ashlar building, which is Category B-listed, was designed by James Black and built in 1840.